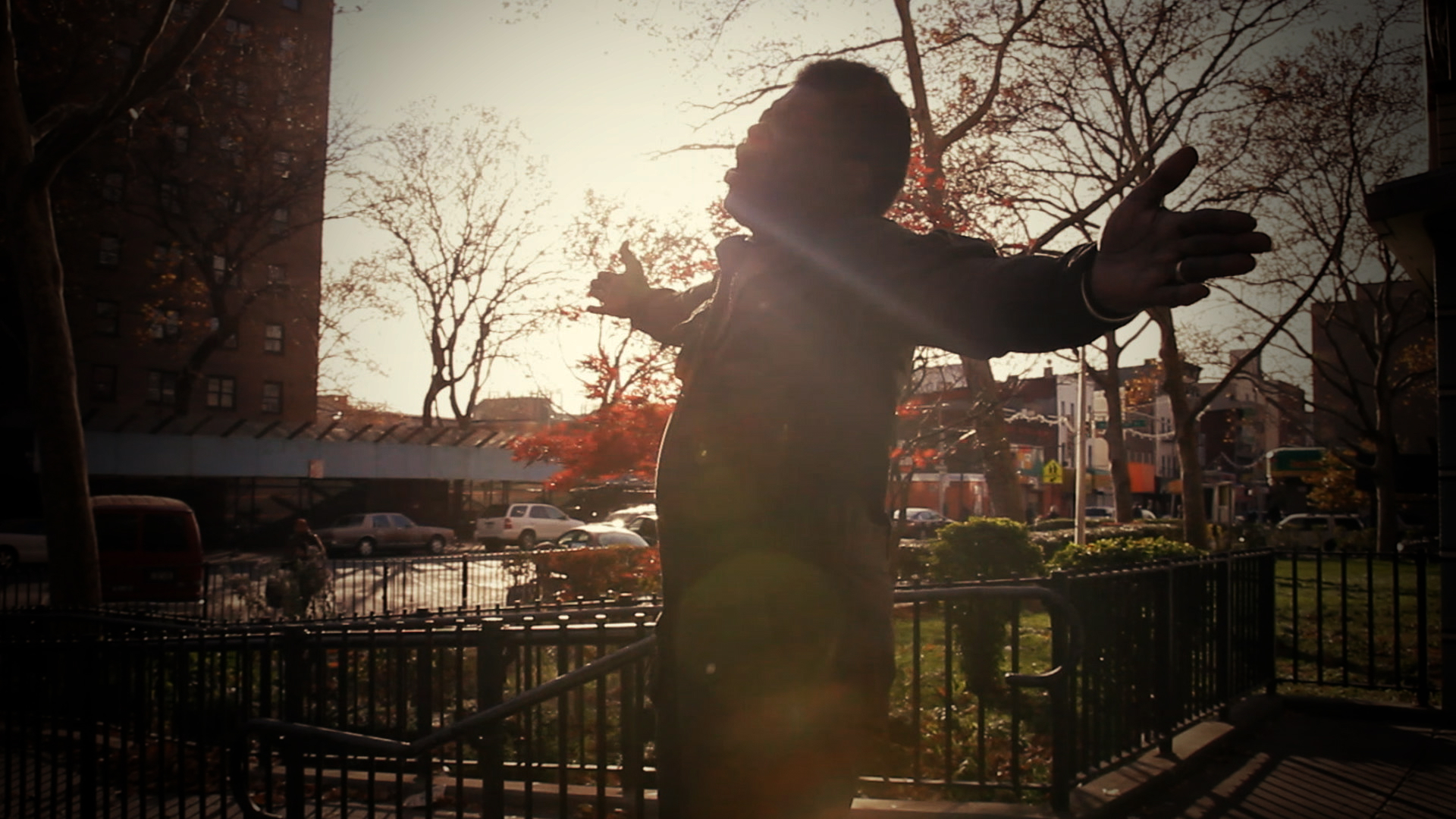 One of the special things about Poull Brien's new documentary on singer Charles Bradley is that it doesn't sugarcoat the story it has to tell. When Bradley's debut album, No Time for Dreaming, came out in January of 2011, it was a fairytale moment in music history. Bradley was 62 years old and virtually no one had ever heard him sing. Winning over fans and critics alike, No Time for Dreaming became the feel-good story of 2011, introducing us to a man whose story and voice had been deferred for far too long.
Charles Bradley: Soul of America, which premiered at last year's South by Southwest, takes us back to the making of that miracle album, watching Bradley as he looks ahead to its release and as he reflects on the long and hard life he has led. Before this documentary, through interviews and passed-on stories, listeners of Bradley's music knew the basics of his biography. Born in Florida, he moved north to live with his mother in Brooklyn; as an adult, he would spend time in Poughkeepsie, as well as California, eventually returning to New York in 1994. He found work where he could and played as "Black Velvet," a James Brown impersonator, in local clubs and bars. One day, Bradley approached the co-founder of Daptone Records, Gabriel Roth. A couple of years later, No Time for Dreaming came out and Bradley began a tour that spanned three continents, playing more than 110 shows and becoming an infectious, international sensation.
If we go by Soul of America's telling of events, something I feel pretty comfortable doing, it's reassuring that this is, more or less, the way things went. But in Brien's documentary, airing April 10th on EPIX, viewers get a deeper, more valuable portrait of Bradley. In the first scene of the film, we watch as he puts on his old James Brown wig in the unfinished basement of his mother's house. There are a couple of empty beer bottles lying around; there's a mattress on the concrete floor. Soon after, we hear Bradley call this place his sanctuary, "When it gets too crazy at the projects, I go to my mom's house and sleep in the basement."
Whether confronting the many tragedies of Bradley's personal life - his older brother's murder being the deepest - or showing how tenderly and selflessly he looks after his aging mother, Soul of America takes it upon itself to bear witness. No longer the fairytale story it once was, Bradley's is told openly and honestly at every step of the way. He lives with his mother; he struggles to pay his rent and her mortgage; he reads and writes at a first-grade level; he isn't in love and, given the load he bears, love doesn't appear in his midst. With an unvarnished and clear visual narrative, Soul of America follows a man who would be at the end of his rope, were it not for the pending release of his blistering debut, No Time for Dreaming.
Bradley's guiding light in Soul of America is Thomas Brenneck, who emerges as his songwriter and closest friend. Half his age, Brenneck looks after Bradley and prepares him for the life Soul of America argues he should have had all along: a life on stage, not as "Black Velvet," but as Charles Bradley. He believes in Bradley, listens to him, supports him and does everything he can to ensure that No Time for Dreaming marks an end to Bradley's suffering. An unlikely pair, they are the stars of Soul of America and in Brenneck, Bradley finds the support he needs to flourish and shine, selling out his album release show and going on to sell out many, many more.
Although the documentary doesn't go into it much, it should be said that No Time for Dreaming was probably the most urgent soul album since the early 70's and Marvin Gaye's What's Going On. By turns political and romantic, it featured the flawless Menahan Street Band and Bradley's extraordinary, wide, warm and plaintive vocals. It's a classic soul album with no neo-soul influence to be found and no one else but Bradley could have made it. In time, it will become a standard of soul music, which neither Bradley, nor even Brenneck, fully anticipated. It puts Justin Timberlake's 20/20 Experience to shame.
Still, by the film's end, the story of Charles Bradley unfolds at a celebratory but tentative pace. After a worldwide tour, Soul of America finds him still hoping to pay off his mother's mortgage and move out, one day, of public housing. I don't know if that has happened yet; I hope that it has. The good news is that his second album, Victim of Love, comes out today, which means Bradley will be touring again and proving that all those years of struggle could not outlast his immense talent and heart. As Charles Bradley: Soul of America makes clear, this is only the beginning of the singer's new road and there is no doubt that it's the right one for him to be on.
Calling all HuffPost superfans!
Sign up for membership to become a founding member and help shape HuffPost's next chapter