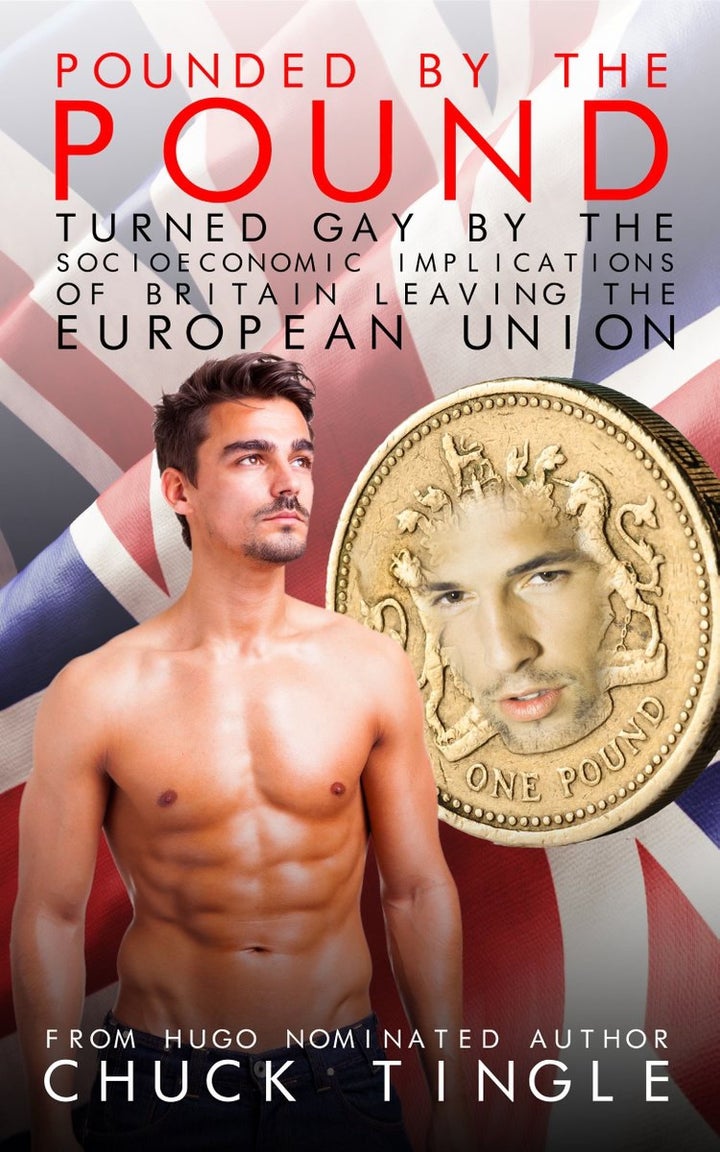 A new digital novella is taking on the recent Brexit vote in an unexpectedly sexy -- and very gay -- way.
The 4,200-word erotic tale follows a man named Alex who travels back in time with a giant living one pound coin in order to change the outcome of the Brexit vote.
Sound absolutely crazy? It is! But the book has caught the internet's attention and even has J.K. Rowling lol-ing!
In (a totally wacky) email to The Huffington Post that did not adhere to most commonly agreed upon rules of grammar, Tingle said it took him "maybe six hours maybe seven maybe even eight who knows" to write the story. As for his reaction to Rowling tweeting about his latest literary masterpiece, he wrote, "when i first understood the reality of this tweet i was a PROUD DAD thought 'oh no son name of jon is going to think im so cool' (guess what bud, i was right on the money) then son jon said 'youre doing a good job chuck' so that was night." Tingle added, "i am a very big fan of all JK ROWLINGS even have a buckaroo shirt with her on it called LEGENDS OF SCIENCE FICTION featuring best hugo nominated authors over time (like chuck)."
We're not exactly sure what any of that means but, just like with Tingle's books, we're absolutely mesmerized.
Popular in the Community