The welcoming nation of polar bears, Swedish fish and genuine apologies is the same nation that created poutine.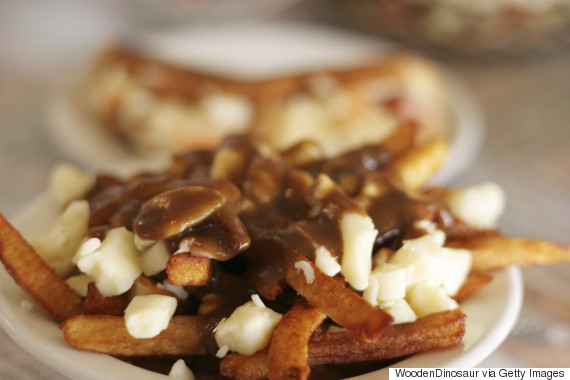 Yes, the extraordinary French fry dish, smothered in gravy sauce and cheese curds, hails from up north. The grub is perfect as is, save for one caveat: The way it gets transferred from plate to mouth. Canucks and poutine-lovers alike will eat the fries with their hands or a fork. The problem with the first eating method is gravy-smothered fingers. The second technique is a bit offensive: French fries are finger foods, and should not be eaten with utensils.
So we have The Vulgar Chef to thank for reimagining the herculean food into something even more profound. The Vulgar Chef's Poutine Pizza encompasses all aspects of poutine that make it divine (its multifaceted textures and tastes), while plating it on something that is both portable and edible (a pizza crust). Plus, you can make it at home.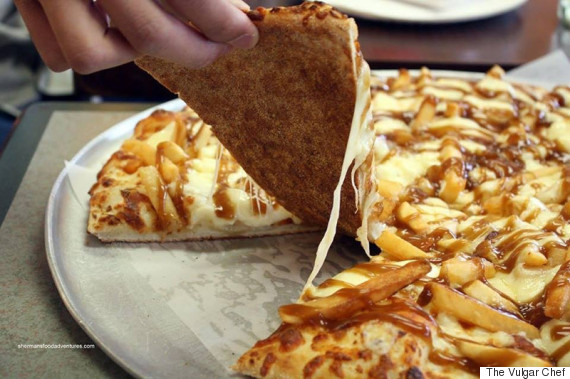 The food hybrid permits the poutine to be transported from plate to lips with ease, while reducing the risk for gravy fingers. The recipe is pure genius. Head over to The Vulgar Chef to learn how to turn this dreamy masterpiece into reality.