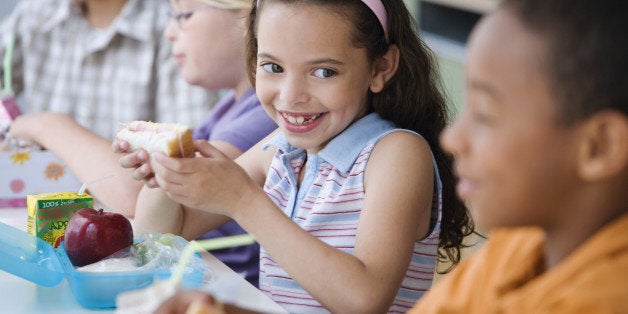 Our nation just crossed a threshold that will be felt by every one of us. This week the Southern Education Foundation reported that for the first time in history, a majority of U.S. public school students come from low-income families. It is now 51 percent compared to less than 32 percent as recently as 1989. The rates are highest in the south and west with Mississippi at 71 percent and New Mexico at 68 percent. In Texas it is 60 percent. Next door in Arkansas, 61 percent.

The report's authors write that the issue is no longer just one of fairness to low income kids, but one that "will determine the entire body of human capital and education potential that the nation will possess in the future."

This also means that the burdens placed on our education system are even greater than previously thought -- as are the supports needed to help children succeed. Those supports are numerous and complex. But there is one that is proven, paid for, and possible for every child in this country and that is school breakfast. It's a federal entitlement for low income kids yet barely half of them receive it. It is exempt from sequestration's automatic budget cuts and enjoys a long track record of bipartisan support. A change as simple as moving breakfast from the cafeteria before school begins, to the classroom or "after the bell" enables us to reach many more children.

Over the past eight years, states with Democratic and Republican governors like -- O'Malley in Maryland, Beebe in Arkansas, Sandoval in Nevada and Synder in Michigan have embraced Share Our Strength's No Kid Hungry campaign and led efforts to boost school breakfast participation, achieving record results that extend to attendance and classroom performance.

Solving poverty is complex. Feeding a child is not. We may not have or be able to afford all of the solutions our public schools need. But we know at least one critical ingredient is solvable. We simply can't allow politics, bureaucracy or indifference to prevent us from getting a hungry child a healthy meal.

This week, at my fourth grader's school outside of Boston, I attended a parent's night to discuss the transition to the middle school of 5th through 8th grade. It's a small private school with many of the advantages you would expect. One teacher talked about the school's schedule, resources and supports being devoted to "honoring the pace of childhood."

That lovely phrase has been echoing in my mind. But so has the realization that we dishonor the pace of childhood, and we dishonor the hardworking teachers we entrust with our children's and our nation's future if we can't even get the breakfasts that are already paid for to the children who need them as they start their school day.

Maryland named its successful effort to increase school breakfast participation "Maryland Meals for Achievement." Though not perfect, or finished, it's a worthy model for the rest of the nation. New conditions demand new solutions. And with our future economic competitiveness dependent upon public schools that are facing ever more profound challenges -- including for the first time a majority of low income students -- America should renew its commitment to invest in the solvable task of ending hunger in the classroom.
Calling all HuffPost superfans!
Sign up for membership to become a founding member and help shape HuffPost's next chapter