Across East Africa today, up to 20 million people are at risk of hunger and starvation because of a continuing drought against a backdrop of armed conflict. This is poverty in perhaps its cruelest form. It means scenes of heart-wrenching suffering, large-scale migration and a massive logistical effort to distribute food and other relief supplies to desperate people.
But there are many forms of poverty that rarely make the headlines. Two recent stories from our work in Northern Malawi reminded me of the hugely destructive consequences that "silent" poverty can have on people.
Tuberculosis is a disease of poverty. Almost eradicated in the Western World, it infects one-third of the world's population. New cases of TB occur in about 1 percent of the global population each year, and an estimated 1.5 million people die from the disease annually. More than 95 percent of these deaths occur in developing countries.
TB and HIV/AIDS are a deadly and often a common combination. Africa has the highest global TB/HIV burden, with over 50 percent of TB sufferers in sub-Saharan Africa also carrying the HIV virus. Weaken the immune system and the risk of succumbing to a bacterium that is present in general population is heightened greatly.
46-year-old Judith Ngwira in Mlare village in Northern Malawi has TB. And so too does 64-year-old Nellie Mohango from nearby Mangamira village. For both, it isn't so much the condition itself, than the treatments that they subsequently received that had devastating consequences.
Today, Judith lives with her elderly parents in their small, tin-roofed hut on the fringes of their village. She is blind and confined to a wheelchair, a situation that she blames on nerve damage that was caused by the toxic cocktail of drugs she received when undergoing medical treatment for TB and HIV, the latter contracted from the husband she has since divorced.
Her story is a tragic one. It is difficult not to feel immense sadness for a woman who now spends her days virtually housebound, with the parents she had left over 30 years ago when she went away to study, have a family, and pursue a successful career in administration.
"I had my own car, my home and my life in the capital Lilongwe. Things were very good, and we had three children who we were able to send to good schools, and able to prepare well for life."
Life took its awful turn for Judith when her husband contracted HIV and transmitted the virus to her. She subsequently became infected with TB and during hospital treatment was left with the profound disabilities that she must live with today.
It was while receiving medical treatment that Nellie Mohango too was left with her disability.
While expecting her first daughter, Nellie says that she fell ill with tuberculosis. She developed Kyphosis, the medical term for "hunchback," when undergoing treatment, and has lived with the debilitating deformity for nearly 40 years.
Today, Nellie cares for a number of orphaned nieces and nephews on her small farm, and works hard to make ends meet and provide for her extended family.
Both women receive support from Self Help Africa to increase what they can produce on their small farms. In Nellie's case, she uses the income from the sale of crops to hire the manual labour needed to help her to run the farm, while for Judith, a herd of improved breed goats assists her elderly father in providing for his wife and dependent daughter.
Health care resources in Malawi are rudimentary, at best, and in rural parts of the country in particular it is not uncommon to encounter clinics with few medicines and hardly any beds for their patients.
This too is what poverty looks like. For former patients like Judith and Nellie, the low standards in developing world health care can have lasting and profound consequences.
It's another illustration why the fight to end global poverty still has some distance to run, and also, of the many and varied forms that poverty can take in our world.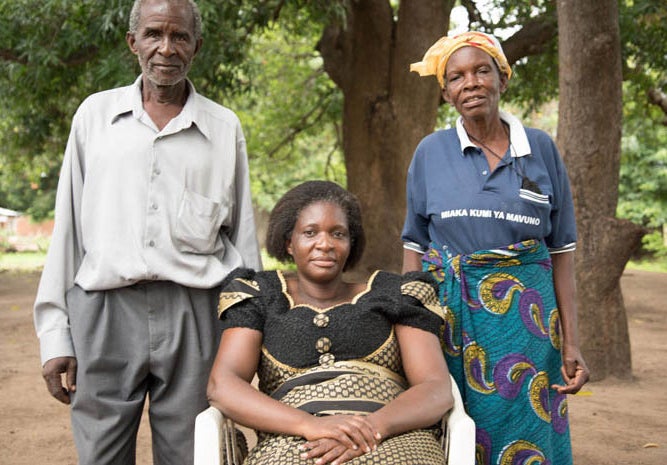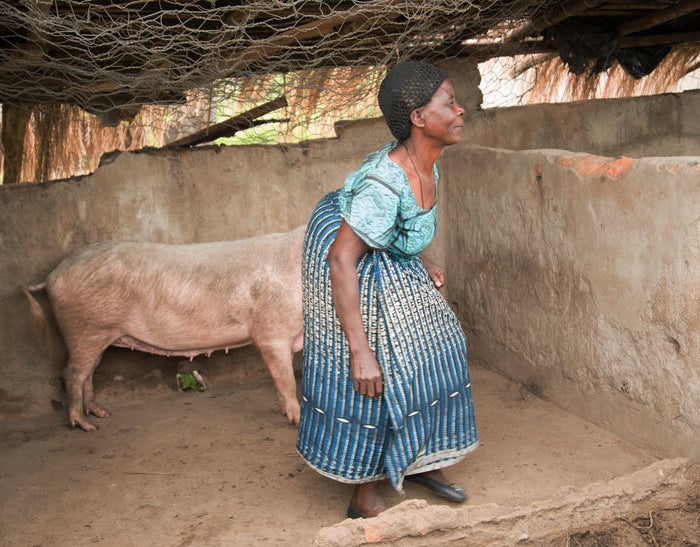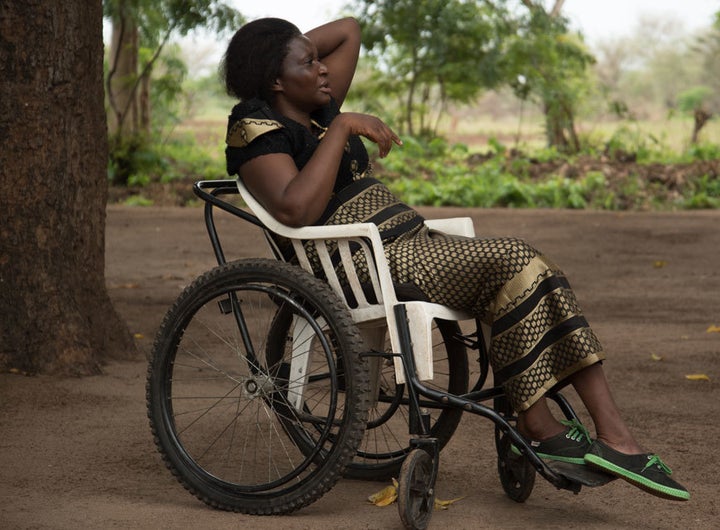 Related