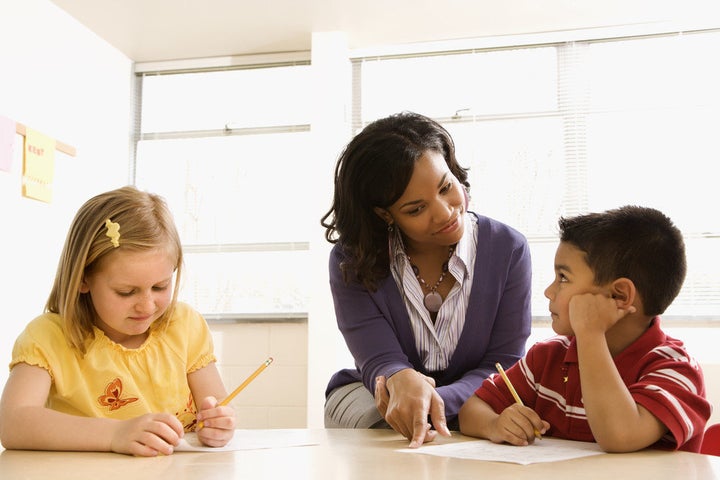 Recent research tells us the numbers -- one in six young people in the U.S. between ages 16 and 24 are not in school and not working.
But those are just numbers. I know something about the real people behind the numbers; I was one of them.
Like me, most of these young people are trying hard to get back on a path to a future. But it's complicated. Some just give up -- these are usually the ones depressed and having suicidal thoughts: the ones who commit suicide; the ones who sell drugs; the ones who are homeless, prostituting, etc.
I grew up in the Eighth Ward of New Orleans and lived in poverty throughout my childhood. The sixth of 11 children, I was raised by my mother in a church family. My biological father was not a presence in my life.
At age 15, my family and I experienced the devastation of Hurricane Katrina, which forced us to uproot our lives and move to Houston. I was enrolled in school there and quickly dropped out. I started working full time in order to provide for my family.
Realizing that I would never be able to find opportunity without a high school diploma, I moved back to New Orleans by myself in 2007 in order to finish high school. I earned my high school diploma in 2008, going to school independently from a trailer in poor condition and sometimes from someone's porch or shed.
After finishing, I immediately enrolled in college, facing the financial demands of early parenthood, having no financial support or guidance. I was unable to sustain my college enrollment, and I turned to life on the street in order to provide for my family -- selling drugs, doing drugs.
In 2009, my sister turned my attention to a program called Café Reconcile in New Orleans, which helps disconnected youth develop skills and find employment. I completed the program, which is how I know programs like this work. We need to be funding more programs triggered to assist disconnected youth.
In my young life, I have been a victim of violence (shot three times); and I have personally experienced the tragic murders of my older brother and cousin. Despite these many challenges, I continue to work hard to improve my own condition as well as helping young people around me connect to new opportunities.
There is no question that we as a country need to develop employment opportunities, resources, and recreation. We need to provide support, education, strong mentoring, positive directing, and re-directing of youth.
This is why I have been working on a project to bridge education and recreation together to reach out to all young people so that they have the equipment to be successful. You can find out more about my idea -- and other ideas from youth like me who want to create solutions to the problems facing youth - -at the SparkOpportunity Challenge. Submissions close soon, and voting begins May 15, 2012, to determine the best ideas. Vote for your favorite idea and then watch it help change a community. Together we can save our broken-up communities around the world.
Ryan Dalton is a National Youth Ambassador with the Youth Leadership Institute and works with Café Reconcile in New Orleans, La. He recently decided to re-enroll in college, where he is pursuing a degree in business.
Calling all HuffPost superfans!
Sign up for membership to become a founding member and help shape HuffPost's next chapter