 Without the War on Poverty's government programs such as food stamps, Medicaid and the Earned Income Tax Credit, America's poverty rate would have jumped from 25 percent to 31 percent between 1967 and 2012, according to a study by Columbia University researchers released this week. Instead, it fell from 19 percent to 16 percent during that period.
(The chart below shows what the SPM would have been without government programs in dark blue and what it actually was in light blue.)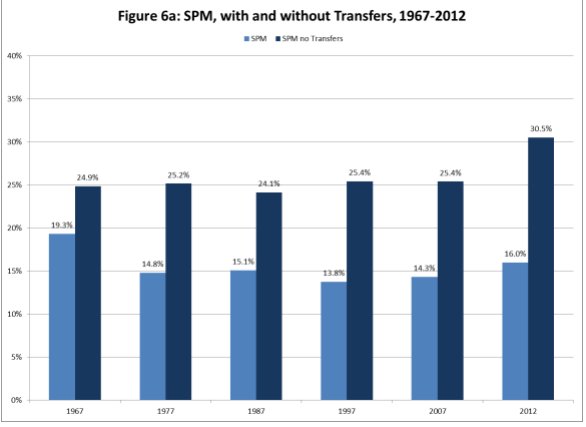 Government programs have been especially effective at reducing what is known as the "deep poverty rate," or the share of people living below 50 percent of the poverty threshold, the researchers found. Without government programs, the deep poverty rate would have been 19.2 percent in 2012. Instead, it was 5.3 percent.
"These government policies and programs have really kept that deep poverty rate pretty remarkably flat," said Chris Wimer, a research scientist at Columbia University's Population Research Center and one of the authors of the study. "Even as the business cycle goes up and down, we've been able to hold back real serious deprivation at the bottom."
Though the War on Poverty was largely a bipartisan undertaking in its early years, Republicans -- led by Ronald Reagan -- started questioning its merits in the 1980s. In 1988, Reagan famously quipped: "In the '60s, we waged a war on poverty, and poverty won." Republican darling Sen. Marco Rubio (R-Fla.) will likely continue that ideological tradition with a speech he is due to deliver from the LBJ Room of the Capitol on Wednesday.
"After 50 years isn't it time to declare big government's war on poverty a failure?" Rubio asked in a video released on Sunday. He went on to advocate "a real agenda that helps people acquire the skills they need" instead of spending more on government programs.
But, according to the Columbia study, those government programs and others are keeping millions of Americans out of poverty and were particularly important during the recession. In 2012, the supplemental poverty measure was 16 percent. Without programs like food stamps, Medicaid and Social Security, it would have been 31 percent, the study found.
"You're not seeing nearly the jumps in poverty under the supplemental poverty measure as you saw in previous recessions, and that seems to be because we took a lot of concrete policy actions," like extending unemployment benefits and expanding the food stamp program, Wimer said. "These things have sort of stanched some of the bleeding in the economy."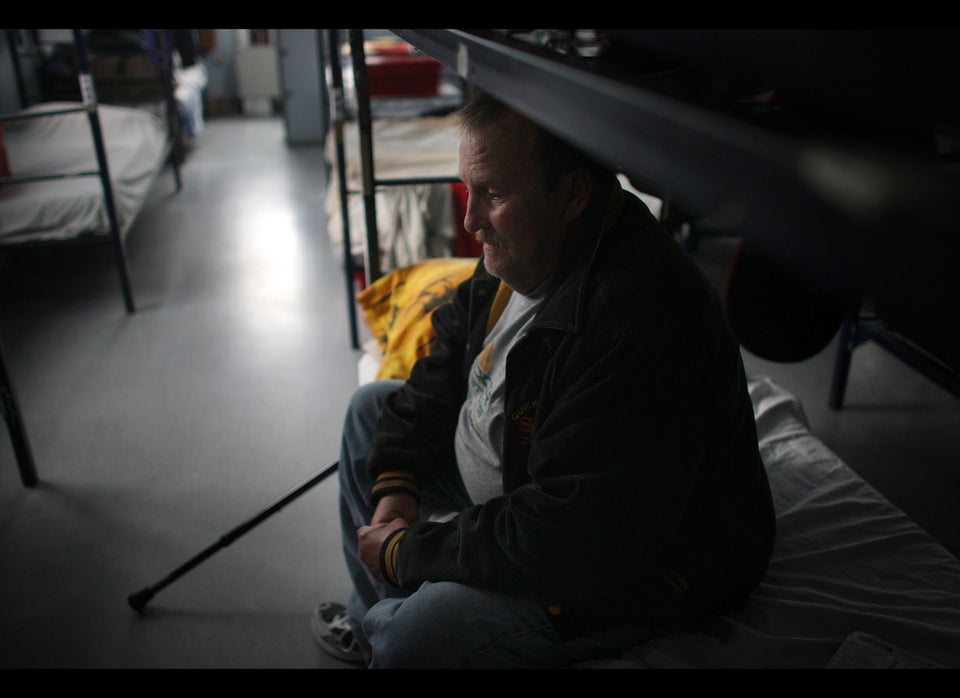 13 Devastating U.S. Numbers About Poverty, Income And Health Insurance