Thirteen indigent inmates are free after a federal judge in Nashville, Tennessee, granted an injunction that bars local officials from jailing poor probationers for their inability to pay probation-related fees.
Writing in response to a November request to bar Rutherford County and its private probation contractor from issuing arrest warrants with high monetary bonds for violations of probation conditions and then locking up people who can't afford to pay, U.S. District Judge Kevin Sharp came down firmly on the side of poor defendants. Sharp said the current system traps low-income probationers in a "pernicious cycle for years on end."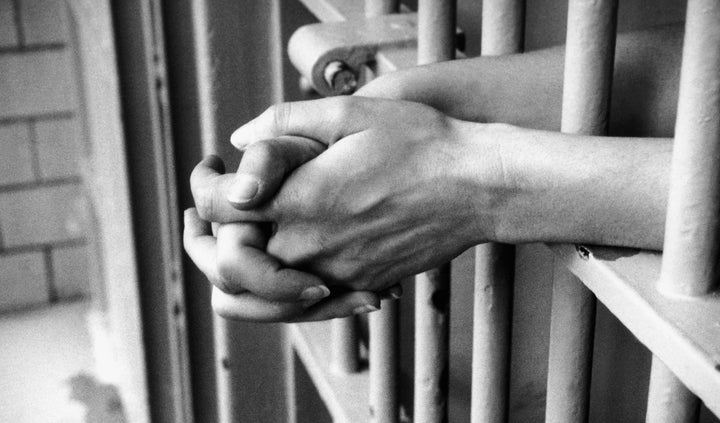 The 13 inmates, who were released Friday, were held for their inability to pay fees imposed by Pathways Community Corrections, the private company contracted to run the Rutherford County misdemeanor probation system.
The injunction that freed the 13 inmates was issued as part of a class action lawsuit file in October by the civil rights organization Equal Justice Under Law and the law firm Baker Donelson against PCC and Rutherford County. The lawsuit argues that the two "conspired to extract as much money as possible from misdemeanor probationers through a pattern of illegal and shocking behavior."  
"You can't keep people in jail on a monetary bail they can't afford without an inquiry into their ability to pay," Alec Karakatsanis, co-founder of Equal Justice Under Law, told The Huffington Post on Monday.
"Before [probationers] ever had a chance to say, 'I didn't do anything wrong,' they were locked in jail for weeks or months on a bond they couldn't afford," the civil rights lawyer said. "You could be accused of missing a probation appointment because you were in the hospital, and you'd be put in jail on a $10,000 bond you can't afford."
Karakatsanis called last week's order an "important" and "exciting" development. "It's part of a growing movement against the unconstitutionality of keeping people in cages for their inability to pay court fees," he said.
"The most important aspect of this order is not the number of people released; it's the number of people who won't be jailed," Karakatsanis said. "There are four to five-hundred thousand Americans sitting in jail cells on any given night because they're too poor to afford bail." 
The majority of the plaintiffs named in the Rutherford County suit -- which has yet to be granted class action status -- are living on disability, food stamps and other assistance, according to the lawsuit. Most were initially put on probation for relatively minor offenses like driving with a suspended license or shoplifting. 
Probationers in Rutherford County must pay supervisory costs, court fines and other fees to remain in good standing. Even the court-ordered programs that probationers must complete are rife with charges. The program to pick up litter, a community service requirement for first-time DUI offenders, costs $132. Drug tests cost $20 each. 
When probationers are arrested for failing to pay for or complete the programs, bonds are commonly set no lower than $2,500.
Even the Rutherford County sheriff takes a dim view of the current probation system. Speaking last month to Nashville's News Channel 5, Sheriff Robert Arnold likened it to a "rat wheel" that's difficult to get off.
"I know friends of mine, family members, they caught a DUI 10 years ago and they are still on some sort of probation."
PHOTO GALLERY
Geography of Poverty
Calling all HuffPost superfans!
Sign up for membership to become a founding member and help shape HuffPost's next chapter