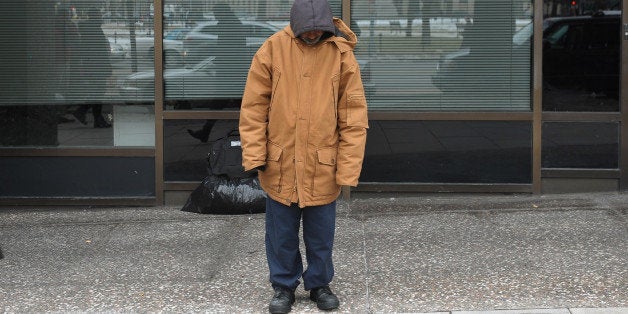 * Overall rate stuck at 16 percent -Census Bureau
* Social Security a big boost for elderly, disabled
* Alternative data factors in cost of living, other expenses
WASHINGTON, Nov 6 (Reuters) - The number of poor people in the United States held steady at nearly 50 million last year, but government programs appear to have lessened the impact, especially on children and the elderly, federal data released on Wednesday showed.
The Census Bureau, using an alternative measure to the government's main poverty gauge, said the figure was virtually unchanged from a year earlier with the overall poverty rate stuck at 16 percent.
But without tax credits, Social Security payments and other benefits, it would have been higher for the very poor, the young and the old, the data showed.
The report supplements the nation's official poverty data released in September, also by the Census Bureau, that found more than 47 million people living in poverty in 2012, or 15 percent - about the same as in 2011.
The official gauge only uses income to measure poverty, while the alternative barometer also factors in various expenses and regional differences in the cost of living as well as the support the poor might get from government programs.
Some experts say the alternative provides a clearer picture of the number of people struggling in America.
"Millions more people would have been poor in 2012 in the absence of our safety net programs," said public policy and poverty expert Sheldon Danziger, who heads the Russell Sage Foundation social science research center.
Census' findings highlight continued pressures as the country regains its footing after the 2007-2009 recession.
It also reflects the debate over what it means to be poor in one of the world's richest economies as lawmakers weigh the costs of government programs aimed at low-income Americans.
The supplemental data takes into account benefits that many low-income residents receive, such as food stamps, subsidized school lunches, housing aid and tax credits. It also considers expenses such as taxes, child care and medical costs.
"For most groups ... rates were higher than the official poverty rates," Census staff wrote.

But some people, including children, blacks, people on Medicare or Medicaid and those with work disabilities, saw less poverty.
Social Security payments to the elderly and the disabled played a large role. Without them, the overall alternative poverty rate would have been 25 percent, not 16 percent, Census found.
The alternative data found about 6.4 million people aged 65 and older are poor. Without Social Security, nearly 24 million seniors would be living in poverty. Medical expenses are also a major factor, the bureau added.
There were fewer poor children measured, in large part because of the impact of refundable tax credits, Census said. Without them, the supplemental poverty rate for children would have risen from 18 percent last year to nearly 25 percent.
Melissa Boteach of the Center for American Progress said policymakers should keep Census' findings in mind as they look to curb food stamps and make changes to mandatory budget cuts.
A $5 billion cut in food aid took effect Nov. 1, and Congress continues to wrestle with food stamp cuts in its farm bill.
"The new supplemental poverty data show an economy that is not working for many people. But it also emphasizes that millions of Americans are being lifted up by effective work and income supports," said Boteach, head of the progressive think tank's poverty programs.
The official poverty line is $23,283 per year for a family of four with two adults and two children, but it varies based on household size.
Under the supplemental measure, the ceiling for a family of four varies depending on whether people rent or own their home, ranging from $21,400 to $25,784. It also changes depending on where U.S. families live.
A family of four in rural parts of North Dakota, Kentucky and West Virginia counted as poor if they had an annual income of about $18,000 or less. But a family in California cities such as San Francisco were considered poor if they made $35,500 or less a year and had a mortgage. (Reporting by Susan Heavey; Editing by Tim Ahmann and Xavier Briand)

Before You Go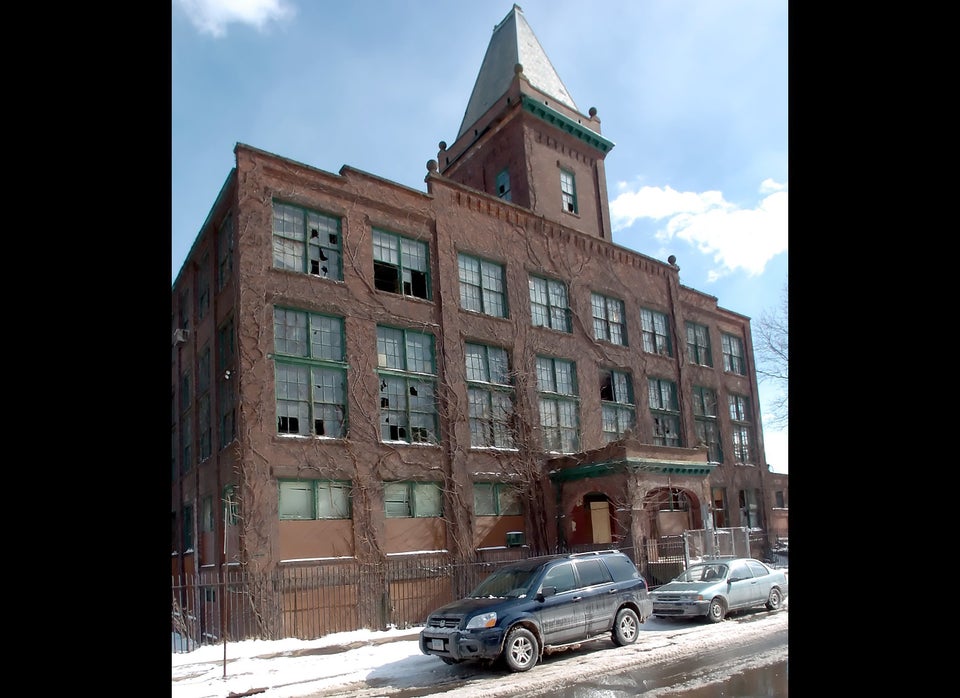 Cities With Greatest Increase In Concentrated Poverty: Brookings
Popular in the Community