Two prominent scholars are calling B.S. on a popular conservative argument about poverty.
The argument comes up anytime the political discussion turns to anti-poverty programs, and whether to strengthen or weaken them. It goes like this: Sure, poor people in America may struggle to pay for necessities like rent, gas and health care. Even so, they're still pretty well off by international standards, because they have running water and air conditioning ― and cell phones and televisions, too. Last year, for example, Rep. Darrell Issa (R-Calif.) called America's poor "the envy of the world." (He later reaffirmed that position in an op-ed for The Hill.)
Now two of the nation's leading scholars on poverty, Kathryn Edin from Johns Hopkins University and Luke Shaefer from the University of Michigan, are weighing in. Edin and Shaefer are the authors of $2.00 Dollars a Day, an award-winning 2015 book on deep poverty that got a lot of attention inside Washington and beyond. In a new working paper, out this week at Michigan's National Poverty Center website, the two researchers (along with doctoral student Pinghui Wu) draw on a variety of data to compare specifically how low-income groups in America fare relative to the population of poorer countries.
Their focus is four simple indicators of well-being: life expectancy, infant mortality, homicide and incarceration. The results don't reflect favorably on the U.S.
In America's poorest counties, life expectancy turns out to be roughly the same as it is in Bahrain, Mexico and the United Arab Emirates. For infant mortality, Edin, Shaefer and Wu looked specifically at racial and ethnic groups with lower-than-average incomes in the U.S. The most striking finding: Among non-Latino black Americans, infant mortality rates are only slightly better than in Grenada, and worse than in Sri Lanka.
The numbers for homicide and incarceration yield similar results: Statistics for low-income groups in the U.S. look a lot like those for people living in countries with economies that, per person, generate far less wealth.
International comparisons like these are inevitably crude, in part because poorer countries don't have the infrastructure to collect statistics as reliably as the U.S. does. And to make their comparisons, Edin and Shaefer couldn't always use the exact same years. But the paper's conclusion is consistent with other data showing that the standard of living for America's poor is way behind that of peer countries in Europe and Asia. A big reason for that is that safety net programs in the U.S. provide a lot less protection than those overseas.
It doesn't have to be that way. Studies have shown that programs like Medicaid and WIC (the Supplemental Nutrition Program for Women, Infants, and Children) reduce infant mortality. Research also suggests that initiatives to improve early childhood care, when designed properly, can yield health benefits in adults, potentially allowing people to live longer.
The key is bolstering those programs, or perhaps trying some new approaches ― which, more or less, is what Democrats like Hillary Clinton have proposed doing for some time now. But such efforts typically run into resistance from Republicans.
They have their reasons. Conservatives tend to oppose bigger government on principle. They think that government spending, and the taxes to finance it, weaken the economy. They also think anti-poverty programs are inefficient and, in some cases, encourage dependency.
Some of these arguments are defensible. Some are not. The idea that America's poor have it good appears to belong in the latter category.
Before You Go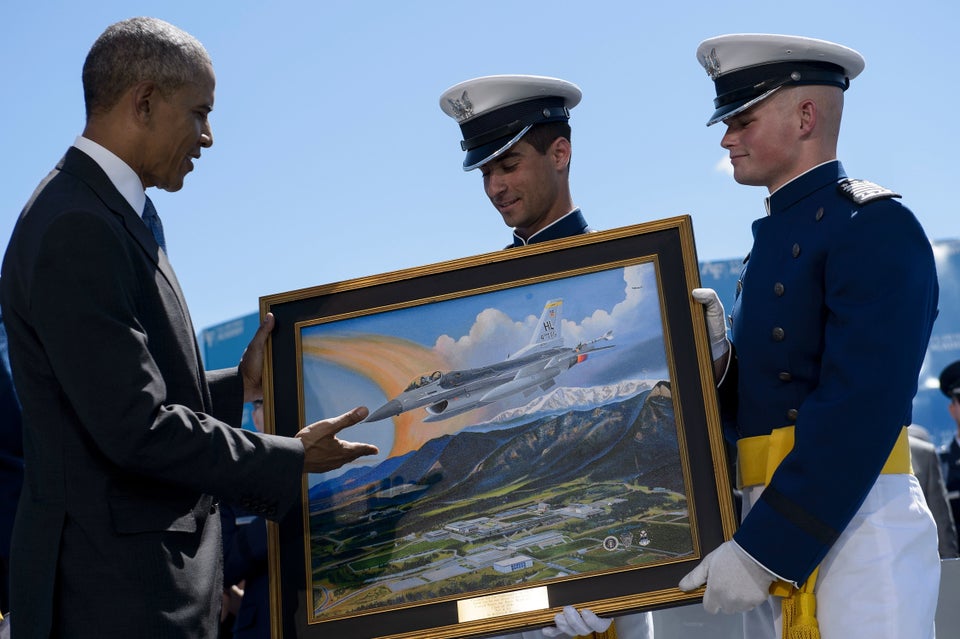 Obama 2016
Popular in the Community