Among its many virtues, The Life and Death of Colonel Blimp (1943) is a rare, dreamy, Technicolor depiction of London during the blitz. It's a masterpiece composed during this unique period where courage, cooperation, and creativity flourished on a Denham soundstage and in London's environs. It would be impossible to discuss all the artistic and technical milestones achieved as well as the patriotic outrage, casting mutations (20-year-old Deborah Kerr stepped in for Wendy Hiller when she became pregnant; Laurence Olivier, blocked by the Ministry of Information, paved the way for Roger Livesey to regale us at every turn; and James Mason nearly played a supporting role), and other vicissitudes that Michael Powell and Emeric Pressburger endured during the making of this film.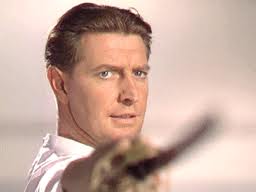 "The Archers" -- the Powell/Pressburger moniker for their unique writer/director/producer collaboration and their independent production company -- brought together an extraordinary, international team of artists, who had all settled in London: Pressburger, himself, was born in Hungary; production designer, Alfred Junge, was German; cinematographer, George Perinal, French; actor, Anton Walbrook, Austrian -- and blended them in almost perfect harmony with the UK's pool of home-grown talent -- Jack Cardiff, cameraman and budding cinematographer (later celebrated for "painting with light"); stars Livesey and Kerr; character actors, such as Felix Aylmer, Roland Culver, and John Laurie; and a creative crew (eg, tenacious prop men, who "borrowed" military vehicles).

There are also references and stylistic nods to Hollywood, such as The Wizard of Oz, Citizen Kane, and the musical genre of Swing. It also may be no accident that African-American actor, Norris Smith (who also settled in London), plays a character, named "Armstrong," (a possible nod to Louis Armstrong). Smith's screen time is fleeting, yet pivotal, in carrying the film's romantic plot forward.
With glowing, insightful quotes by Powell/Pressburger scholar, Ian Christie; critic, Dave Kehr, iconic, American film auteurist, Andrew Sarris, and others found in Blimp's promotion, I wondered if there was anything more to say regarding such a mythic film?
Given my experience of profiling Deborah Kerr for The Bright Lights Film Journal in May, perhaps I would focus on the actress's unique influence on the film, which, except for Powell, is sometimes minimized or overlooked (n.b.: A Profile of The Life and Death of Colonel Blimp, the all-male talking heads mention her name twice with no evaluation whatsoever of her performance).
With a title like Colonel Blimp, it's assumed the film is concerned solely with matters of men and war, but it's frequently Kerr's performance(s) that inflect it with layers of emotion and romance. In his autobiography, Powell described her as no less than, "the ideal... the flesh-and-blood woman whom I had been searching for ever since I had discovered that I had been born to be a teller of tales and a creator of dreams."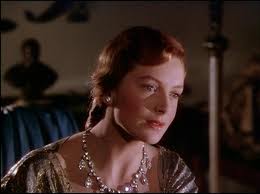 With poise alternating with rebelliousness, Kerr plays three different women in Blimp, each one essential to a storyline that extends from London and Berlin in 1902, during the Boer War, to World War II. News of the film being shot in the middle of the blitz, daring to portray a German officer in a sympathetic light by contrasting his noble nature with the Nazis, reached Winston Churchill. Calling it a threat to military morale, Churchill sought to derail it. Powerful impresario J. Arthur Rank was not intimidated, and he released the film to wide acclaim for its performances. But anxiety about its meaning lingered with some British critics immersed in the fog of war. The exportation of The Archers' first Technicolor film was blocked for two years, then released only to be butchered -- in various incarnations by twenty minutes to over an hour -- in America.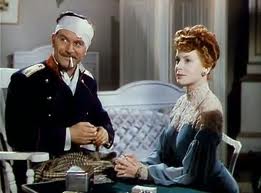 Kerr's three disparate yet spiritually kindred characters fuel unconscious, Oedipal themes underlying the unique frisson and unlikely friendship of a buttoned-up, British officer Clive Candy (an innovative Roger Livesey creating a signature role) and his sensitive German counterpart Theo Kretschmar-Schuldorff (a "very much" charming, pitch-perfect Anton Walbrook). Through a fateful letter, Kerr's intuitive, bilingual governess Edith Hunter triangulates the characters, who evolve over forty years. Edith speaks her mind on matters of diplomacy and the human costs of war, which Kerr understood only too well. (Her father, a WWI veteran, was exposed to nerve gas and had a leg amputated after a severe bullet wound.)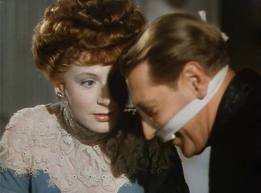 The characters in Blimp are a paradigm for Great Britain, from its nefarious colonial reputation that began the twentieth century to its apotheosis as a noble underdog fighting against Nazi imperialism (and providing safe haven for Europeans fleeing from German oppression and occupation, one of the many parallel processes at play in the film's narrative as well as in the real lives of its creators). Clive and Theo age, while Kerr morphs herself and Edith into Barbara Wynne--a Red Cross nurse, whom Clive meets during WWI and marries--and Angela ("Johnny") Cannon--a model turned home-guard military driver during WWII.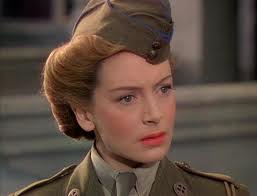 This unsung -- until its 1983 restoration -- masterpiece was transferred to DVD by The Criterion Collection. On its commentary track, Powell describes Blimp as Pressburger's favorite film and the best romantic script he ever wrote, which Kerr consummates with enormous, yet subtle, dexterity. With her ginger tresses, peachy complexion, and vivid imagination captured with such skill by Perinal and Cardiff, Kerr glimmers in their magical lighting and pops in Technicolor in, not one, but, three of the best roles she ever played. Alongside a potentially "dangerous," but ultimately tender, prescient alien, Walbrook, and the quintessence of what it meant to be British, Livesey, Kerr's performances complete a masterwork of paradox -- quixotically anti-war, yet wildly patriotic.
A new, 35-mm restoration of The Life and Death of Colonel Blimp (1943) will play at the Film Forum in NYC from November 18 to December 1. A special screening at MoMA on November 7, featured introductions by Oscar-winning editor, Thelma Schoonmaker Powell and director Martin Scorsese.
Restoration: Technicolor. 163 min. An MGM Release, executed by the Academy Film Archive in association with the British Film Institute, ITV, Ltd., and The Film Foundation.
DVD: The Criterion Collection. High-definition, digital transfer of the original, 1983, BFI restoration. Color. 163 min. Bonus features: 1988, audio commentary by director Michael Powell and Martin Scorsese; 24-minute, video documentary: A Profile of The Life and Death of Colonel Blimp.
Penelope Andrew is in the early research phase of a biography of Deborah Kerr in collaboration with Josephine Botting, fiction curator, The British Film Institute.

Popular in the Community