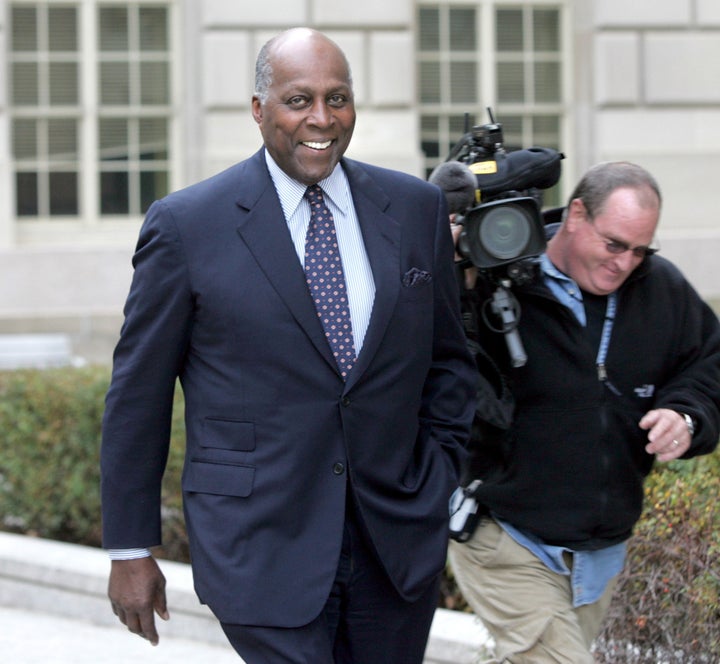 If you are Vernon Jordan, it's hard to lie low. But for now, he's trying. At 6 feet 4, a figure of bespoke suits and regal bearing, the 72-year-old lawyer is the ultimate Washington insider. He and his wife, Ann Dibble Jordan, are founding members of the Clintons' political First Family, with ties measured in decades lived, millions of dollars raised and rounds of golf played. When Hillary launched her campaign, the Jordans were onboard for what was billed as a sunny cruise to the nomination. Now, as the S.S. Clinton bails water, the Jordans remain on the ship--but in Vernon's case, not on deck. He has campaigned for her in South Carolina and continues to talk up her chances wherever his investment-banking, legal- and college-speaking duties take him. Still, says a top campaign insider who declined to be named for fear of seeming ungrateful: "I wish he were more out front. But you know Vernon."
I do--and he never does anything by accident. He isn't a superdelegate or a party official, but he doesn't need to be. As a veteran dealmaker and one of the nation's most prominent African-Americans--with closer ties to Barack Obama than most Washingtonians appreciate--Jordan is maneuvering himself into the endgame. That could mean either telling Hillary it's time to pack it in, or persuading Obama not to tear up the party if the powers that be deny him the nomination. (Obama has even fewer ties--and less reason to listen--to anyone in the Washington establishment.) As my source in the Clinton campaign put it, "Vernon wants to be the broker." What does Jordan say? "I will do whatever I can to help my party," he told me.
REAL LIFE. REAL NEWS. REAL VOICES.
Help us tell more of the stories that matter from voices that too often remain unheard.