 When we hear about "power couples," our minds may leap to glamorous celebrities (Jay-Z and Beyonce), political pairings (Barack and Michelle Obama), or tech-world execs (Sheryl Sandberg and Dave Goldberg) -- couples where both members have climbed the ladder of success, becoming rich and powerful and famous along the way.
But what about those who, after achieving so much as individuals, commit as a couple to looking outward, giving back, and sharing their success with others? These dynamic pairs are the ultimate power couples: supporting each other's well-being and working together to create change.
Here are five inspiring pairs who truly redefine the term "power couple."
Bill de Blasio and Chirlane McCray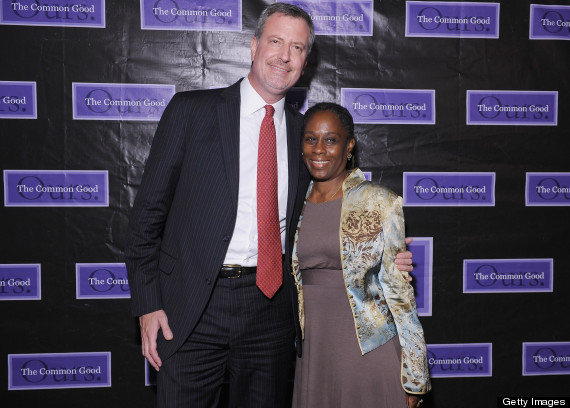 New York City Democratic mayoral candidate Bill de Blasio and his wife of 19 years, writer and social activist Chirlaine McCray, could soon be the most powerful couple in New York City. The duo are partners in the fullest sense of the word: de Blasio schedules political meetings based on his wife's prior commitments, according to the New York Times.
De Blasio recently told the Huffington Post about how he and McCray -- who works on the de Blasio campaign -- have created a "work-life continuum," finding time for both their family and for the work that gives their lives meaning:
"Chirlaine and I look for every opportunity to do things together. I'm very positive that to preserve a family life, to preserve your center and your sanity, you have to protect the time... We have established some continuity that is not oppressive or undermining of our goals, but is sort of a 'ride the wave' attitude, remembering that my wife and I literally met in City Hall, remembering that she had a long history of social activism before I met her and vice versa. We had a sense of 1) a goal that we would be in some kind of social change work together -- maybe not the same workplace, but that a larger commitment to social change would pervade our lives -- and 2) we wanted a community dynamic and we wanted to live in a place that we considered a neighborhood. We wanted a home that our kids could bring their friends to. So we created some real ground rules in our life... part of it was throttling down ambition."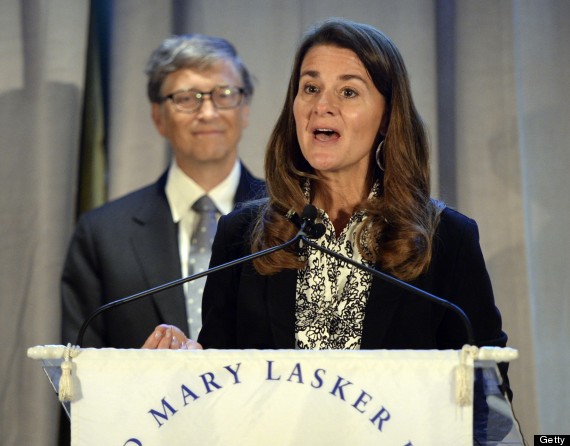 Melinda and Bill Gates have been married since 1994, and in that time they've created a tremendous amount of change together. Under their joint leadership, The Gates Foundation has given billions to helping individuals in need within the domains of global development, health and education.
"We knew that there were a lot of things we were embarking on together: helping each other in our work and aspirations, having a family," Bill Gates told the New York Times for a recent profile. "And we knew that there'd likely be substantial wealth from the success of Microsoft and that we'd get to figure out how to give back."
I quit Microsoft when our first daughter was born, in 1996. And so I was getting a bit more time to travel and to see things on the ground. I would come home and talk to [Bill] about hearing from these women in the villages and men in India. Bill was very interested. He'd go and pull reports to see whether what I was saying matched. And so we were learning together, and there was already this energy around, like, 'What would be possible for a foundation? What difference does a vaccine make?' And so we started taking meetings with scientists around vaccines and that really got us going.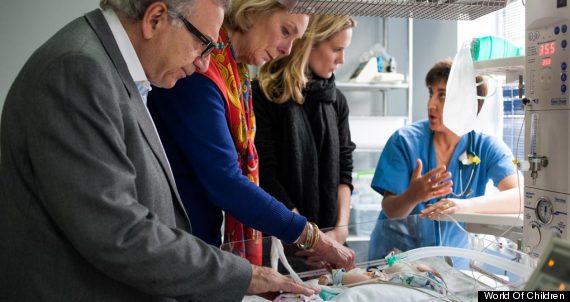 Harry Leibowitz, 72, and wife Kay fell in love with both philanthropy and each other 14 years ago, and have built a strong relationship based on giving back ever since then. In 1996, Harry started a children's advocacy nonprofit, World of Children Awards, and soon after he met Kay two years later, she joined him at the organization's helm. Together, their work has touched the lives of more than 30 million children globally.
"I was there watching what he was doing for children, and I had tears in my eyes. That day, I fell in love with Harry and World of Children," Kay told The Huffington Post of the day she fell for her now-husband and business partner. "That was 14 years ago and we've been on this mission together. It's the best thing we do in our lives."
Paul and Sonia Tudor Jones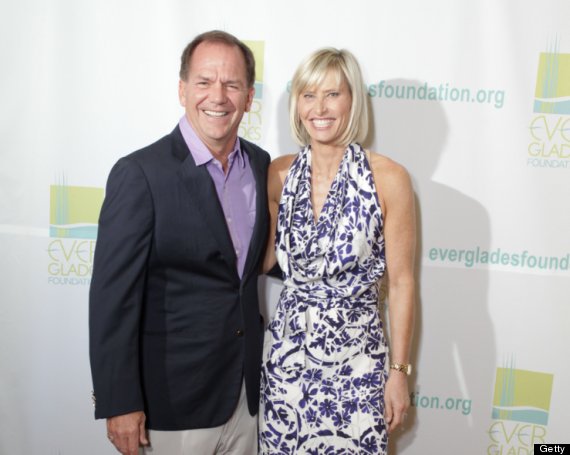 Last year, Tudor Investments founder Paul Jones and his wife Sonia donated $12 million to establish the Contemplative Sciences Center at the University of Virginia. The exploration of contemplative and yogic practices is close to both of their hearts, and the couple has explored spirituality together for years. Now, their donation will help others to do the same.
"We both started practicing Ashtunga Yoga in 2000 and it changed our lives," the couple said when they announced the gift. "Our hope is that every person that goes into the Contemplative Sciences Center can have the same great experience that my wife and I and our family and all our friends have had."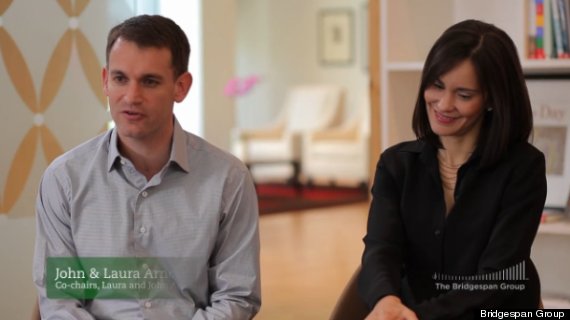 Billionaire hedge fund manager John Arnold and his wife, former corporate lawyer Laura Arnold, have made philanthropy a central part of their partnership. Still in their 30s, the couple has already donated over $900 million to charity through the Laura and John Arnold Foundation, making them number three on philanthropy.com's top 50 philanthropists. The foundation's aim is to create lasting changes that will "maximize opportunities and minimize injustice in our society," focusing on public education and pension systems.
Related
Before You Go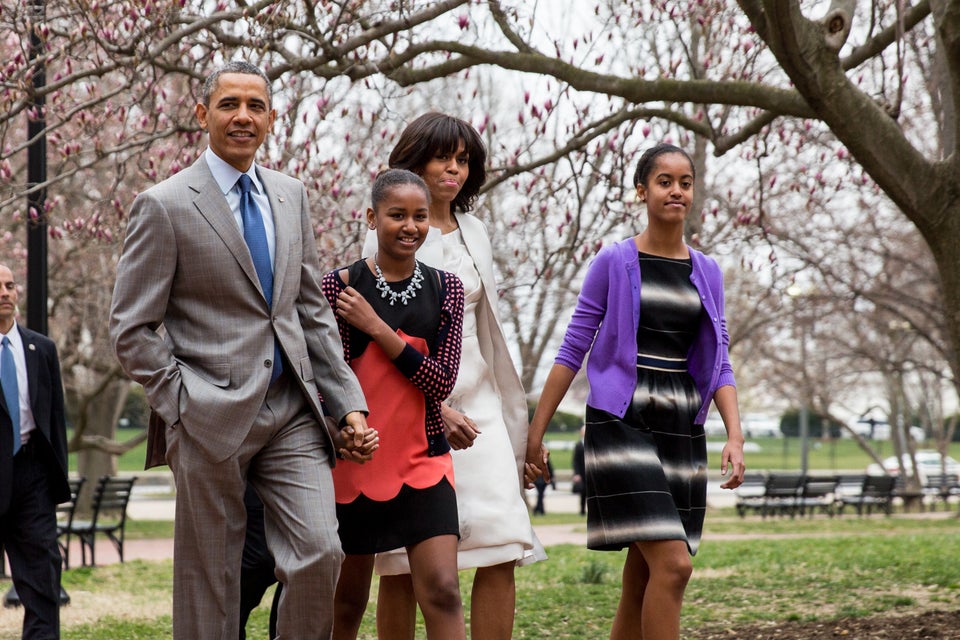 What 8 Highly Successful People Wish They Had Done Differently
Popular in the Community