Jason Smith, a very crafty father and fan of the cult favorite "Aliens," took the concept to a whole new level this week, creating a "Power Loader" costume, based on the alien-fighting contraption from the film.
(Story continues below photo.)
Constructed from cardboard boxes and hot glue, the robot suit took two nights and a day to build, according to a YouTube video posted by Smith. Smith's daughter fit snugly into a Baby Bjorn carrier in the front, and the entire costume only weighed about 10 pounds -- plus the weight of the baby, of course.
For safety's sake, most of the costume could be taken apart easily.
"I love Halloween, and I wanted to create a costume that my daughter and I could share. She was amazingly content the whole night, and enjoyed looking at everybody else's costumes," Smith writes.
Related
Before You Go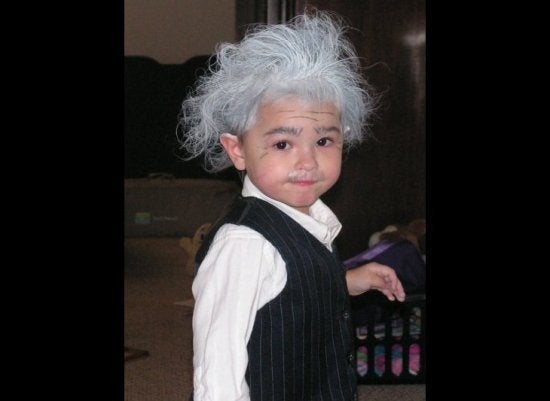 Adorable Kids In Halloween Costumes