According to Variety, 78 percent of those surveyed said that celebrities who crossed over from Spanish-language careers to Hollywood were "great role models."
"Conventional wisdom leads us to believe the bigger the celebrity, the more influential. However, the study reveals the Latino celebrities who seemingly integrate aspects of the Hispanic culture into the mainstream culture are in fact the most influential and respected," Sehdev said of the study, which can be seen on the Variety's website and September 30 print edition.
Despite not focusing on the stars' success in the industry, some of the top names on the list are Latinos who have found mainstream fame in the U.S.
At the top of the women's list is Sofía Vergara, also known as TV's highest-paid actress two years in a row according to Forbes. The Colombian actress has increased her brand power thanks to endorsements deals with CoverGirl, Pepsi, Rooms To Go, Head And Shoulders and more, not to mention a fashion line with K-Mart and as the co-founder of the LatinWE talent management company.
The top spot on men's list, however, was taken by an actor who until last September had not achieved significant success in the U.S. Mexican actor turned director Eugenio Derbez changed all of that with the release of his record-breaking film "Instruction Not Included," which unseated Guillermo del Toro's "Pan's Labyrinth" as the most successful Spanish-language film in the history of the United States.
Javier Bardem and Michael Peña took the second and third slot for the men, while Eva Longoria and Jennifer Lopez followed Vergara as the most influential Latino women in TV and film. Check out the full list on Variety.com.
Before You Go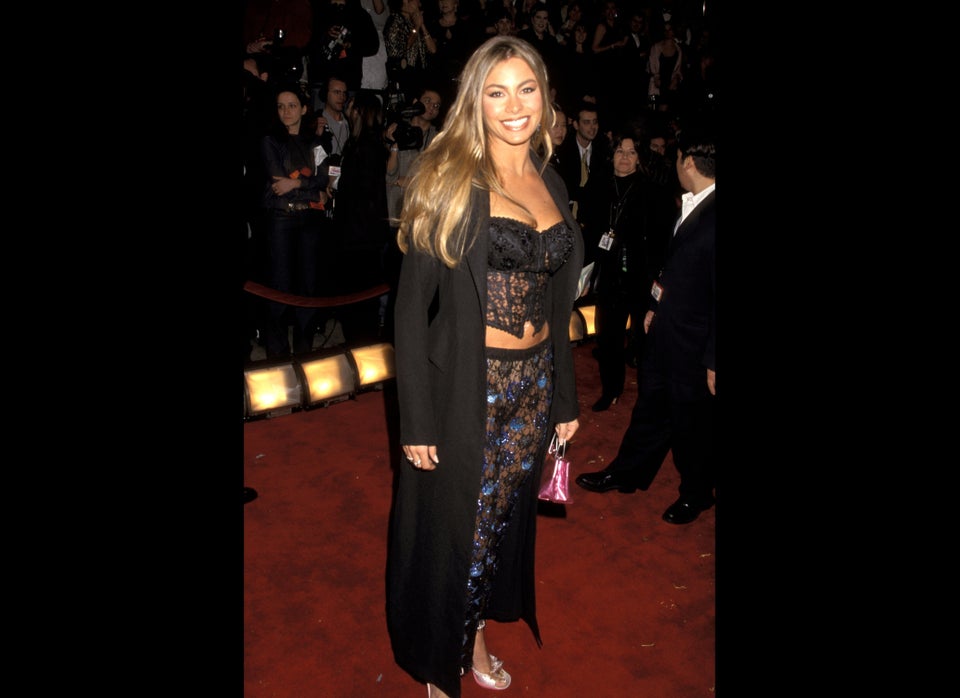 Sofia Vergara's Style Evolution