"We are not here merely to make a living. We are here to enrich the world." ~Woodrow Wilson
Most women I meet go to work and make a living. That's what I did for many years until I discovered my passion for speaking and writing. When I look back now I can clearly see that the most happiest moments in my life were when I was speaking and writing. The other times I was just making a living.
I was so excited to sit down and interview this phenomenal woman about her passion for writing and how therapeutic it was for her and her calling in life.
Meet Charron Monaye, MPA: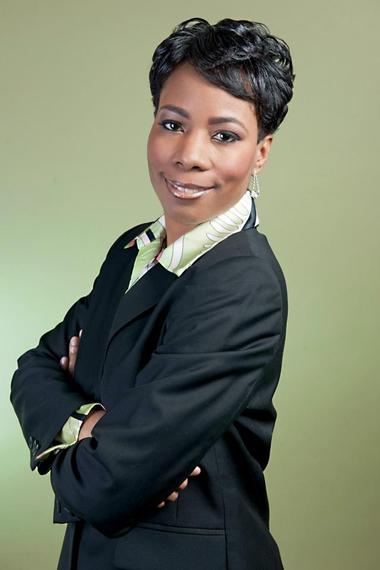 LC: What are some ways to identify your purpose?
CM: Your purpose is something that motivates you to become the best version of yourself as you journey through life. In addition, it is something that connects you to your calling or your "Divine Assignment." Knowing your divine assignment is an important key to living a rewarding and successful life. When it came to my life, I identified my purpose through trial and error. I always knew my passion was writing, but trying to discover the purpose in my writing was uncertain. I tried everything, writing song lyrics, stage plays, poetry, news articles, and books. It wasn't until I hit a season of trials and tests that I had to answer these three important questions that I identified my purpose:
What do you love to do, that you would do even if you don't get paid for it?
What do other people say you're really good at?
What's the one thing you want to experience, or accomplish, so that on your last day on earth you feel satisfied and have no regrets?
After reviewing these questions and my success in everything I have accomplished, I found that the common theme amongst all of my writing was being the "voice for the voiceless." Everything I penned addressed social issues, cultural indifferences, and emotional feelings that many were afraid to express. So I immediately realized that my purpose in life was being a platform, a voice where people could receive confirmation, affirmation or motivation to their lives.
LC: When did you start writing books?
CM: I started writing when I was 12 years old. My writing career started as a poet. Poetry was the easiest way for me to voice my feelings, emotions, and opinions. But it wasn't until 2009 and a divorce that I realized that all of those poems needed to be published in a book. With ever tear, fear, and self-doubt, I told myself that I was not the only one who was going through this. Somebody out there knew what I was going through. I did not want to complain and cry on everyone shoulders, I took every poem I ever wrote and decided to publish a book and speak to my readers. Plus, I was unemployed with two children, bills, car note and needed money. I contacted some publishers and it was Mrs. Yulonda Bown of Purposeful Publishing in St. Louis, MO. that gave me my "YES", and my first book, "My Side of the Story" was released on Feb 1, 2011. That book displayed poems on my failed relationships, being a child who wanted her dad, feelings of being a single mother, the life of a divorced woman and the feelings of being taken advantage of. All of the negativity that women go through I released. That book planted the seed for me with writing and my journey as an author soared after that.
LC: What are some obstacles you faced as a writer?
CM: Oh my, where do I start? First off, being a self-published author, you have to create your own platform of selling, marketing, promotion, etc. The growth or failure of your book lies on you. Not gaining enough financial support to publish my work or put out a quality project can also be challenging. Again, I do not believe in half-doing anything, so it costs me hundreds of dollars to produce great books of content. From editing to formatting, to book cover to branding, all of that cost. But in addition to all of that, I still work a 9-5 job so I am not able to really get out there and put my work in the hands of my target audience or attending conferences to sell. God has blessed me through all of the obstacles I faced, he has also blessed me with a team to be my voice, movement, and passion.
LC: How important is believing and activating your goals?
CM: It's not important, it's essential, it's mandatory, it's required. If you do not believe in your goals or that you can achieve them, who will? Your goals start with you. It takes you to manifest them, embrace them, birth them, achieve them, no one else can do that for you. Why, because your dreams are not theirs and they don't have the vision or the back story to provide the passion that lives within you. There is a saying, "Since you don't believe in your dreams, there is someone waiting for you to help them achieve theirs." Which is something we often do, we believe in others more than ourselves. I speak on this very topic in my book, "Love the Real You". You can not achieve anything in life, living or helping others more than yourself. So if this is you, please STOP. Today, I need you to believe in yourself enough to know that you are worth any goal, vision, dream that you may think of. Believing in your goals provides you the stamp of approval, motivation and confirmation that it will get done no matter what.
LC: What are some of your favorite authors/books?
DM: I simply love any book from Iyanla Vanzant. Every single one of her books helped me through my divorce and I still read as a reminder of what not to do, to this day. I read "In the Meantime: Finding Yourself and the Love you Want", "The Value in the Valley", and "One Day my Soul Just Opened Up". Those books are on consistent repeat for me.
I also enjoy: Steve Harvey ~ "Act Like a Success, Think Like a Success"; Shanel Cooper Sykes ~ "Woman Habits: 50 habits to elevate your womanhood"; Lucinda Cross ~ "The Art of Activation: 24 Laws To Win, To Thrive, To Prosper, To Rise".
LC: Tell us about your new book.
CM: Love the REAL you is a coaching and inspirational guide to help uncover deficiencies, promote introspection and lead the reader to a greater sense of self love. It contains information on how to love, learn, and embrace each aspect of your being and offers tools to help you get there. After reading this book, readers will find comfort in walking in purpose, even when it gets difficult; Shed doubt and fear in the pursuit of their dreams, change their mindset to accept the possibilities of life and find ways to remain committed to who you are without apologizing.
This book affirms that no one can love and live for someone else, if they haven't loved and lived for themselves. It's time for folks to let go, move on, and forgive who they used to be so that they can live; loving the person they are destined to be!
LC: Who is Charron? What imprint do you want to leave on the world?
CM: Charron is a child of God, a person of substance, and woman with a caring and giving heart. She has given so much of herself that she has often been left empty and mentally and emotionally helpless. Charron is a mother who is working hard to leave a legacy for her sons, not only by her gift of writing but the power to know that they can be anything they desire. Struggles will happen, Money will go away, Relationships will fail, and their Inner-Self will take a beating from life, but the gift of purpose will give them hope and the strength to keep going. My boys have watched me cry and they have helped me sell books and play tickets, they understand the value of sowing a seed and paying their way. Nothing will ever come easy, and if it's easy we don't want it. We work over here!! That's the legacy I wish to leave. Charron worked, she paid her dues and nothing was handed to her. She had a vision, she lived in her purpose, she used her own name to make it and she gave individuals a voice by penning the stories they all could relate too, be saved from, and achieve because of.
CM: Book signings, book signings, and more book signings. With the new release of "Love the Real you", I am really going to concentrate on getting this book to the masses right now. So any conferences I can attend and be a vendor at, I will be there with books in hand. I am also in the process of penning my next book, "Respect over Love: A Guide to making Self-Respect a Priority" which is slated to be released Valentine's Day 2016. My brand is simply in the business of rebuilding and rebirthing individuals to reach their highest potential. You can't activate a vision if you haven't activated your mindset, enhance your self-respect, and value the ideals of self-love. This is a lifestyle... Activate, Rebirth, and Prosper!!
LC: What advice can you give about fighting fear and following our dreams?
CM: That's simple, Following your dreams will allow you to fight your fears. Fear prevents, following provides movements. Believe you're Worthy, Understand the Journey, Accept Failures as Lessons and Celebrate the Success along the way. There is nothing fearful of achieving success. The fear is when you don't try at all. So we don't believe in fear over here. You were called by God to do a job, to serve a purpose and if you believe in him and yourself then you should know that you can do all things through Christ who strengthens you. (Philippians 4:13)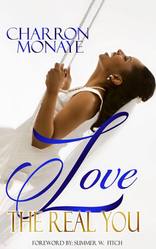 Follow Charron Monaye, MPA at:

Facebook: https://www.facebook.com/LoveLiveLaughWithin
Twitter: @Penlegacy
Instagram: @MzMonaye
LinkedIn: Charron Monaye, MPA
Popular in the Community