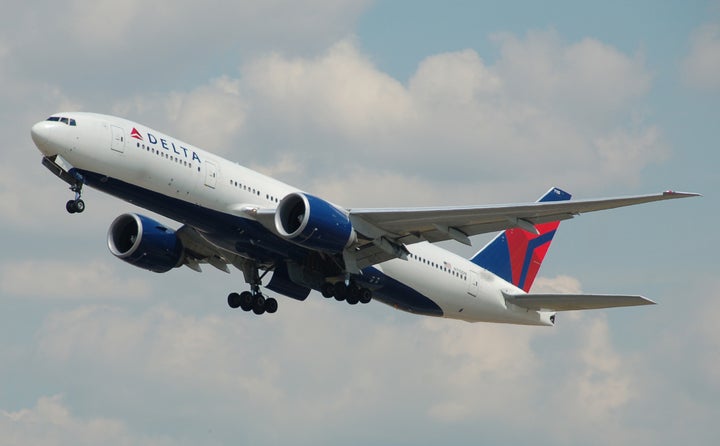 Tens of thousands of Delta passengers around the world are grounded this morning due to a system-wide computer failure caused by a power outage in Atlanta, with the airline unable to say when the problem will be fixed.
Our systems are down everywhere," the Atlanta-based airline told customers on Twitter - while airport agents wrote out boarding passes by hand.

All flights enroute are operating normally, of course, but if you're awaiting departure you're "delayed."

Delta operates 5,000 departures a day and is a member of the SkyTeam alliance alongside airlines including Air France-KLM.

It also partners for transatlantic flights with Virgin Atlantic, which said its flights were operating normally but cautioned that passengers should check tickets in case their flight was due to be operated by Delta as part of a code share agreement.
Delta updated customers at 7:15am EST with the following statement:
Check-in lines like shown in the video above from Tampa International Airport are the norm worldwide. According to Delta's latest statement customers should expect "large-scale cancellations" and though they're telling customers to check their flight status their latest update also apologizes that some flights are still displaying "on time."
One thing is for sure, you'll need to pack your patience if you're flying Delta today.