* Violent storms, heat kills at least 23
* West Virginia hardest hit state
* Heat wave to continue throughout weekend
July 5 (Reuters) - About 600,000 customers from Ohio to Virginia remained without power, six days after violent storms first struck and as a heat wave continues to bake much of the region, local power companies said Thursday.
The utilities warned that some customers could be without power - and without air conditioning - for the rest of the week in the worst-hit areas.
About one-third of customers in West Virginia, the hardest-hit state in the region, have no power. High temperatures in Charleston, the capital and largest city, were expected to reach 95 degrees Fahrenheit (35 Celsius) on Thursday and top 100 degrees on Friday and Saturday before returning to near normal levels in the mid 80s by Monday, according to Accuweather.com.
Folks in West Virginia have already been suffering with temperatures above 90 degrees and some without air conditioning since June 28.
The storms crossed the eastern United States with heavy rain, hail and winds reaching 80 miles per hour (129 kph) last Friday night, leaving more than 4 million homes and businesses without power, and the record heat that followed has left at least 23 people dead.
American Electric Power Co Inc of Ohio said about 224,000 homes and businesses remain without power in West Virginia and Virginia, and about 144,000 in Ohio.
FirstEnergy Corp of Ohio said it was working to restore power to more than 111,000 customers in West Virginia and Maryland. That was down from about the initial 566,000 homes and businesses affected by the storms.
Illinois-based Exelon Corp said its Baltimore Gas and Electric unit still had about 53,000 customers out Maryland.
Virginia power company Dominion Resources Inc said it had about 29,000 customers still without power in its Virginia and North Carolina service areas.
Washington, D.C.-based Pepco Holdings Inc said it had about 20,300 customers without power in the District of Columbia and Maryland, and about 16,100 were out in New Jersey.

Related
Before You Go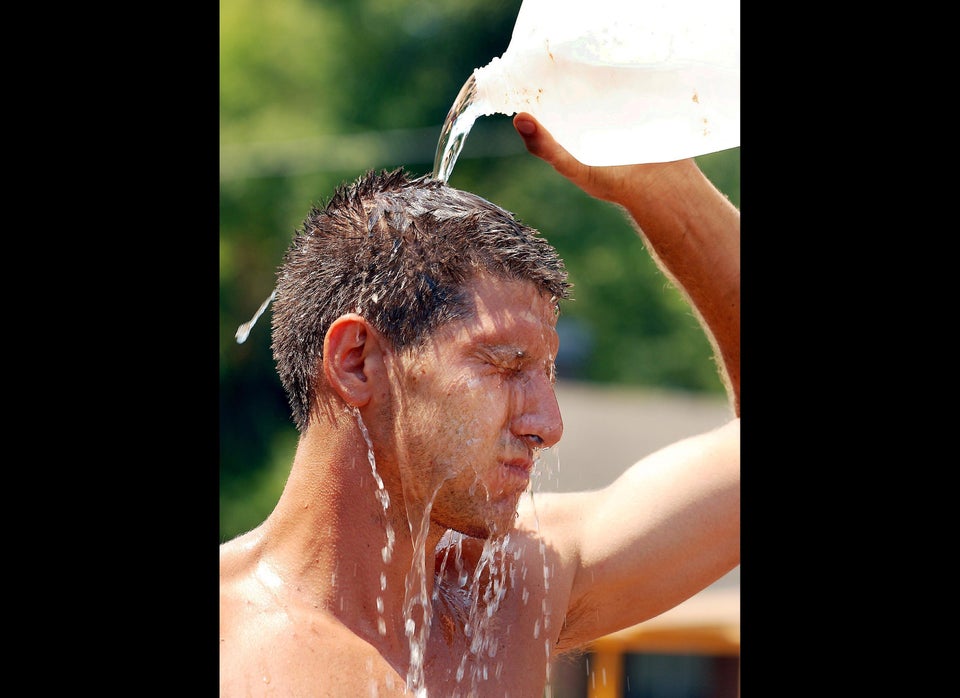 U.S. Heat Wave
Popular in the Community