The new "Power Rangers" movie subtly fights the "model minority" stereotype by shedding light on a rarely discussed Asian-American issue. 
While the minority group is often seen as financially well-off, the Asian character Zack, the black Power Ranger in the film, comes from a low-income family who lives in a trailer home. 
Though Zack's story is not uncommon, the lives of disadvantaged Asians are often missing from the big screen, making his presence all the more important. 
"Even we [as Asians] get sucked into this belief sometimes that as long as [we] work hard, we can push through, but a lot of Asians are disadvantaged," Ludi Lin, who plays Zack, explained to the Angry Asian Man blog regarding the character's significance. 
In the movie, a bilingual Zack cares for his ailing mother, played by Fiona Fu, in their mobile home. The mother, who appears to be the sole parental figure in his life, is confined to her bed. There are no mentions of attending prestigious colleges, nor does school appear to be his priority as he skips class. 
Check out more on Zack in NBC's video interview above.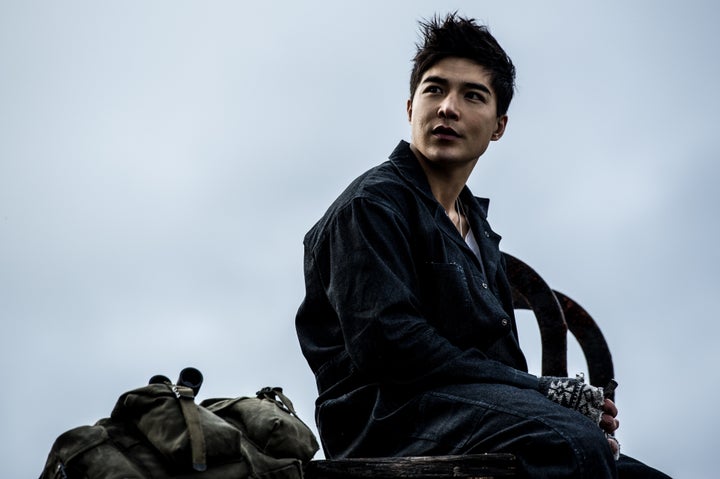 Zack's story is reflective of the lives of a growing population of Asian-Americans. The National Coalition for Asian Pacific American Community Development (National CAPACD) points out that Asian-American and Pacific Islanders living in poverty is one of the fastest growing populations. Between 2007 to 2011, the AAPI population living in poverty increased by 38 percent ― the second fastest growing poverty rate in the U.S., behind the Hispanic population. 
Disadvantaged Asian-Americans are concentrated in the Western region of the country, as well as in New York. In fact, the minority group has the highest poverty rate in New York City, according to the Mayor's Office of Operations' Social Indicators Report.
"The fact that few poverty studies have included the Asian American population also has contributed to the invisibility of Asian Americans in poverty," the organization's own report on poverty said. 
What's more, when Asian-Americans are examined in data, the group is often treated as a monolith, though their needs are diverse. A report from the Center of American Progress notes that there's enormous wealth inequality within the Asian-American community, with some sub-groups like those from Vietnam, Cambodia and Laos more likely to fare far less well than those from China or India. And averages don't illustrate this disparity.
"By only looking at averages, you're papering over the substantial struggles of a huge chunk of lower-income, less wealthy Asian Americans," Christian E. Weller, a senior fellow at the Center For American Progress who penned the report with economist Jeffrey Thompson, told The Washington Post. 
Calling all HuffPost superfans!
Sign up for membership to become a founding member and help shape HuffPost's next chapter
BEFORE YOU GO
PHOTO GALLERY
Asian American