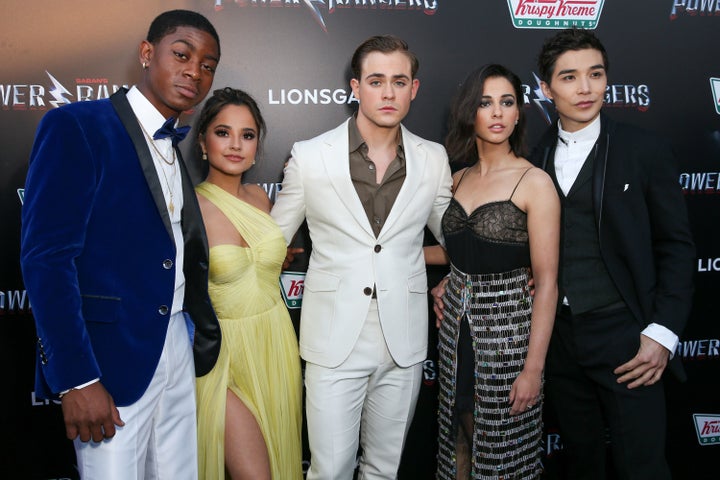 In an important move for inclusion, the new "Power Rangers" movie features a character with autism.
RJ Cyler stars in the reboot of "Mighty Morphin Power Rangers" and plays Billy who learns he is the Blue Ranger. Billy is a person of color who has autism, a move director Dean Israelite said was "important" to ensure his take on the popular franchise was diverse.
Israelite told Teen Vogue he wanted to show the impact of Billy and his abilities on his team of fellow Rangers.
"We wanted to take a character like Billy and celebrate those abilities and manifest in a movie the idea that without Billy and without the qualities he has, this team would never be victorious," he said.
Along with having a character with autism, "Power Rangers" features a queer superhero, played by singer and actress Becky G.
Since the film debuted on March 24, many fans took note of Billy's disorder and shared their praise online.
At the movie's premiere, screenplay writer John Gatins explained to Variety the motivation behind its characters and said that the creators kept in mind the sort of social issues teens face now, including "the LGBTQ community, the autism spectrum, cyber bullying and social media."
"I feel like, it's 2017 and we need to reflect 2017," he said.
In another huge win for representation, "Sesame Street" announced earlier this month that its Muppet with autism, Julia, would make her TV debut.
The character's puppeteer, Stacey Gordon, said she wished Julia had been around for her son with autism when he was younger to let him know that playing "in a different way" is OK. Similarly, Israelite told Teen Vogue he hopes Billy will let others with autism know that "they too can be superheroes metaphorically."