On June 10th an invitation-only summit will assemble a multi-generational group of powerful women to forge partnerships, find solutions, and take action. Invitees include a diverse group of Women stakeholders, including CEOs, entrepreneurs, philanthropists, innovators as well as entertainers, disruptors, educators, artists and politicians. What these women do all have in common is the power to affect change in a world that is increasingly cognizant of the fact that women have seats at the head of the table in the corridors of commerce and real solutions to global concerns.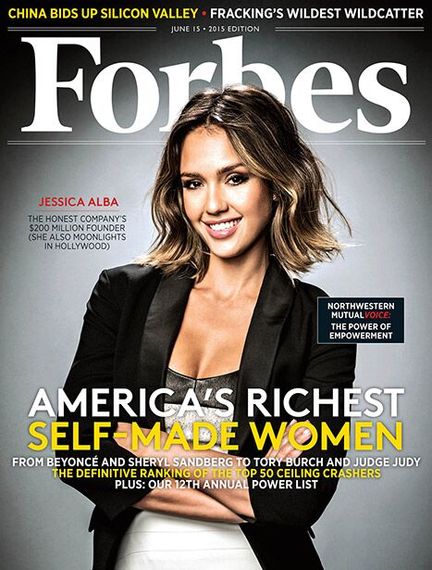 Jessica Alba, a Hollywood actress who currently graces the cover of Forbes, has added Founder and Chief Creative Officer of The Honest Company to her list of credits, boasting a current valuation of $1 billion since 2012, its first year selling safe, non-toxic products. "Details and hard work," the same principles Forbes writer Claire O'Connor says propelled her film career, are now applied to her "Safety Sells" Company. Ensuring safety in all products we introduce into our bodies and homes is a critical issue of our time.
"The focus of this year's Women's Summit is on transforming the rules of engagement. Today's leaders are redefining pathways to power in their businesses, communities and in the social causes they champion," says Moira Forbes, Forbes Women's Summit Host and President of ForbesWoman. "Most importantly, the Summit will harness the intellect and influence of these leaders in order to build partnerships and bring about much-needed change on critical issues of our time."
The Honest Company, presently focused on stylish and non-toxic diapers, has been able to successfully expand its efforts to create more products in categories such as dish soap, kitchen cleaners, laundry detergent, multi-vitamins, and the like, meeting a principled call-to-arms and addressing critical consumer demand.
Harvard MBA Thai Lee, CEO of the IT provider SHI International, has $6 billion in sales and 3000 employees worldwide and is well on her way, with 60% of the privately held company's shares, to becoming one of just 18 self-made female billionaires in the U.S. "I knew that the best chance of success for me was to start my own business because after I x-ed out all the professions I could not be successful in, that's what I was left with," Thai Lee shares.
Sara Blakely, the 44-year-old billionaire who founded Spanx, met a need amongst other women for body shaping hosiery, and fifteen years later her brand is creating sustainability and a host of philanthropies. By participating in the Forbes Women's Summit these powerful women are able to share invaluable stories of growth and, in many cases, entrepreneurial experience and motives with the other participants.
One of the panels, "Building Entrepreneurial Capital," will be introduced by Christina Smedley, Global Brand and Communications Officer of PayPal and moderated by Gayle King, Editor-at-Large of O, The Oprah Magazine; Co-Host, CBS This Morning. Also contributing will be panelists Ivanka Trump, Vice-President Executive of Acquisitions and Development of TRUMP Organization and Founder of The Ivanka Collection; Alba, Blakely, and Jennifer Hyman, Co-Founder & CEO Rent the Runway.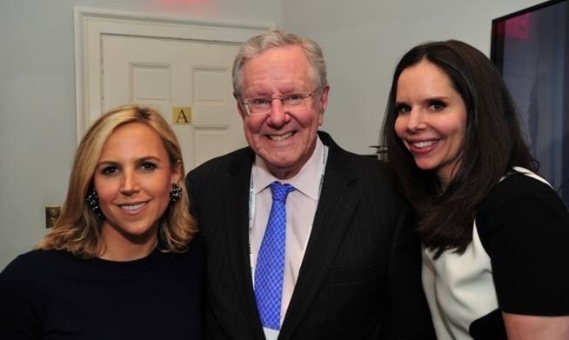 Tory Burch, Steve Forbes and Moira Forbes, President & Publisher of ForbesWoman, backstage at the 2014 Forbes Women's Summit in NYC. (Credit: Glen Davis/Forbes)
Moira Forbes will be interviewing The Honorable Nancy Pelosi, House Democratic Leader, The U.S. House of Representatives early in the session. The Alzheimer's Association will be presenting the Forbes Impact Award in Brain Powered Advocacy to this influential collection of philanthropists. On another panel Melanne Verveer, United States Ambassador at-Large for Women's Issues and Executive Director at Georgetown Institute for Women will be addressing "Power Today and Leveraging Influence To Engender Change" with Deborah Dugan, Chief Executive Office of RED.
The Forbes Women's Summit promises to be an informed session for an outstanding collection of women and all the other women who will be sharing the experience through the media.
Related
Popular in the Community