Watch out polluters: over 10,000 youth leaders descended on Washington, DC this weekend for Power Shift 2011, a conference to build a grassroots movement to take on the fossil fuel industry and push for clean energy and climate action.
"While they're stuck on stupid in DC, your generation is rising," said green jobs visionary, Van Jones, on Friday night.
Proud, diverse, and organized, the thousands of students at Power Shift are laying the ground work for hard-hitting campaigns across the country.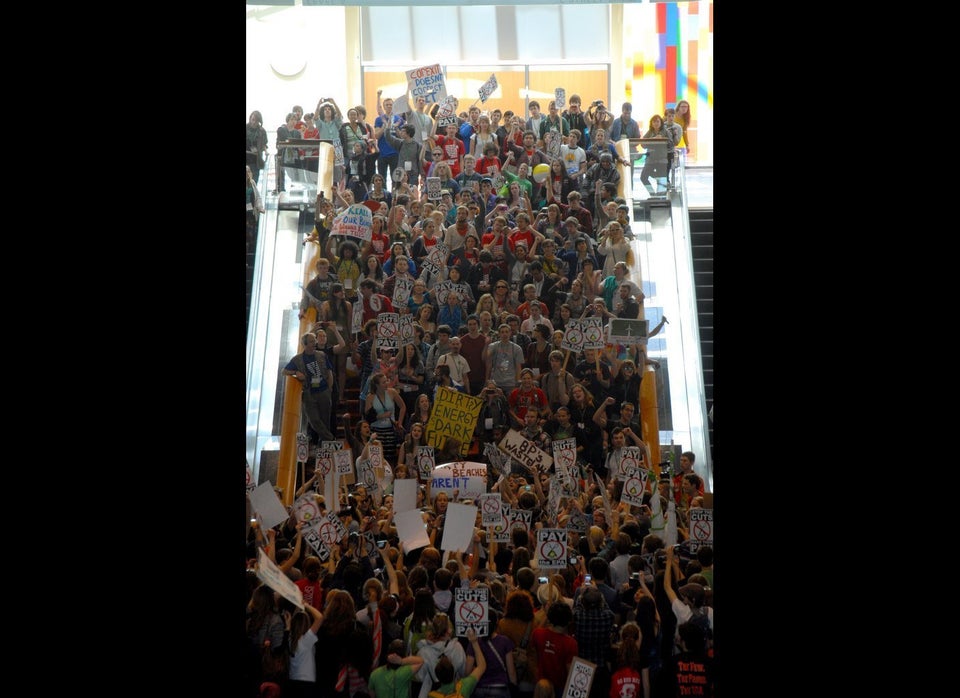 Power Shift 2011: 10,000 Youth for Clean Energy in Washington, DC
On Monday, thousands of students will join movement leaders like 350.org founder Bill McKibben and AFL-CIO president Richard Trumka to protest polluters outside the White House and march on the headquarters of the US Chamber of Commerce and BP.
"This city looks clean and sparkling," said McKibben. "But no: this city is as polluted as Beijing. But instead of coal pollution, it's money pollution."
Power Shift 2011 was organized by the Energy Action Coalition, a coalition of 50 youth lead environmental and social justice organizations.
Popular in the Community