Starz's intense drama Power wraps up its third season Sunday (9 p.m. ET) in its favorite situation, with a neon target blinking on pretty much everyone's back.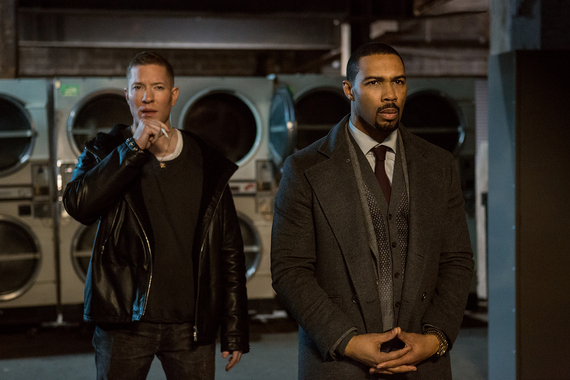 That especially includes James St. Patrick (Omari Hardwick), better known as Ghost, who has fallen squarely into the crosshairs of his former partner and long-time friend Tommy Egan (Joseph Sikora) (above left).
"The characters here all have the same upbringing," says Curtis (50 Cent) Jackson, who produces the show and also plays Ghost's mentor Kanan. "They'll keep going until they kill each other or law enforcement kills them."
Ghost has spent this season trying to extricate himself from that world. The trouble is, his New York nightclub was financed by his profits from a drug ring, and that isn't a circle from which you retire with a gold watch.
Also, creator/writer Courtney Kemp notes, Ghost wasn't exactly a Boy Scout in the first place.
"In the scene where we met Ghost," notes Kemp, "he gets dressed, he's in the car, he walks into the club and within about six minute he's killed someone."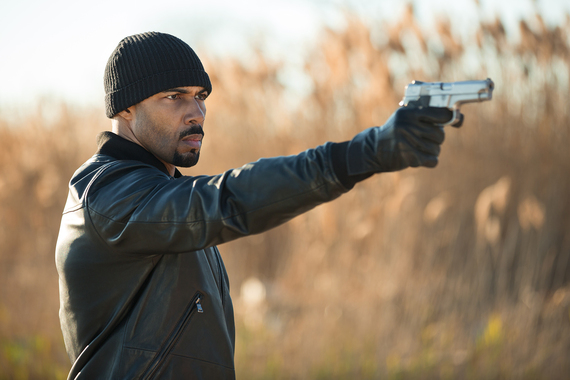 Call it an establishing moment.
"I loved that introduction," says Hardwick. "Then gradually we see him say how he learned all that from Kanan."
Including the deflection.
"It's never your fault," says 50 Cent. "When you do something too over the top, you've got no responsibility yourself. It's always, 'You made me do it.' "
Where a show like Empire feels slick, Power feels raw. It still has soap elements and comedy, but it's also menacing, in a New York where mobsters and street thugs could be waiting around any corner.
Kemp credits 50 Cent for some of those dark shadows.
"Curtis talks about the gangs he grew up with," she says. "We use that. That's how we get along. Now I'm not afraid of anything."
She says she also draws on the rest of the cast.
"After a while, you start to write for the actors," she says. "When I'm writing Ghost, in my head I hear Omari's voice. If they sounded different, you'd have no show. Forget it.
"When I'm writing Kanan, I hear Curtis's voice. He and Omari don't sound the same. So that takes me in another direction."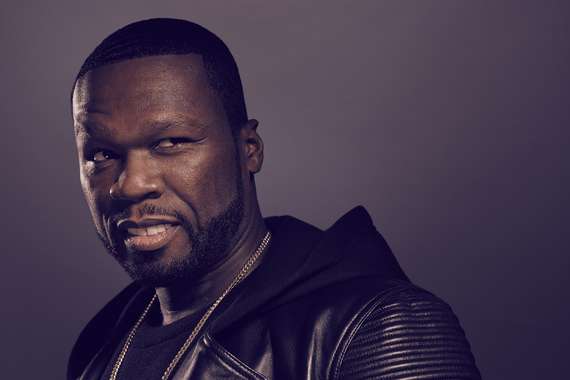 Speaking of Kanan, 50 Cent (above) says he doesn't have an immunity card just because 50 is one of the producers.
"He could get killed off, just like anybody else," says 50. "But Kanan has shown that he can take a hit and survive."
50 acknowledges that here again, art is imitating life, since he's been shot himself as he's risen in the music and producing game.
"Yeah," he says with a laugh, "I've got a little experience with that."
He also says he did some coaxing to bring Sikora's Tommy fully into his old world.
"Before the first season, we'd make visits to my neighborhood," says 50. "I'd tell Joe to say 'n----.' He'd ask why and I'd tell him because everyone there would say it."
Hardwick says it helps both him and the show that he and Sikora became tight during their preparation phase, like those field trips to 50's old neighborhood. It's certainly true that Power wouldn't work nearly as well if Tommy didn't seem to belong in a mostly black world, which his colleagues say he does.
"He looks like a black person," says Kemp.
"Joe might not be into all the stuff Tommy is into," says Hardwick, which comes as a relief. "But he's done some things he shouldn't have. He's Tommy, too."
In the wider scope, says Hardwick, Kemp has given Power its own poetic language.
"Just look at the names," he says. "You hear Tommy, you think of Tommy gun. Angela [Valdez, a government attorney with whom Ghost has an affair, played by Lela Loren] is 'angel.' I'm Ghost. And this season I'm trying to come out of the land of the Canaanites."
It's not accidental, Kemp says, that many of the characters have the names of saints, starting with James St. Patrick.
When saints talk, you need to listen, which Hardwick says he keeps in mind while he's playing Ghost.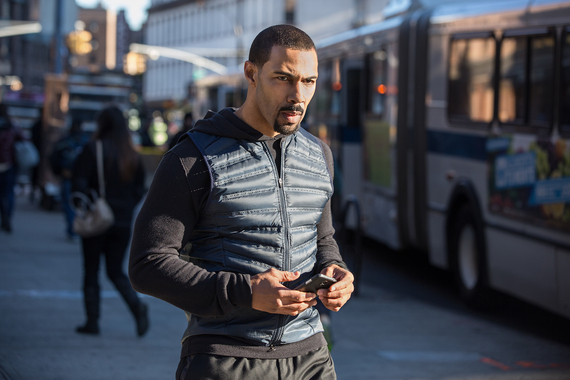 "He has to own the room," says Hardwick. "He has to know he's being watched and own the moment. He can never say he's wrong."
But at the same time, he needs another dimension.
"Curtis said that in the moments in his life when his career was taking off," says Hardwick, "he also thought about the people who gave him a chance on the way up. That's Ghost, too. He consorts with kings, but he talks to the peasants."
Heading into the season three finale, Ghost frankly hasn't had a great year. There have been several rooms he hasn't owned.
But with Power renewed for seasons four and five, he's got some time to recover and live. Or not.
REAL LIFE. REAL NEWS. REAL VOICES.
Help us tell more of the stories that matter from voices that too often remain unheard.