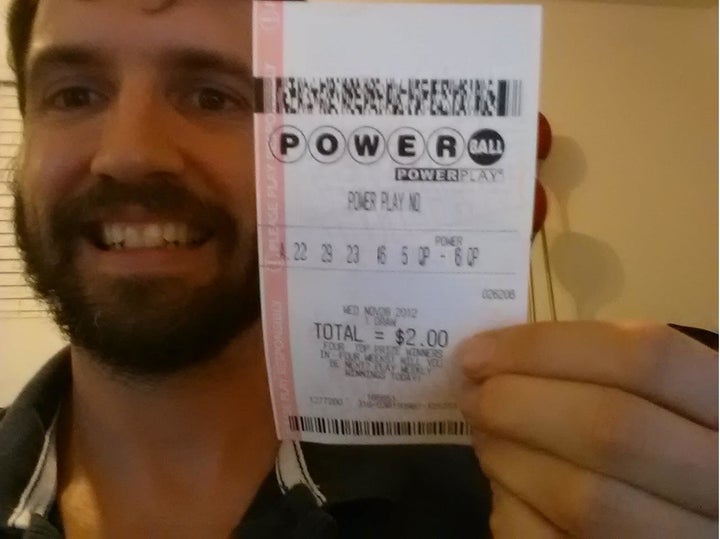 What do social media hoaxes accomplish for the individual, and are there any positives? I'm Nolan Daniels and I tricked more than 2 million people into sharing my lotto ticket picture on Facebook.
You see scams or hoaxes all the time on Facebook and Social media websites. "First 30,000 to share this photo will receive a free iPad" or "Like this photo if you think this is cute." Why do people want others to share and like their photos or posts? Well, I'm not a Facebook expert, and I've never posted anything public (except the infamous photo Powerball hoax). I've always thought it was one of two reasons. One reason is the person just wants to see how many likes or shares they can get. The other reason is that they are trying to promote or sell something. Sometimes a link to a product will be in the description or they are trying to add more subscribers to their Facebook page to get more exposure to the world.
I myself have never shared or liked anything for that reason and I've never asked others to share or like something. Then Nov. 29, 2012, came around and I came home from work and saw people sharing a photo of a man holding a digitally manipulated photo of winning Powerball numbers to the biggest Powerball drawing that was all over the news. In the description he said that a book inspired him to pick the winning numbers and he attached a link to where you could purchase the book. It was obvious to me that this person was gaining something monetary for sharing that link so people could purchase this book. I was amazed at my friends who were sharing it so I decided to do it myself and see who'd fall for it. I quickly snapped a photo and spent 15 minutes moving the numbers to look like winning numbers. I knew they were out of order and that the remaining winner had a 10-pick ticket, but I also knew that would add to my curiosity of who reads the news and does their research before clicking a button.
Eighteen hours after posting, I think it was already up to 400,000 shares, and three days later, more than 2 million. Why did it spread so quickly? Looking back on it the fact that there was no link or anything to promote made it more believable to those who may not usually fall for it. My profile was set to private except the photo, so it wasn't like I was promoting my page. And the fact that times are tough and people will do anything to get a piece of the big money all came into play.
So what are the negatives and positives we can pull away from hoaxes like this? Personally the negative for me was realizing that people were sending me messages of hope for a savior in bad economic times. Like I said, I'm not a Facebook expert, so I received about 80 messages on November 30 and most were congrats and a handful were heartfelt hardship stories. Once Facebook realized many messages were coming in, it filtered to "Other" inbox that I wasn't notified about and didn't know existed until December 3. I still haven't got through all of them but I'm guessing I got thousands of messages. Not only sending messages, but just people believing that it was real. In other scenarios people can get scammed out of money or life savings or get viruses that are attached to links.
There are not too many positives that can come from a hoax or scam but hopefully with my story I can try and turn a negative into a positive. A viral hoax can give a person like myself 15 minutes of fame and rather than attempt to exploit or profit from the situation, I can instead try to help a stranger. This fundraiser I created for Brooke is a positive result of a hoax. Brooke is one of the persons who sent me a message in my original inbox and shared her story of medical expenses and losing her place of residence due to lack of funds. She and her daughter have a brain disorder called Chiari and the story resonated with me, as I have a friend who shares the same condition and my only brother suffered a head injury in 2008. Instead of thinking of ways to profit from a hoax or eating up media attention, I spent the weekend setting up a fundraiser for Brooke and was determined to use my short-term fame to reach out to 1 person in need and if at minimum bring awareness for her and other with her condition. So far 59 people have donated to Brook in 10 days and ASAP.org has been receiving donations as well. Unfortunately giving isn't as popular as receiving but I applaud those few who choose to do so.
Popular in the Community