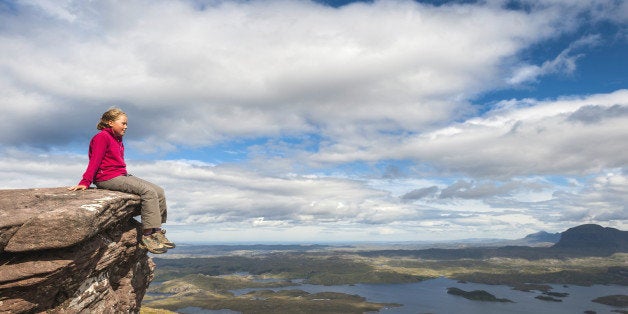 As I write this, I am coming to terms with the death of a good friend of mine who was killed in a tragic accident over the weekend. The last 48 hours have been very difficult. My emotions have been on a roller coaster. However, I realize that even in death we have the opportunity to celebrate the beauty of life. Most of us are getting ready for the great holiday that we call Thanksgiving. Thanksgiving is always one of my favorite times of the year. I love sitting around the table with family, eating some of my favorite dishes and expressing gratitude for the many blessings in my life. Thanksgiving is not just a once-a-year event. Thanksgiving is a lifestyle that you can cultivate every single day of your life. Gratitude has been the key to every success and every victory in my life. Here are a few secrets about the power of gratitude.
1. Gratitude is the greatest driver of success in your life. I have coached leaders and business professionals and empowered them to achieve great success. However, the first lesson I teach any client is a lesson in gratitude. While some give me a bewildered look, I assure them that this is the key to unlocking a life of success and prosperity. In fact, for almost 20 years I have written down three to five things that I am grateful for every single night. This exercise in gratitude yielded remarkable results. Not only did I find myself more grateful but I found myself reaching greater goals and rising to my greatest potential. Your life will never be the same when you make this practice part of your life.
2. Gratitude is the greatest way to silence the ego. One of the greatest things I learned about gratitude is that it empowers you to get out of our own way. So many times we are being directed by our own desires. We live in a world where everyone is so consumed with me, myself and I. This is not to throw off on any one because I have done the same thing. However, as I really embraced gratitude as a practice in my life it forced me to deal with selfishness. I learned that it is not always about what I want. Gratitude teaches you that things will not always go your way. Gratitude assures you no matter what you go through in your life that something good will come out of it. I found myself losing the "me" perspective and gaining a "we" perspective. Gratitude opens the heart and unleashes the true power of love. Gratitude silences your ego and destroys the seed of selfishness.
3. Gratitude helps you appreciate every moment of your life. As I stated earlier, I just lost a friend in a tragic accident. While loss triggers a number of different responses, no matter how much it hurts gratitude flows from my heart. I am grateful for the opportunity to have known such a great human being. The thing I love about gratitude is that it changes your perspective about life. I am able to be thankful for the beautiful trees. I find myself being thankful for silence. Even more amazing is that I find myself appreciating adversity. I find myself thankful for every trial and every tragedy. I realize that when you can be thankful for every moment of your life you enjoy the beauty of life and you experience life at a different level. We shift from being unconscious, unloving and ungrateful human beings to conscious, compassionate and grateful human beings. Gratitude changes us for the better.
4. Gratitude produces a more meaningful life. We are all on a quest to become the greatest expression of ourselves. No other force empowers us to become our greater selves like gratitude. The more grateful I am the more authentic I become. As human beings the thing we all crave is contentment. We live in a culture that encourages covetousness; however, when you live a heart-centered life your goal is contentment. When you become advanced in the practice of gratitude you will contend against allowing anything to compromise your contentment. Contentment is living at such a place that nothing has the power to move you. When you are content you are not disturbed by the detours of life. Contentment produces peace. Contentment is assurance that everything in your life is working together for your good. Contentment is living in the flow of life.