One transgender veteran is making a bold and powerful statement about the diverse lives and experiences of individuals serving in the United States Military.
Carla Lewis, a 44-year-old transgender woman and mother of two, shared the following photo on her Facebook page on Friday.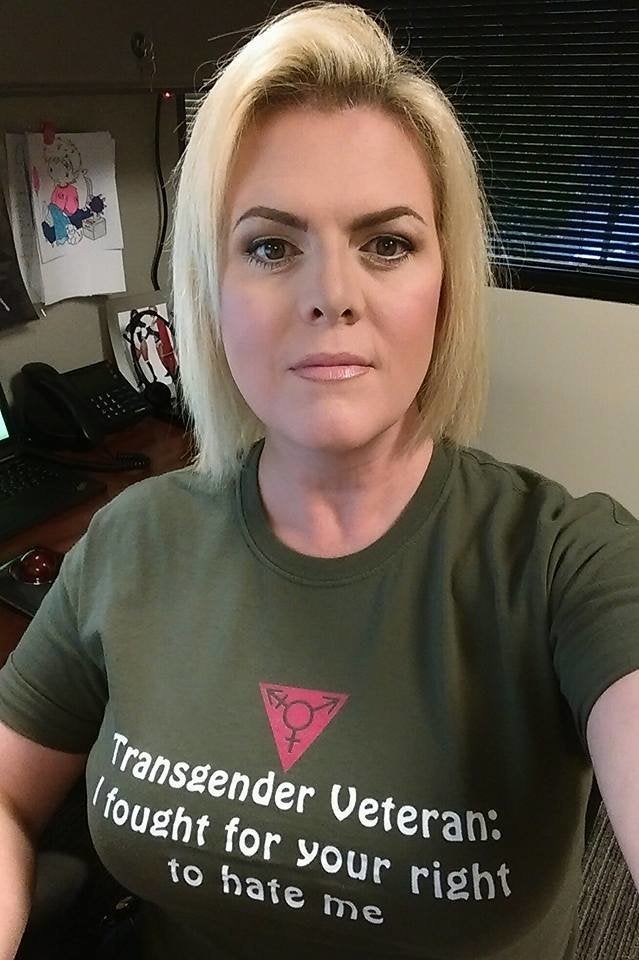 The t-shirt makes a bold statement about an often overlooked reality: a number of the men and women who have or are currently serving in the United States military identify as transgender.
And while the ban on open transgender military service is slated to end next year, transgender military personnel have been forced to hide their authentic selves for decades.
"Here's the message I want others to glean from this shirt: Whenever a citizen volunteers for the armed services they immediately, at the very moment, make the conscious decision that they will sacrifice their life if it means securing freedom for their fellow citizens," Lewis told The Huffington Post. "Every right, every privilege enjoyed by an American citizen is paid with the currency of soldiers' lives. Even if the rights and privileges secured enable others to lobby against me and my transgender brothers and sisters. Freedom matters to us."
Well said Carla -- and thank you for your service.
Want to get the shirt for yourself or know someone else it would be perfect for? Head here to purchase it from Zazzle.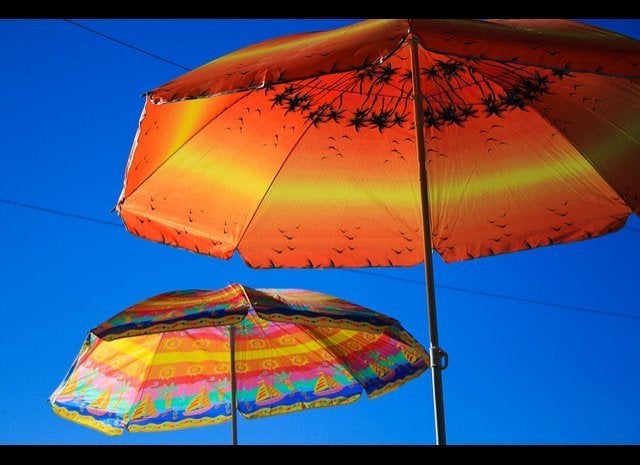 15 Things To Know About Being Transgender By Nicholas M. Teich
Popular in the Community