"Smart" thinking - introducing technologies to improve urban life - is increasingly being touted as a way to tackle existing issues and make cities more livable for all residents. These technologies have focused on improving transport, creating more environmentally friendly initiatives, streamlining governance and improving healthcare. Originally more widespread in developed countries, now cities in the Global South are also developing new technology-driven urban innovations across sectors to bring about wider change. Learn from four cities located on three continents about how the use of technologies can be a powerful tool to improve urban services from governance, mobility, safety and disaster management.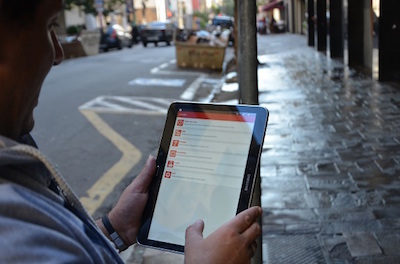 In Colombia, according to Jorge Bela, the need to find a solution to congestion problems, together with the lack of financial resources, has pushed the city of Bogota towards coming up with innovative solutions. In 2005, the municipality created the Bogota's Traffic Control Center. Its goal is to collect in real time as much data regarding the traffic situation in the city as possible. This data is analyzed immediately, and the results are used in key day-to-day decision-making processes. The system currently has 50 Wi-Fi enabled speed sensors, 160 sensors that count number of vehicles, bike detecting sensors and at least 100 city-owned cameras which can be connected to privately owned cameras. SIT (Intelligent transportation System) users have also access to cartography and GIS systems directly integrated in their system as well. The success of the SIT has encouraged the City of Bogotá to create a similar center focused on reducing common crime.
In Indonesia, smart thinking has been applied to enhance urban safety. Launched in 2014, to promote the use of information technologies in the city, the Jakarta Smart City now has eight official applications, including Safetipin. Safetipin serves as a smart application that facilitates people, both victims and witnesses, to report to the authorities when there is a criminal incident, or when they feel threatened and unsafe in public areas. Widya Anggraini explains how the app works; the mobile phone generates codes in the form of red signals to report emergency or dangerous situations while yellow signals indicate caution, and green signals show that the area is safe and free of disturbances. The data collected are directly integrated into the smartcity.jakarta.go.id website, and responded to by authorities for safety management. The app participates in promoting faster responses to crimes and greater safety in the city.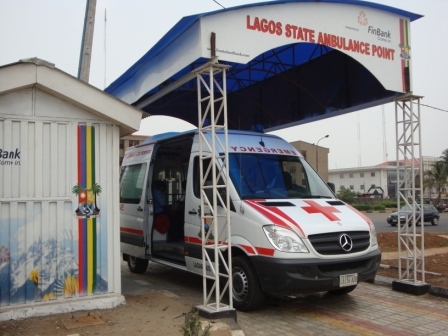 Finally, in Lagos, Nigeria, Peter Adeyeye highlights the impact of new technologies in disaster management. As a response to the increasing number of medical emergencies in the city, the state government established in 2001 the Lagos State Emergency Medical Service (LASEMS) and the Lagos State Ambulance Services (LASAMBUS). The service works with a radio-communication network and a phone hotline to facilitate fast communication. In case of other emergencies, citizens can also use the Lagos Directory Online, a website dedicated to providing contacts and addresses of Lagos government ministries. It gives access to mobile contacts for emergency services such as fire services, women's domestic violence helpline, child abuse helpline, distress or collapsed buildings, air ambulances and medical crew. In 2015, govTechnology, an international organization promoting digital innovation, revealed that the call centers in Lagos received about five-million calls monthly, emphasizing the critical role these hotlines play in reducing mortality.
These articles presented initiatives from around the world to promote new technologies in urban governance. Check out more of the discussion on smart cities on URB.im and contribute to the debate.
Photo credits: Edson Hatakeyama and Lagos State Ministry of Health
Calling all HuffPost superfans!
Sign up for membership to become a founding member and help shape HuffPost's next chapter