The children of Villa La Cárcova are all too familiar with the sound of gunshots reverberating throughout their town.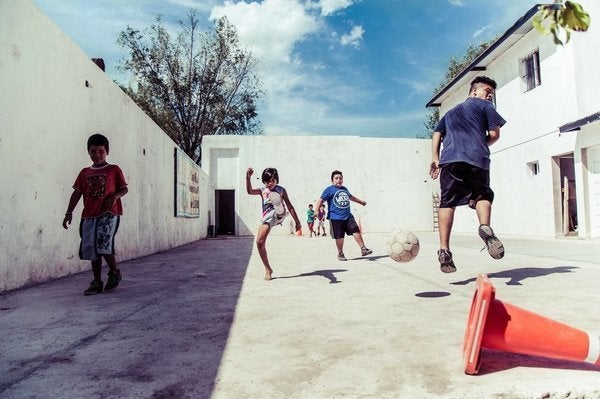 A documentary photographer and volunteer educator at Uniendo Caminos, Miranda tells The Huffington Post he was inspired to shoot the series after his plan for another photo project fell apart. His original idea was to have the children take photos of their neighborhoods. "When we try to do it," he explains. "Three guys on motorbikes, armed and in menacing tones, came to us saying that it would not be possible." And so he had to pivot.
The concept for "Shoot Ball, Not Gun" came to Miranda as he watched the children play soccer in the chapel's courtyard. "I found out that I worked with the children of enemy gangs, the sons of enemies sharing the activity and playing football together," Miranda shares. "It was very mobilizing and very powerful for me because, if nothing changes, these guys, in a few years, will be killing each other, [fighting] the same war [as] their relatives."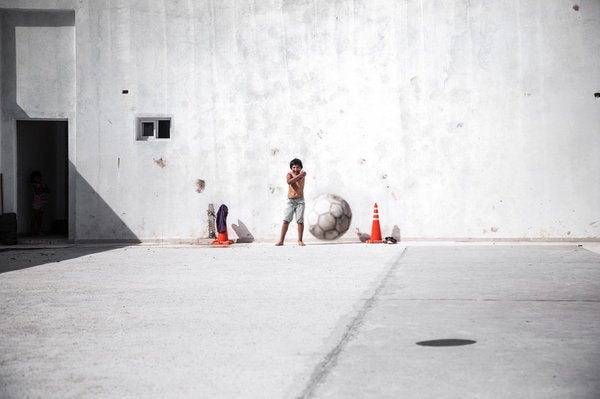 Miranda's images are candid. He photographed the children as they played among themselves, capturing their innocence, friendly interactions and teamwork. The resulting photos stand in stark contrast to the realities described by the children during their chats with Miranda.
During his time at Uniendos Caminos, Miranda says he spoke with the children, who ranged in age from 6 to 11 years old, about their experiences."They said that they often hear shots at night in the neighborhood," recalls Miranda. "Some mentioned that armed groups meet daily in their homes, joking about it, saying that they have a personal guard 24 hours." One boy even pretended to hold a gun and smoke a local drug called "paco" when Miranda asked him to pose for a photo.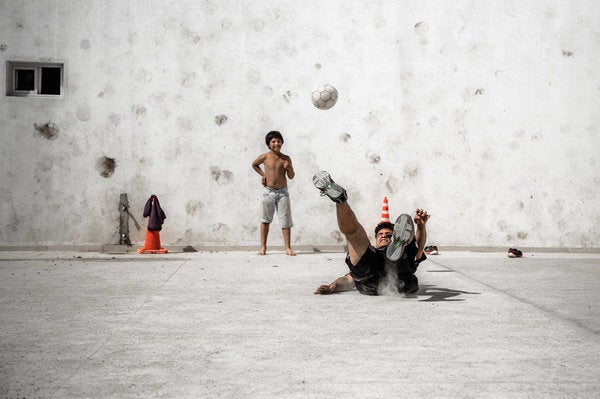 It's Uniendo Caminos goal to expose children to role models, career paths, and skill sets, including photography.
The children learned how to use a camera to tell their own stories with Miranda's tutelage. "The experience is always mobilizing in many ways," he shares of his experience. "I arrived there like a teacher but the truth is that I learn a lot too."
When asked what he hopes people get from his project, Miranda simply answered: [My] message is simple and complex, like the name of the series: 'Shoot ball, not gun.'"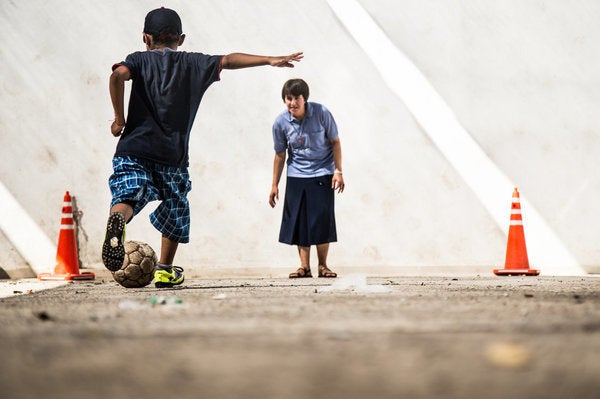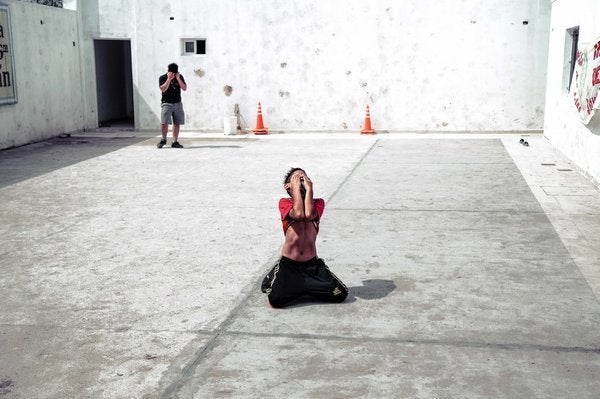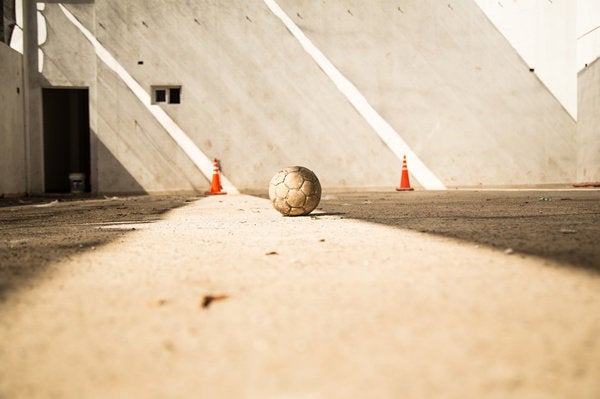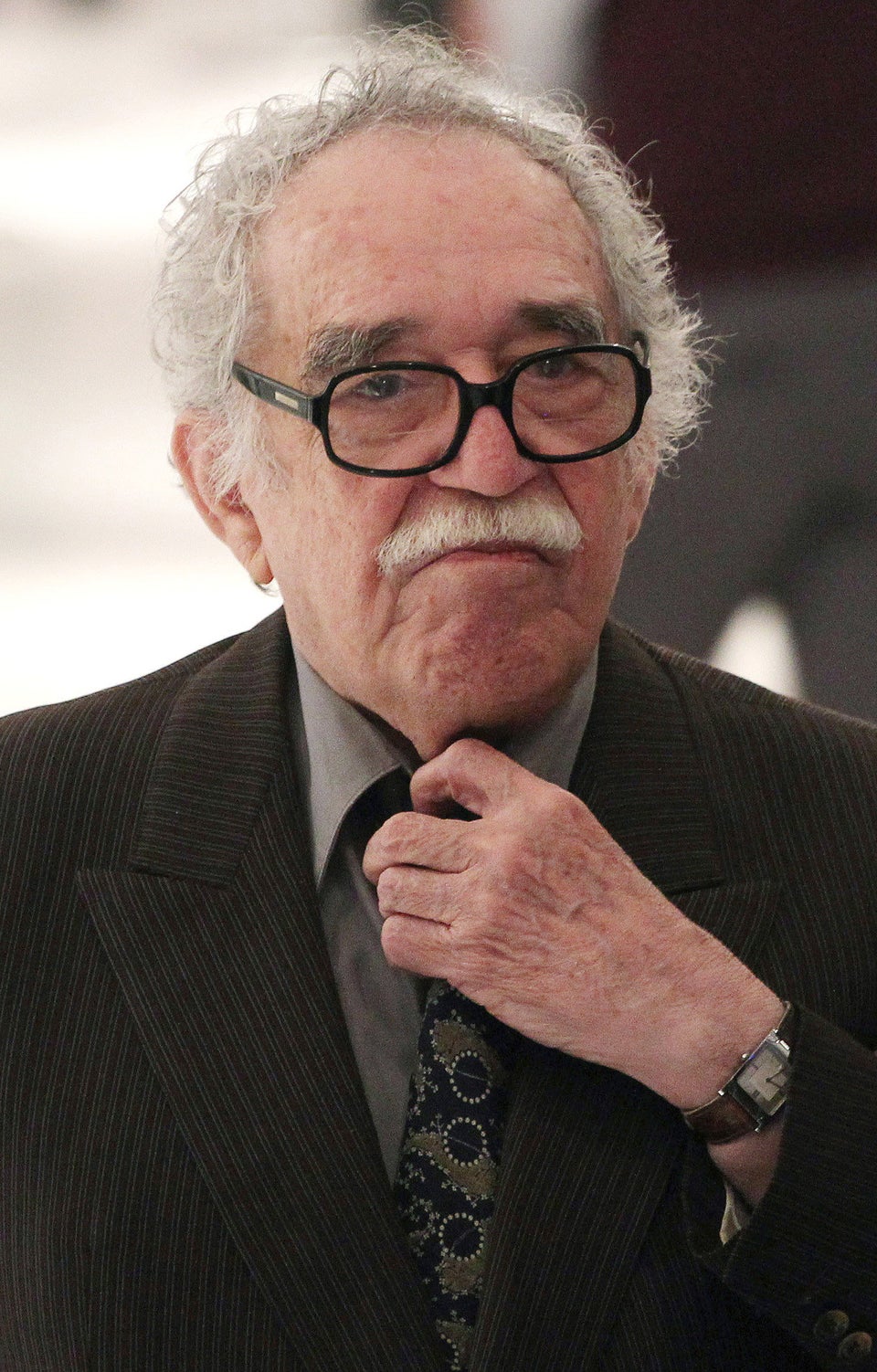 8 Top Latino Authors
Popular in the Community