Jessica Zucker has made it her mission to change this. The clinical psychologist, who specializes in women's reproductive and maternal mental health, created the #IHadAMiscarriage campaign in 2014 to break down the stigma around pregnancy loss.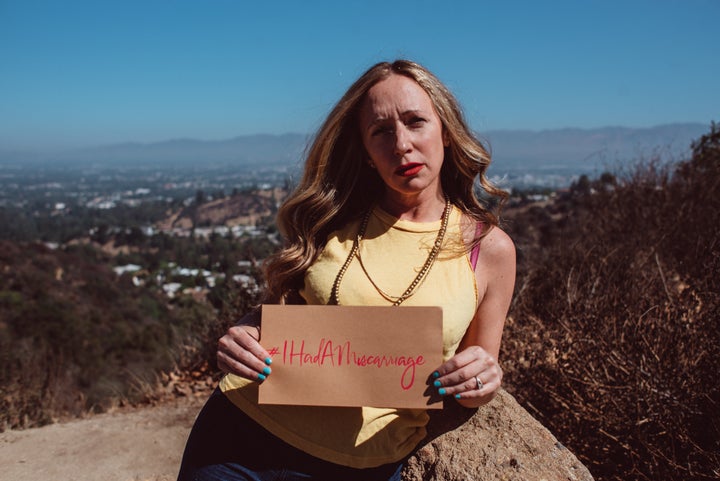 Each year for Pregnancy and Infant Loss Awareness Month, Zucker has introduced new initiatives and products like empathy cards, T-shirts and art prints meant to foster conversation around different aspects of miscarriage. This October, her focus is "Rites, Rituals and Representation."
"In a culture that lacks standardized rites and rituals specific to pregnancy/infant loss, this chapter of the campaign invites us to create our own," she told HuffPost. "I hope to impress upon culture that it is never too late to ritualize our experiences."
Zucker collaborated with poet and artist Skin on Sundays to help 10 women honor and memorialize their losses.
The group of 10 includes Zucker, who had a miscarriage at 16 weeks. October marks the sixth anniversary of that loss.
For the "Rites, Rituals and Representation" initiative, Zucker interviewed the women about their miscarriages and stillbirths, and then Skin on Sundays wrote poems on their bodies based on their experiences.
Keep scrolling to see more photos of the participants and read the poems memorializing their losses.