After a chance encounter with a stranger at the grocery store, one mom is sharing an important lesson with her fellow parents.
Media personality and mom of three, Jaime Primak Sullivan, wrote a Facebook post about finding perspective amid the chaos of parenting.
In the post, Sullivan explained she was sleep-deprived the day after the presidential election and struggling to keep her two youngest children calm in a new grocery store.
"Max, Charlie and I walked in, and immediately they saw flowers, then balloons, then free samples," she recalled. "Here is where I lost control, my system breaking down ― they were giddy, touching everything, and not at all using their inside voices... Meanwhile, I was lost. I had never shopped in the store, so I couldn't find anything. As I navigated the aisles ― the repetition began. 'Can we get popsicles? Can you hold my balloon! I'm Hungry! Can I eat this?' I was hanging on by a thread."
After repeatedly asking her kids to quiet down and behave themselves, she started to feel defeated. "My chin slumped to my chest. I was physically and emotionally exhausted," the wrote.
That's when an elderly woman shopping in the store reached out to comfort her.
"She looked at my babies, laughing and chasing balloons and said... 'We're all tired. It's just a matter of what we're tired of. I'm tired of silence. My husband is gone, my children are grown and most days I don't hear so well, so for me, this noise is nice. Enjoy it while you still can,'" Sullivan wrote.
The mom thanked the kind stranger and carried on with her day. "I felt incredibly thankful that she felt a call towards the human connection and acted on it. Lord knows I needed it," she wrote.
Sullivan's post received over 10,000 likes by Tuesday, and the comments section is filled with positive responses.
"Such a humbling reminder!" wrote one commenter.
"Enjoy the chaos," added another. "The days are long but the years are short."
Indeed.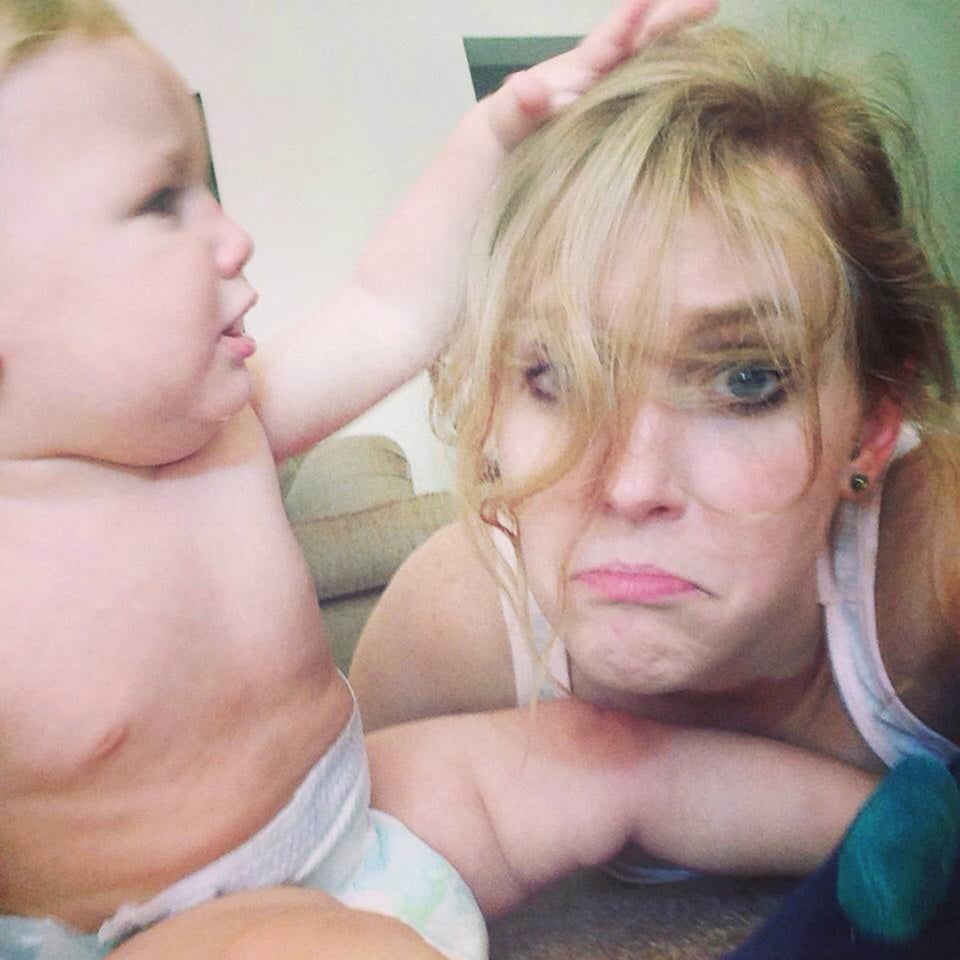 Moms' Honest Parenting Selfies