With a powerful spoken word poem, Hollie McNish has summed up the struggles of being a breastfeeding mother.
In the poem titled "Embarrassed" posted on Monday by Independent Films based in London, McNish captured the shame moms face when they're asked to breastfeed in the bathroom when she shared her experience of feeding her child on top of toilets.
"After six months of her life sat sitting on lids, sipping on milk, nostrils sniffing on piss, trying not to bang her head on toilet roll dispensers, I wonder whether these public loo feeds offend her," she said.
She then stressed the double standard surrounding breastfeeding in a "country of low-cut tops, cleavage and skin," leading her to wonder why she should be "embarrassed in case a small flash of flesh might offend."
At the end of the video, which has been viewed more than 1.7 million times as of Thursday, McNish decided she'd had enough. Despite the comments and the looks, no one will stop her for simply feeding her child in public.
"No more will I sit on these cold toilet lids, no matter how embarrassed I feel as she sips."
Before You Go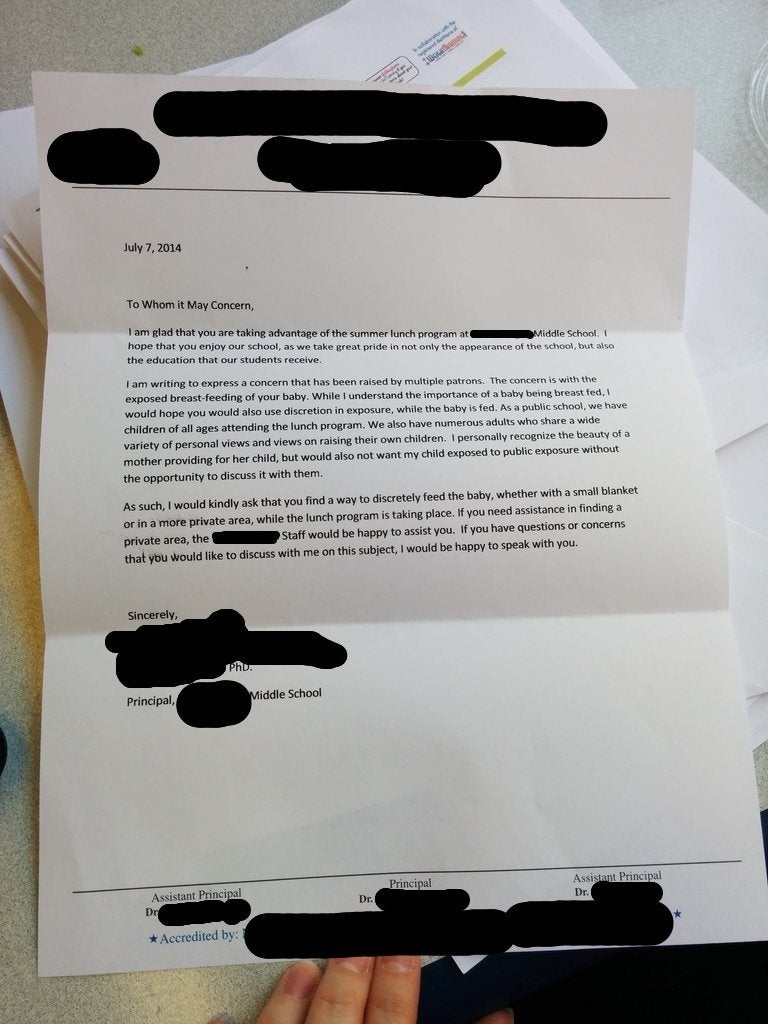 Places Moms Have Been Shamed For Breastfeeding
Popular in the Community