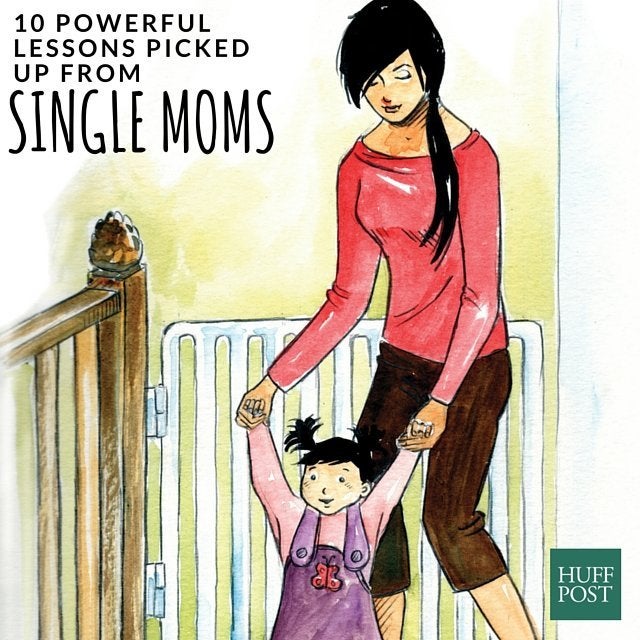 There's no greater bond than the one between a single mama and her children.
In celebration of Mother's Day, we asked writers to share a few reasons they're grateful for their single moms. Read their heartwarming stories below.
1. Her "momma bear ways" kept me safe and secure growing up.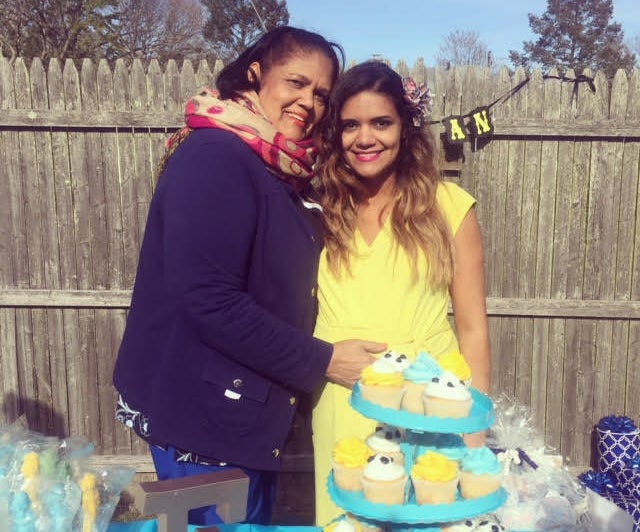 "Although Mami's overprotectiveness drove me mad as a young adult, I now thank her for doting on me and making sure that she knew who I spend my time with. More specifically, I now understand that Mami's momma bear ways were less about her need for control and more about my safety and happiness. As an adult, I choose to surround myself with positive people who love and support me, just like Mami does. So thank you, Mami. Thank you for hovering over me and sticking by me like white on rice. Thank you for always checking in to make sure that I am healthy, happy and fulfilled. As a soon-to-be mom, I hope to be half the mother you are to me." -- Sujeiry Gonzalez, host of LoveSujeiry on SiriusXM
2. I never once doubted her unconditional love.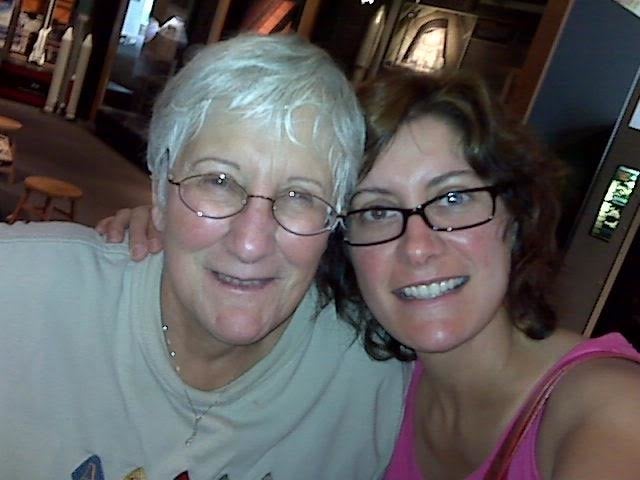 "When I shaved the sides of my head, my mother's response was, 'Interesting.' The year I voted for George Bush she said, 'I'm just glad you voted.' When I stopped by her office on the back of a Harley-Davidson, her only comment was, 'It looks like you have a safe helmet.' No matter what version of myself I was exploring, I never doubted my mother's unconditional love and support. I knew as a teenager if I was rebellious enough to hitch-hike across the country (which I didn't do) she would send me a bus ticket home. If I married the wrong man (which I did, twice) she would help me sort out the next steps. I always knew that no matter how bad I screwed up, she would never love me any less." -- Lara Lillibridge, editor of Memoirs of the Feminine Divine: Voices of Power and Invisibility
3. As busy as she was, she was never too busy for any of my school or extracurricular activities.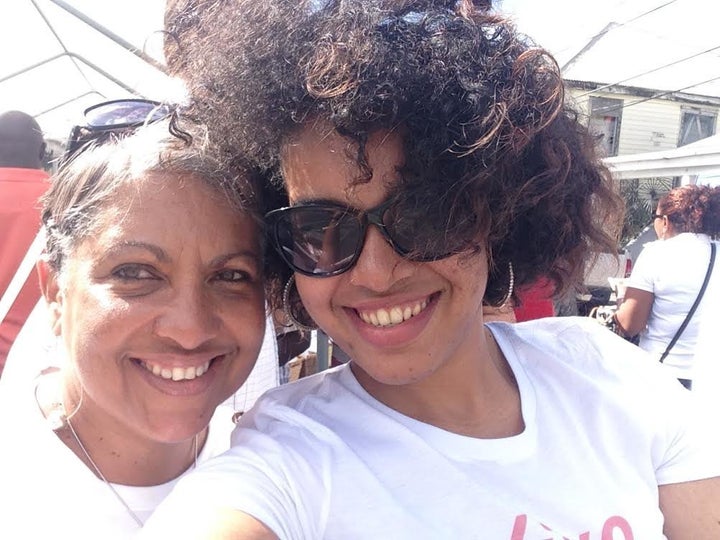 "Throughout my high school years I participated in marching band, jazz band, pageants, essay contests and every extracurricular activity you could think of. My mother was a single mom of four and a Supreme Court marshal. Still, this was never a factor in whether or not she attended my performances and events. No matter what I did and at what time of day it took place, I could expect to see my mother standing in the front row. Without her and her undying love and support I would not be the woman I am today. I wish I could thank her a million times." -- Jeaiza Quinones, blogger at Mind of McShorty
4. She took the challenges of single parenting in stride.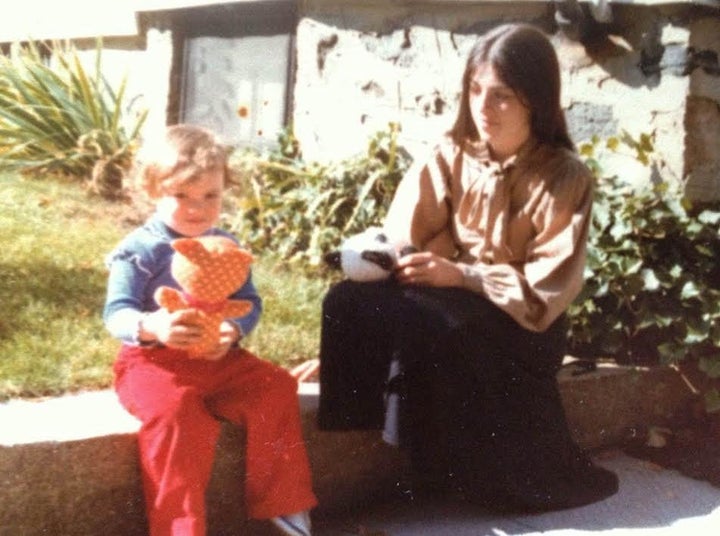 "My mom taught me to always question authority and to never change myself to meet anyone's expectations. My mother was a single mom years before raising children alone as a woman was accepted or encouraged and her determination to give me all the same opportunities as other kids in spite of the challenges she faced inspires me as a mom to this day. She was different from my friends' moms in so many ways -- in addition to bringing me up alone, she was (and is) an artist and very original thinker -- and watching her remain true to herself in every situation taught me that society's definition of what it means to be a 'good mother' is completely meaningless. You only have to follow your heart and do what you trust is right for yourself and your kids." -- Jacqueline Burt Cote, contributor to The Stir, Parents and Parenting magazines
5. She showed me that hard work pays off.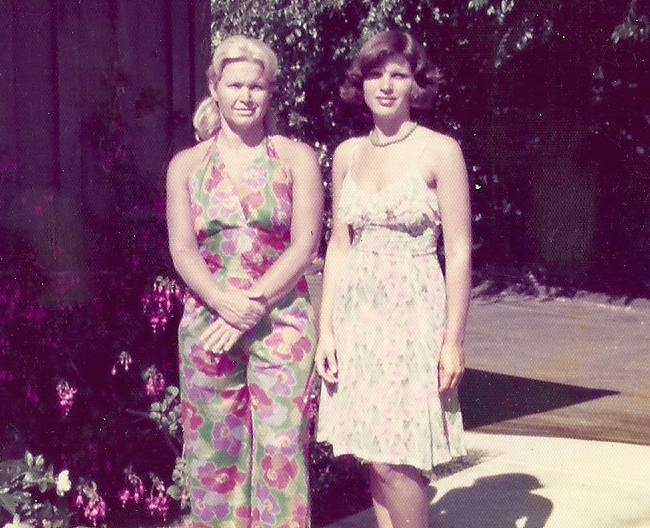 "The one thing I want to thank my mother for is instilling in me the character trait of determination. She was fond of telling me stories about being a 'Depression baby' and about how money was almost nonexistent after her father left -- how they cooked on a wood stove and received food rations from a soup kitchen. In her mid-30s my mother ended up being a single mom herself and worked extra shifts as a nurse to make ends meet. She raised four daughters with very little help. She showed me by example that hard work pays off and I am most thankful that her fortitude and resilience are qualities that she passed down to me." -- Terry Gaspard, author of Daughters of Divorce: Overcome the Legacy of Your Parents' Breakup and Enjoy a Happy, Long-Lasting Relationship
6. She made me and my brother feel "complete and fulfilled."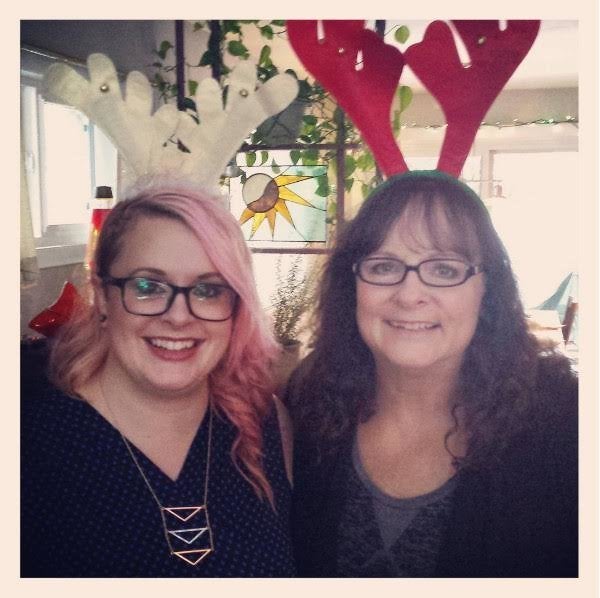 "When you're raised by a single mom, you're often led to believe that you're somehow lacking in life. You hear phrases like 'daddy issues' and you cringe. While two parents would be nice, is it really required? I learned from my mom, who raised me on her own starting when I was at the very young age of five, that you can be complete with just one parent. I never felt like I was missing something. She had such a capacity for love that she made my brother and I feel complete and fulfilled. I can honestly say that I'm the polite, well-adjusted and happy person I am today because I had her as a shining example of what it means to be a woman. She did that all by herself." -- Trisha Bartle, blogger at Makeup Files
7. She respects my personal choices.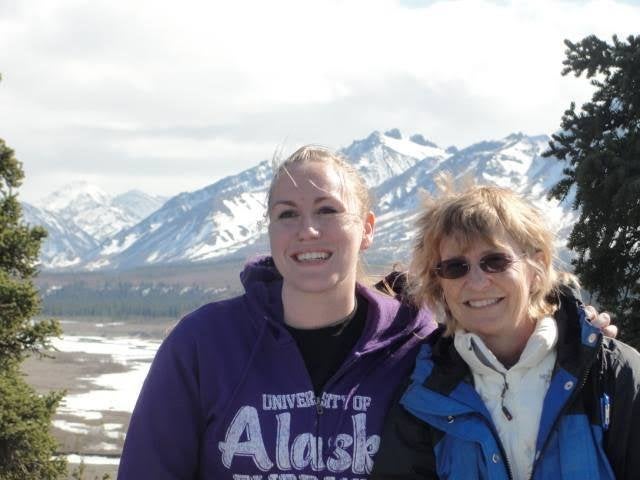 "Almost a decade ago I began talking to my family about the fact that I had decided that I do not want to have children. Rather than repeating the remarks everyone else did about how I would change my mind some day, my mom just asked me if I was happy with my choice and if so, she would be happy for me, too. For several years, while most of my family tried to convince me to change my mind, she accepted that I was making the best decision for me. When I shared my frustration at doctors not being willing to respect my desire to be sterilized she began researching options to help me. Last summer, she was the first person I called when I scheduled my sterilization surgery and she offered to fly from California to Alaska to stay with me when I had it done. I cannot thank her enough for not only supporting me, but respecting my choices as well." -- Maegan Ellicott
8. She was never too proud to use her experience as a lesson.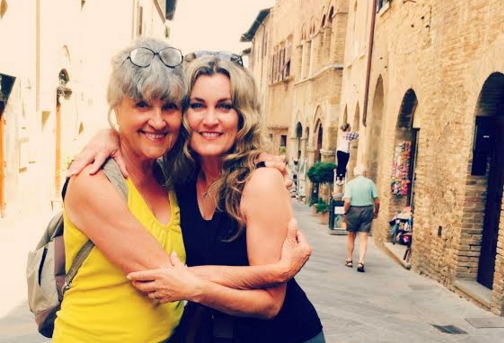 "At 22, I fell in love with a taken man. He wasn't married, but he was taken and maintained a self-protective distance from my yearning, puppy-dog eyes. Over the phone I wailed my inconsolable laments upon my mother's ears. Who could understand better than she? A woman of volatile passions, thrice married and in the midst of number four? I'm not sure what I expected, but it certainly wasn't what I got.
'Shannon,' she interrupted, with uncharacteristic, steely sobriety, 'Please, please don't make your life about men, the way that I made mine.'
I crash landed to earth. My mom's wish that I escape the entanglements she endured and her humble confession -- to a child who often blamed her for everything wrong in her life -- was beyond generous. A good mom wants her child's outcome to be better than her own. My mom gave that to me in one vulnerable, self-revelatory moment. And it changed my life." -- Shannon Bradley-Colleary, author of Married Sex: Fact and Fiction
9. She was the definition of #careergoals.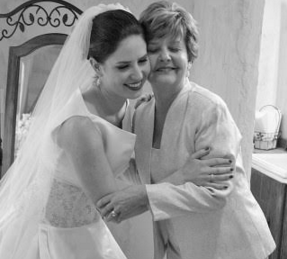 "My mom had probably been teaching for close to 30 years when I became a teacher myself. She gave me so much support during that overwhelming first year. All those years of seeing the kind of teacher my mom was rubbed off on me and helped shape my teaching philosophy. She gave so much of herself to her students, even spending a summer teaching herself Braille when she learned she would have a blind student in her class the following year. So many of my instincts as a teacher came from my mom's dedication to and love for her own students. I'm grateful." -- Leslie Gaar, blogger at Pails And Fires
10. She taught me to be independent even within a marriage.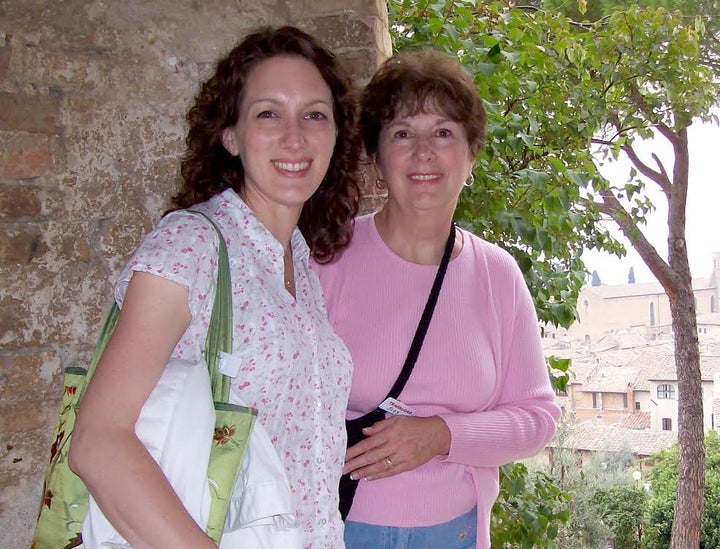 "I am so grateful that my mom taught me the importance of being an independent woman, even within a marriage. (She remarried later.) Growing up, she always told me to go to college and establish my career path so no matter what happened in life, I would have a strong foundation to support myself. By watching her, I learned that every woman should know how to make her own money, manage her own finances and mow her own lawn. She was, and is, the best role model I could ask for." -- Susanne Kern, blogger at The Dusty Parachute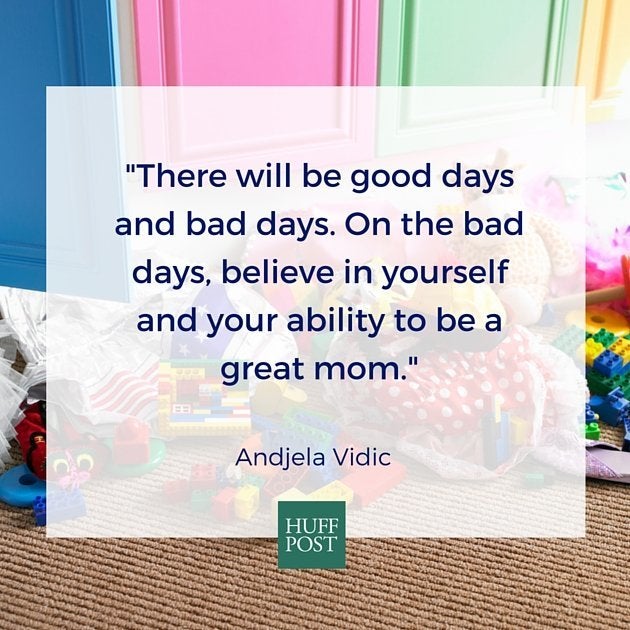 Moms Share Their Best Parenting Advice