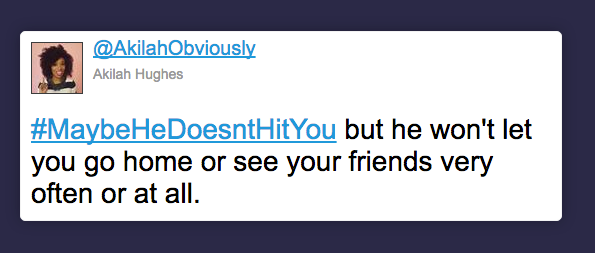 Intimate partner abuse comes in many forms and is not strictly limited to physical violence. A new Twitter hashtag is driving this point home in a powerful way.
It is important to note that domestic violence does not always manifest as physical abuse. Emotional and psychological abuse can often be just as extreme as physical violence. Lack of physical violence does not mean the abuser is any less dangerous to the victim, nor does it mean the victim is any less trapped by the abuse.
Earlier this month, writer and artist Zahira Kelly used Twitter to publicly share her experience -- and the experience of other women in her life -- with emotional abuse. She used the hashtag #MaybeHeDoesntHitYou.
"The initial tweets were about me and people close to me," Kelly told The Huffington Post. "Abuse culture is something most women experience, and at higher rates for women of color like me. But we get very little support for it and are rarely equipped to suss it out."
The tweet and its hashtag struck a major nerve, and it has since sparked a far-reaching discussion on Twitter -- hundreds of women have used the hashtag to share their own experiences and educate one another about the many ways abuse can manifest.
Here are some of the most powerful #MaybeHeDoesntHitYou tweets:
Need help? Call the National Coalition Against Domestic Violence for anonymous help at 1-800-799-7233 (SAFE).
Related
Before You Go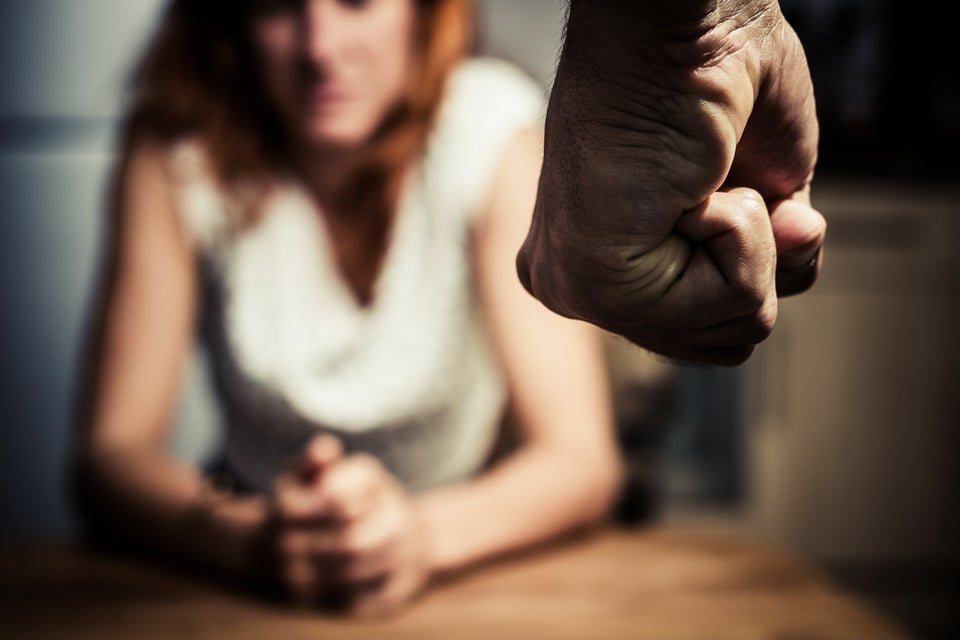 Shocking Domestic Violence Statistics
Popular in the Community