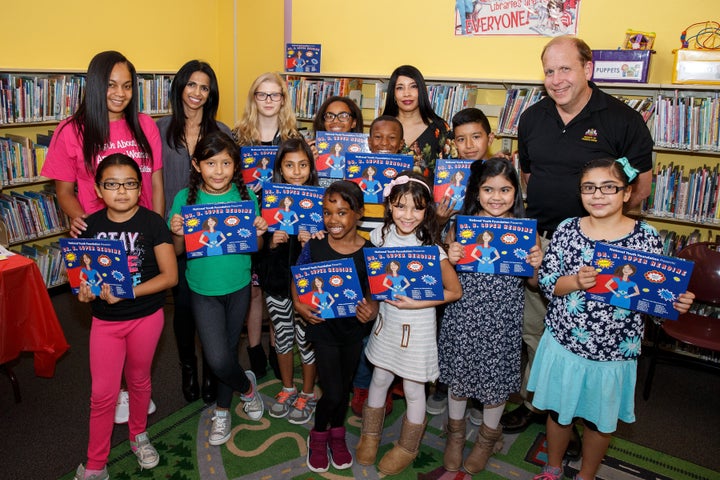 At a time when the news seems to be an endless cycle of stories about powerful men abusing women, one initiative is seeking to lift up stories of strong women by having kids write about them.
The National Youth Foundation, a small nonprofit that three Pennsylvania women started last March to improve literacy and educate children about social justice, organizes book-writing competitions for kids. Its first project was centered on tolerance, and the theme of its latest contest is "local heroines" ― which kids can interpret however they'd like.
Recent news about sexual harassment has made the theme feel all the more urgent, National Youth Foundation co-founder Sophia Hanson told HuffPost in November.
"This is a very difficult time to be raising daughters," said Hanson, who is the mother of two girls, ages 7 and 11. "I think what we're experiencing in our society is a fundamental disrespect for women ― you're not valued for your work, you're seen as an object. For the students writing these books, they're going to gain some respect for women."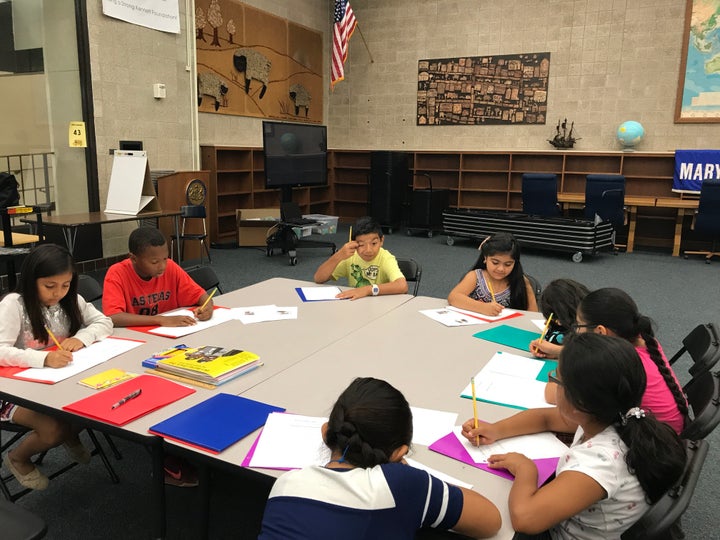 Hanson, along with co-founders Jamee Joppy and Carolyn Crawford, said the writing competition started last year, after Scholastic ended a national book-writing contest it had organized for 30 years. Hanson, who had volunteered to help kids in that contest and whose daughters had participated, saw its ending as "a huge void."
The women run the grassroots nonprofit on a volunteer basis, relying on donations from individuals and some business sponsorships.
"We promote diversity and equality through children's literacy," Hanson said. "We're letting the kids tell the stories on how to make the world more tolerant. It lets kids know they can take action."
"We're letting the kids tell the stories on how to make the world more tolerant."
Hanson and her co-founders said they decided to focus on female leaders because they believe that not enough women are recognized for their achievements and contributions to society.
She recalled sending her daughters into the aisles of an Ivy League school's bookstore this year, asking them to find biographies on women. All they could find were books on Harriet Tubman and Queen Victoria.
"How can you aspire to be that if you've never seen it? You don't know it exists," Hanson said. "It's usually the same standard women that you read about ― but for men, you have much more. We need this to inspire the next generation."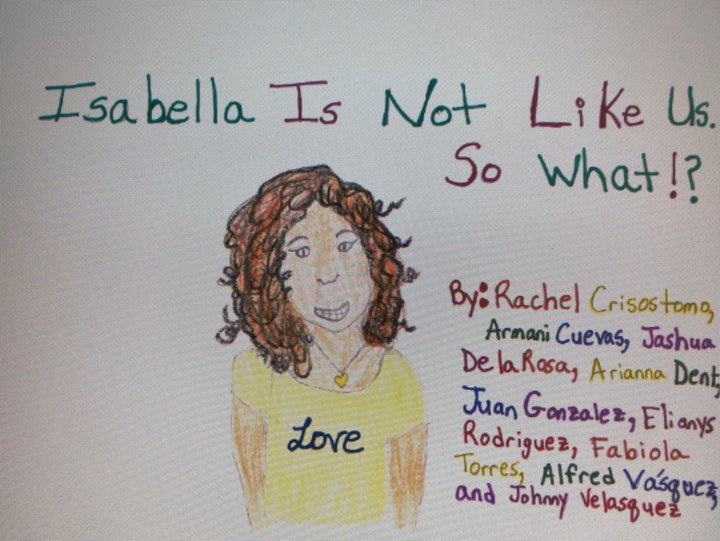 The theme of local heroines in particular has resonated with two educators whose students are participating in the new contest. Both said students often point to celebrities when asked to name remarkable women.
"This initiative is so important because strong girls need to be writing strong pieces about other strong women in our communities," said Maggie Unterseher, an elementary school librarian in Gillette, Wyoming.
Sandrien De Brujuin, an immigrant from the Netherlands, said simply joining the competition has been a major victory for her daughter, Carlijn.
Carlijn struggled to speak and read English when she came to the U.S. three years ago. Last fall, the fourth-grader had a sign taped to her door as she worked on the competition: "Writing a book, please do not come in!"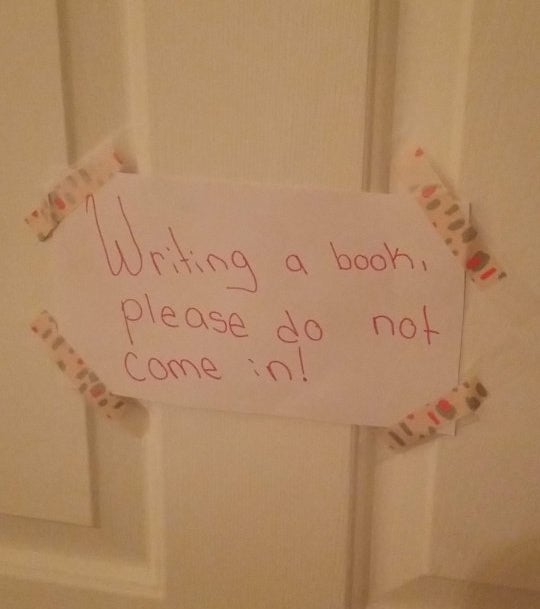 Kids entering the competition had until Jan. 4 to write and illustrate a 20- to 30-page book about a woman they admire. The winner, announced by March 26, will get $500 in prize money, and their book will get printed in hard copy and donated to libraries and schools across the country. By December, several dozen kids across the country had planned to submit their work, and libraries and schools in at least 10 states had agreed to feature the winning book.
Before You Go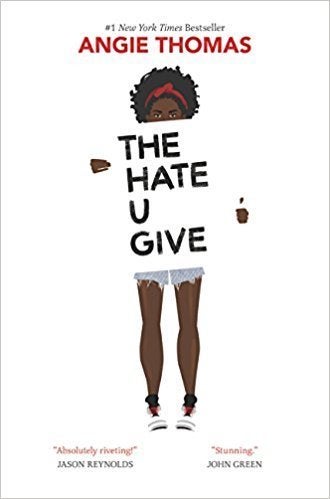 Gifts For Feminist Book Worms
Popular in the Community