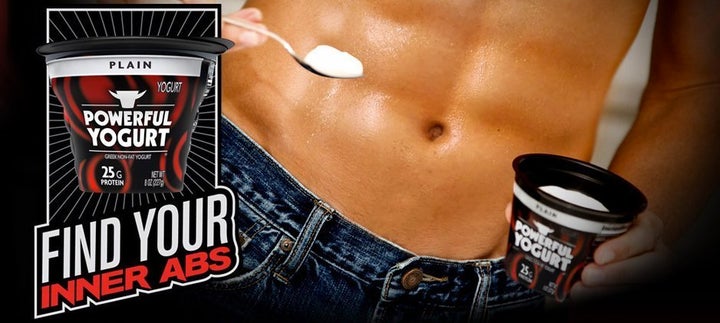 Men, are you worried yogurt is too girly a snack? Enter Powerful Yogurt, a high-protein, 0 percent fat Greek yogurt designed for and marketed at men.
The Powerful Yogurt website states: "In a niche typically dominated by female consumers, we decided to develop a new Greek yogurt specifically suited to address the unique health and nutrition needs of the most neglected consumers in the category: men." The brand's tagline -- "find your inner abs" -- and the advertisements showing tanned, chiseled male torsos carefully counter yogurt's "prissy" reputation.
But other than the branding, there is little different between this "brogurt" and other types of Greek yogurt. According to the Atlantic, Powerful Yogurt -- owned and manufactured by Powerful Men LLC -- has the same nutritional benefits as other, "feminine" Greek yogurts, with the added bonus of improving sperm quality. Madeleine Davies at Jezebel posted a screenshot from the Powerful Yogurt site claiming that there is mineral zinc found in their product, "which according to studies done at the University of Michigan can help male fertility." This information has since been removed from their website.
Even the flavoring is not especially "manly." Powerful Yogurt comes in apple cinnamon, blueberry acai, mango and strawberry -- staples of non-"powerful" yogurt brands for years and a far cry from the flavors featured in Conan's November 2012 spoof commercial for "Brozen Yogurt," a fro-yo shop offering nacho cheese-flavored yogurt and chicken wings as toppings.
It's not unusual for manufacturers to take a product successfully marketed to women and attempt to develop a male market for it it. Yankee Candle Company attempted it in 2012 with "Man Town" candles, the same year that MMUK Man came out with "manscara", and the Dr Pepper Snapple Group debuted Dr. Pepper Ten in 2011.
LOOK: More "Manly" Products And Advertising Campaigns
Related
Before You Go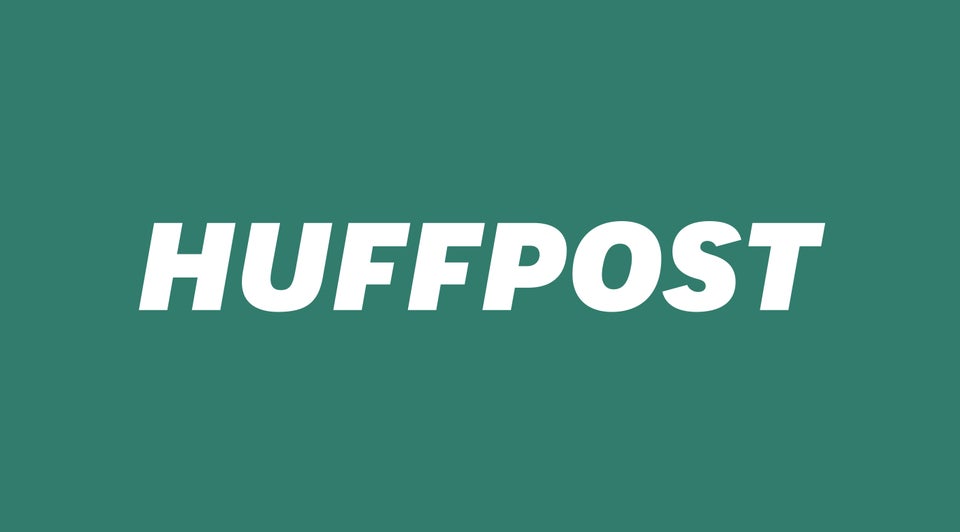 "Manly" Advertisements
Popular in the Community