Across the globe, people hear stories about the strife in developing countries, from socio-economic issues to health risks to the impacts of environmental and climate changes. In Africa, these issues are all deeply rooted in one daily function of survival: cooking.
Wood fire cooking in Africa is the source of major social, economic and environmental issues. Impoverished families must travel miles on foot to collect firewood and water, risking their personal safety whilst walking through dangerous and isolated areas. Meanwhile, smoke inhalation from cooking in confined spaces can cause major health issues for African mothers and children. In fact, indoor air pollution from cooking indoors results in more deaths throughout the developing world than any other factor, including malaria and HIV/AIDS.
One solution to the problem in Africa is heat-retention cooking. This method vastly reduces the amount of fuel needed for cooking staple foods. It is also proving to reduce the reliance on Africa's precious natural resources.
Back in 2008, I wanted to find a cleaner, safer and cost-saving solution that would benefit all families across the world, whether they are cooking over fires, on gas or electric stoves. The solution would need to save water by minimizing evaporation during the cooking process. It would need to reduce the carbon footprint. Finally, it would need to minimize deforestation and smoke inhalation deaths, while simultaneously creating jobs for men and women who need them the most.
So, I created the Wonderbag. For the inspiration, I recalled my grandmother cooking food with an age-old method. She would start cooking with a traditional fire to boil or cook and used padded cushions to retain the heat of the food and complete the cooking process. I started experimenting with heat-retention cooking and came up with a convenient, modernized model.
That's how I created a simple non-electric, portable slow cooker. After food has been brought to the boil, the food is placed in a Wonderbag where it continues cooking.
This small idea has developed into fully fledged social impact business with dual business models. Firstly, to support the people who live below the poverty line, we created the Wonderbag Foundation. Secondly, to enable people to empower themselves we manufacture an instrument of change that makes both financial and social sense.
Wonderbag has just launched in the United States. It offers Americans an innovative and simple method of cooking. More importantly, it allows cooks in the U.S. to spend more time with their families and less time over a stove.
Cooks can easily take their delicious meals to potlucks, dinner parties and sporting events. Busy family members who come home at different times can still eat a warm, wholesome meal. Flexibility for families in the U.S. and less time confined to their kitchens makes this a global cooking solution.
Wonderbag is also connecting sisters in America and Africa. For every Wonderbag purchased through Amazon.com in the U.S., one is donated to a family in need in Africa.
Wonderbag is an instrument for change. It's all about fostering a sense of global community and celebrating what unites us all - our love of cooking and of sharing a meal with those we love. The magic lies in the simple joy of opening a nutritious meal to be shared and enjoyed however, whenever. We're not about Wonderbags being sold, we're about Wonderbags being used to help ease the social, economic and environmental impacts whilst making cooking simpler, easier and more wholesome across the globe.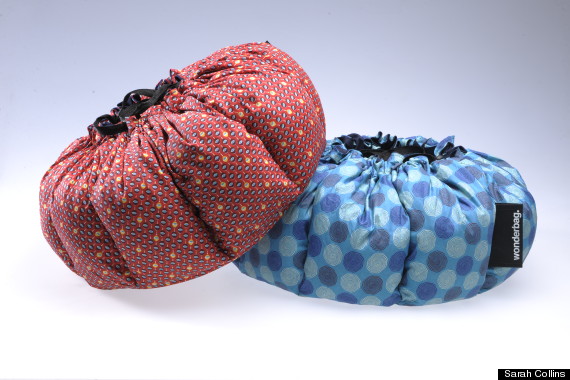 REAL LIFE. REAL NEWS. REAL VOICES.
Help us tell more of the stories that matter from voices that too often remain unheard.