Regardless of how happy a Father's Day Reverend Kevin Fast had, it was probably less memorable than the day before it.
That's because Fast, who is known as the "Powerlifting Pastor," spent his Saturday performing feats of strength usually reserved for superheroes or mythological figures, not Lutheran pastors from Cobourg, Ontario.
Perhaps most impressively, Fast lifted up 22 women standing on a platform using only his back. The combined total? Around 2,000 pounds.
The feat took place in his hometown of Cobourg and was meant to pay homage to 19th century strongman Louis Cyr, a hero of Fast's.
"Cyr did a similar stunt in his act," Fast, 48 told AOL Weird News before the feat. "I'm doing it out of curiosity because this is an ancient feat that's been done for hundreds of years."
To make things more compact, Fast used a custom-built platform that measured 8 feet by 3 feet. He said the key was starting slow with just a few women the first time and adding more gradually.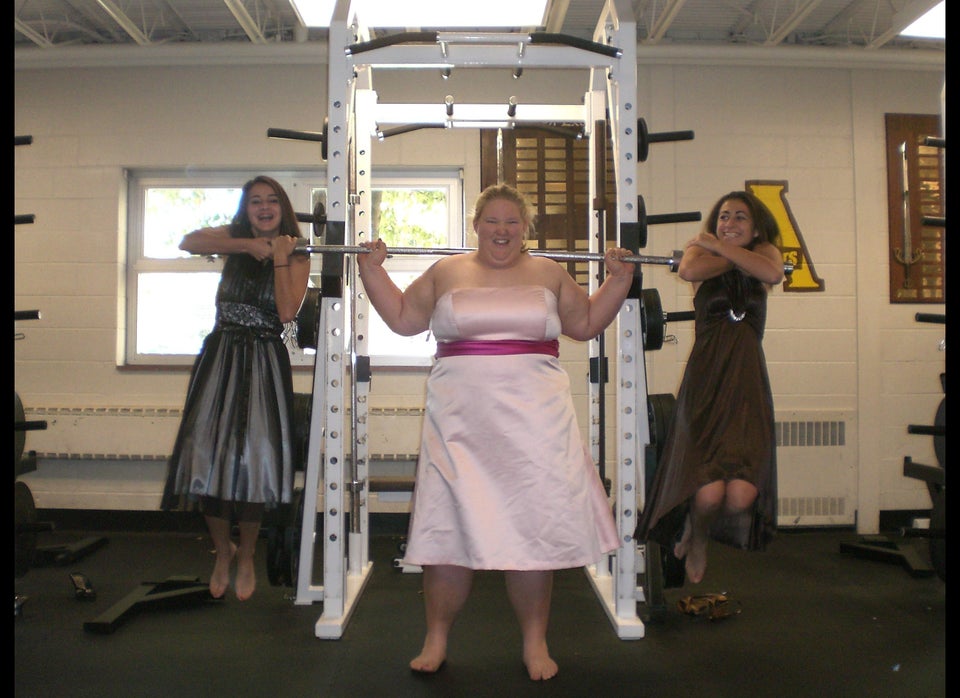 Amazing Feats
"The biggest challenge was balancing everything," Fast said. "They're not supposed to move, but they forget."
Feats like this are nothing new for Fast. Since Ripley's discovered him in 1999, he has arm-wrestled a fire truck, pulled an entire house, dragged tractor-trailers loaded with cars and pulled a C-17 military transport plane.
For some people, a one-ton weight-lifting attempt would be enough, but Fast and his son Jacob, 18, also set a Guinness World Record for heaviest vehicle pulled by two people by pulling two fire trucks weighing a total of 153,000 pounds.
The feat marked the first time the father and son teamed up, and, working together, they pulled the trucks 100 feet in 38 seconds.
As a result of lifting the women and pulling the firetrucks, Fast hoped to raise $60,000 for Habitat For Humanity.
Both feats were filmed and will be shown at Ripley's museums all over the world.
Related
Popular in the Community