 If you're afraid of heights, this toilet might have you feeling a little flush.
That's because it's suspended on a glass floor at the top of a 15-story elevator shaft, according to The Daily Mail. The bathroom is part of the PPDG Penthouse in Guadalajara, Mexico that architects Hernandez Silva Arquitectos say was designed with "concepts of transparency and the simplicity of materials" in mind.
It's not the only restroom in the world to offer unexpected views, however. A glass-enclosed toilet in Japan was recently named the world's largest because it's situated in the middle of a 2,000 square-foot garden. Architect Sou Fujimoto aimed to design a toilet for users "to enjoy this scenery and that feeling of release."
But if taking a dip rather than a dump while suspended stories up in the air sounds more appealing, plans for an apartment complex in Mumbai, India include balconies with swimming pools.
Check out the PPDG Penthouse in these photos below:
Before You Go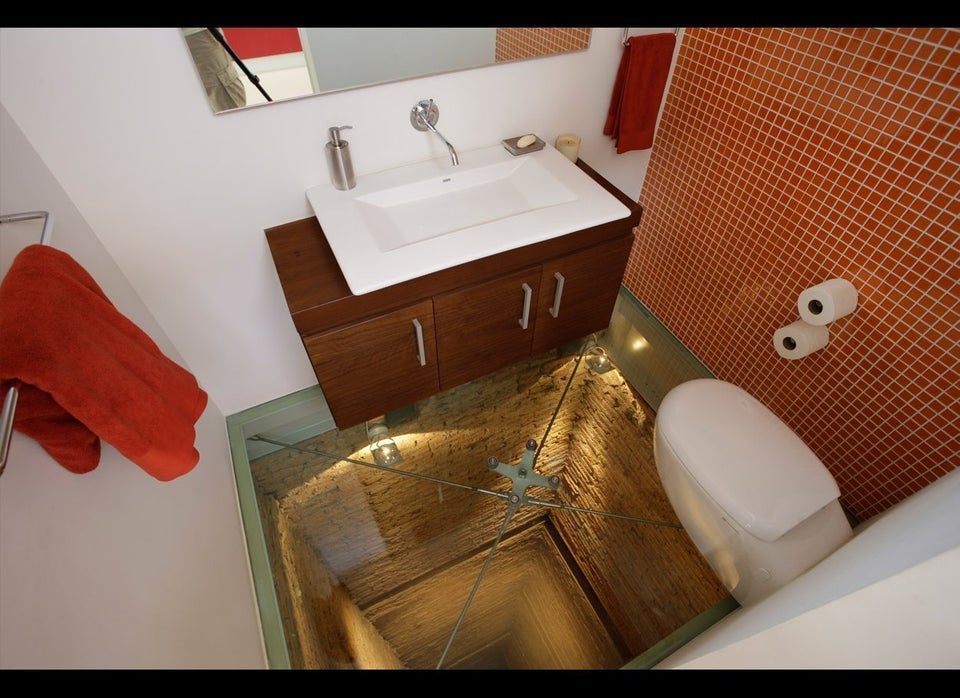 World's most terrifying bathroom