Up-and-coming designer Prabal Gurung spoke at FIT on Monday night and Style.com chatted with him before the event to ask him about his recent trip to Nepal, where he's from:
"The First Lady wearing one of my dresses was quite an event," he said. "You know, to me, it's just a dress, but when I went home I realized it was so much bigger than that. Being stopped on the street by people thanking me for being a positive representative of Nepal--it was overwhelming."
Michelle wore one of Garang's dresses to the Smithsonian on March 9 when she donated her inaugural gown to the museum.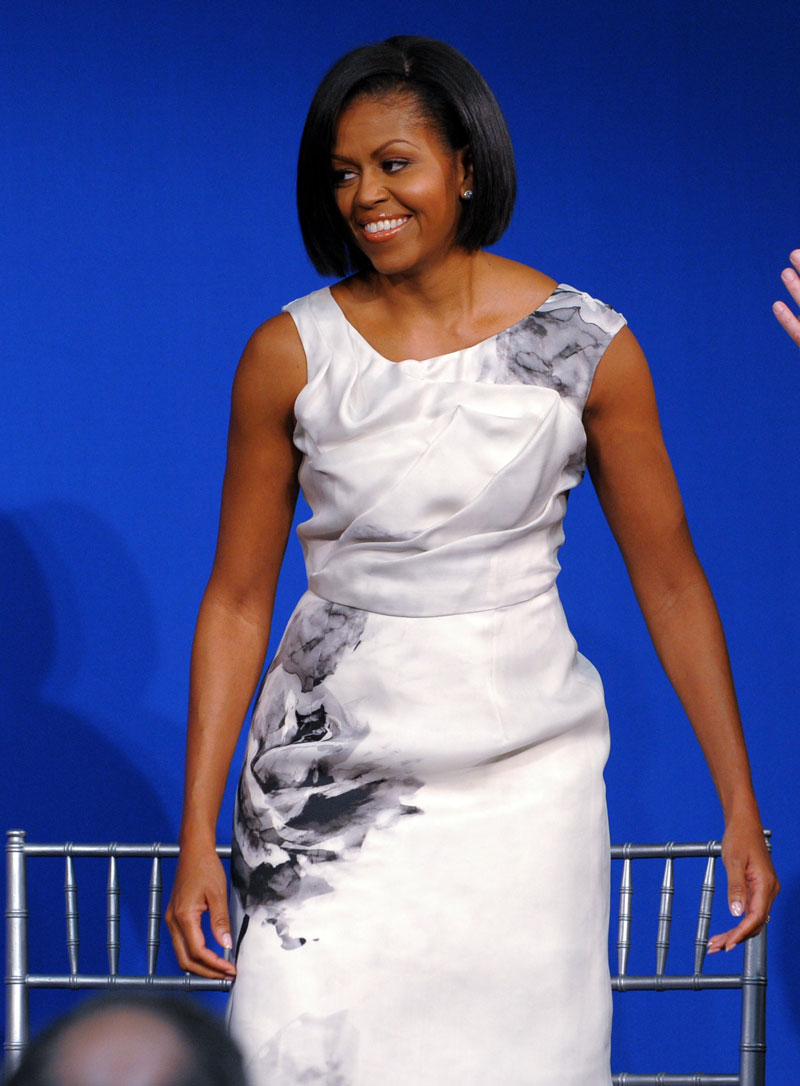 Gurung told the crowd that an episode of "The Oprah Winfrey Show" inspired him to apply to Parsons in New York and pursue his designing dream. From WWD:
"I was really fascinated by the way women dress," Gurung explained, adding he never dreamed Winfrey would end up wearing one of his designs on the cover of her magazine, O, The Oprah Magazine, years later (she wore a red Gurung gown on the December 2009 issue). "Quoting Oprah, it was my defining, full-circle moment," Gurung laughed.