A Columbia University professor was assaulted on Saturday night in what police say is being investigated as a hate crime.
According to a New York Police Department source, Dr. Prabhjot Singh, who is Sikh and wears a turban and a beard, was attacked at 8:15 p.m. while walking along 110th Street near Lenox Avenue in upper Manhattan. An unknown suspect or suspects shouted anti-Muslim statements, knocked the professor down and punched him numerous times in the face.
Dr. Singh joined HuffPost Live Monday morning to discuss Saturday's incident, telling hosts Marc Lamont Hill and Alyona Minkovski that he's "remarkably okay" following Saturday's attack. Dr. Singh said he saw an oral surgeon over the weekend to have his jaw wired, and recounted details of Saturday night's attack.
"I saw young men on bikes. I heard, 'Get him!' and 'Osama' and 'terrorist,' not all at the same time," he said. "I felt somebody grab my beard and hit my chin while on a bike. I started running in the direction away from where all the bikes were mobilizing, and then was punched while running. Eventually they surrounded me, and [I] was hit to the ground with punches to the face and torso."
Dr. Singh is a practicing doctor in East Harlem as well as an assistant professor of International and Public Affairs at Columbia University. He and Simran Jeet Singh wrote about the importance of gathering more information on hate crimes against Sikhs in an op-ed in the New York Times last year:
The government must begin tracking and counting anti-Sikh hate crimes, just as it must continue to vigorously combat bias and discrimination against all Americans, including Muslims.
Dr. Singh said that the incident is a reminder that we need to have a "national conversation" about what it means to be American.
"Ultimately, to simply punish the individuals who've acted out on hate crimes is insufficient," he told HuffPost Live. "More broadly, we need to have a real national conversation around who looks American, what does it mean to be American."
You can watch a TED talk by Dr. Singh below:
This post has been updated to incorporate Dr. Singh's interview with HuffPost Live.
Related
Before You Go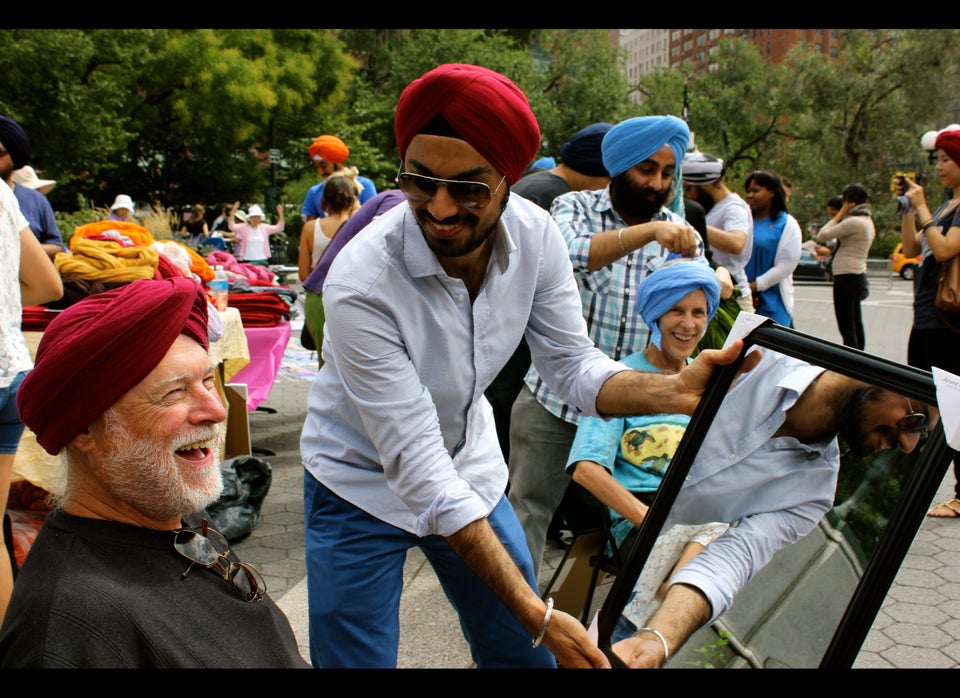 Sikhs Host 'Turban Day' in New York City
Popular in the Community