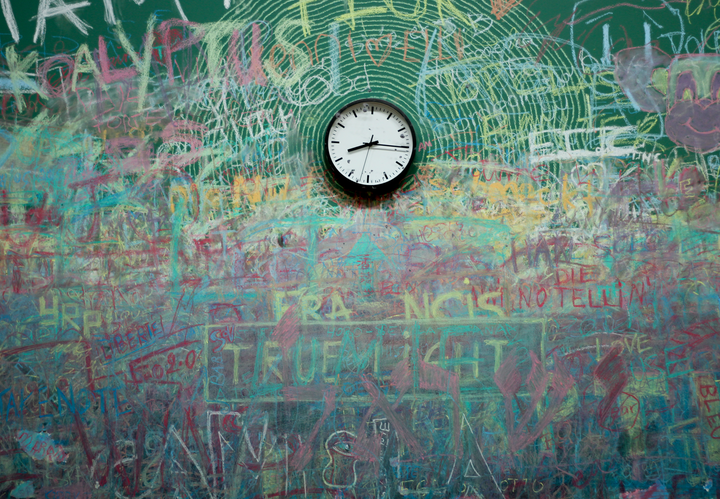 After speaking on Columbia's Life After the MFA panel earlier this year, I connected with a student who was on the cusp of completing her MFA in Creative Writing. She had just a few months left to go and was curious to hear what it's like to write for brands.
Our conversation stemmed from the fact that many MFA programs fall short in teaching their students about the practical application of writing in business settings. While I'm lucky that my my MFA program at Chatham University encouraged independent studies and internships with publishers of all types, the lion's share of MFA in Creative Writing graduates are pointed down two career paths: academia or book publishing.
I describe myself mainly as a thought leadership ghostwriter and brand journalist, though there are a million labels for what I do in terms of producing "brand-centric" content. Sometimes I wear the hat of blog editor while other times I'm strictly focused on ideating and writing/editing thought leadership articles for C-suite executives.
Before I shell out this first piece of career advice to MFA in Creative Writing graduates, I want to note that if your career goal is to be an editor of a print magazine or a novelist/poet by trade (full time), this article isn't for you. This advice is for writers in the first 10 years of their professional careers who want to know how to market themselves as they seek writing and content roles in startup or corporate settings.
Tip: Learn how to interview people like a journalist.
Creative writing students write differently than journalism students, and, yes, journalism is a completely different kind of craft. But if you can master the art of interviewing, you'll attract the attention of creative, content strategy and public relations/communications teams, the last of which are always in need of strong writers and editors who can take a C-suite executive's thoughts and turn them into publishable articles.
Nearly eight years ago, I interviewed former Poet Laureate Robert Hass for my graduate school's literary journal, The Fourth River. A Berkeley professor and someone who emanates progressive California, Bob was my first taste of the SF Bay Area, where I now live and work.
I recorded the interview on a mini tape recorder, before Voice Memos were a thing. We talked about whales, poetry, and nature's way of sending us signs. A little nervous, yet excited to share my own thoughts on these topics, I tested the waters and mentioned something about meaningful coincidences, (a.k.a. synchronicities). It turned into a wonderful, easy conversation that I'll never forget. Bob welcomed my snippets of commentary between his responses. There was a healthy give and take.
While it's best to keep the focus of an interview on the interviewee, the best interviews often stem from emotive human conversations that get at the core of what a person thinks and feels.
Supporting busy executives with writing and editing support
The business world is full of senior executives (CEOs, CMOs, VPs of all types) who have brilliant things to say but seldomly the bandwidth to write and edit articles on their own. They need the help of writers or content strategists who can help lead the way and hold them accountable for their writing goals.
You don't need to know every subject matter intimately to be able to ask great questions, so start with the basics. For instance, let's pretend you're interviewing a VP of people, or head of HR, to help them write a piece about your company's flexible work hours.
You'd begin by asking for a copy of the policy so you can study it in advance of the interview and maybe you'd research a few other companies with similar policies so you can bring those facts to the table. You would then formulate your list of questions.
Hitting your who, what, where, when, why, and how
Here's a list of interview questions I'd start with if conducting this hypothetical interview.
Fifteen years ago, the concept of flexible work hours at a company of our size would have been laughable. How has technology enabled us to work in a more agile way?
What should employees be aware of when exercising flexible work hours? Are there any limitations, or is anyone exempt from the policy?
Do you believe this policy will help increase productivity?
What's a real-life example of how to exercise the policy?
When does the policy officially kick into gear?
You would then take those answers back to the drawing board and turn them into a 500-1,000 word article, word count varying depending on where the piece will be published. The article could be used:
By an internal communications team to help explain the flexible work hour policy to new employees during onboarding.
On a brand-owned blog property so a talent acquisition team could use it as a tool to help corral job candidates.
By a PR/communications team looking to pitch a thought leadership article to a publication like Huffington Post (of course), Fast Company, or Forbes.
Practicing the art of the interview with StoryCorps
Practice interviewing using an app like StoryCorps or faux-interview a friend or colleague. Then, try your hand at writing an article based off of the interview. Having either of those examples when you start your post-MFA job hunt will help you show how your creative writing skills translate to a business setting.