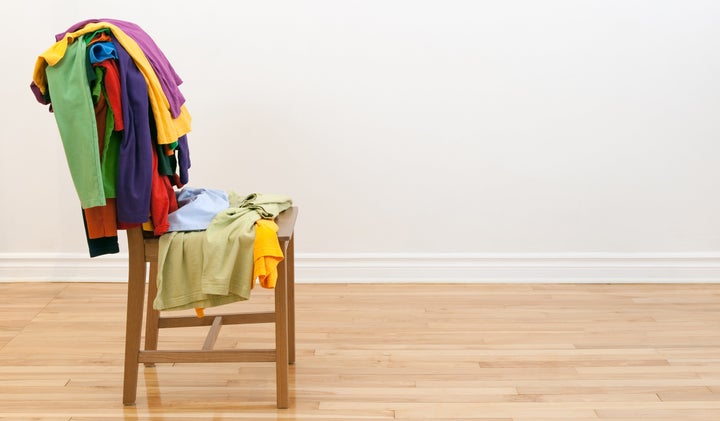 Even the most organized folks among us have a dirty secret. It's called The Chair.
It's the catch-all collection pile for those half-clean, half-dirty clothes you wore out for Saturday night drinks, or while running your Sunday morning errands. Those yoga pants you like to change into when you're home from work? Yep, they're there, too.
Clothes that are too dirty to hang up or fold away, but are too clean to toss directly into the laundry hamper inevitably get piled onto The Chair. What you're left with at the end of every week is a teetering, cluttered stack of semi-folded, half-dirty clothes that don't have a home beyond the chairdrobe.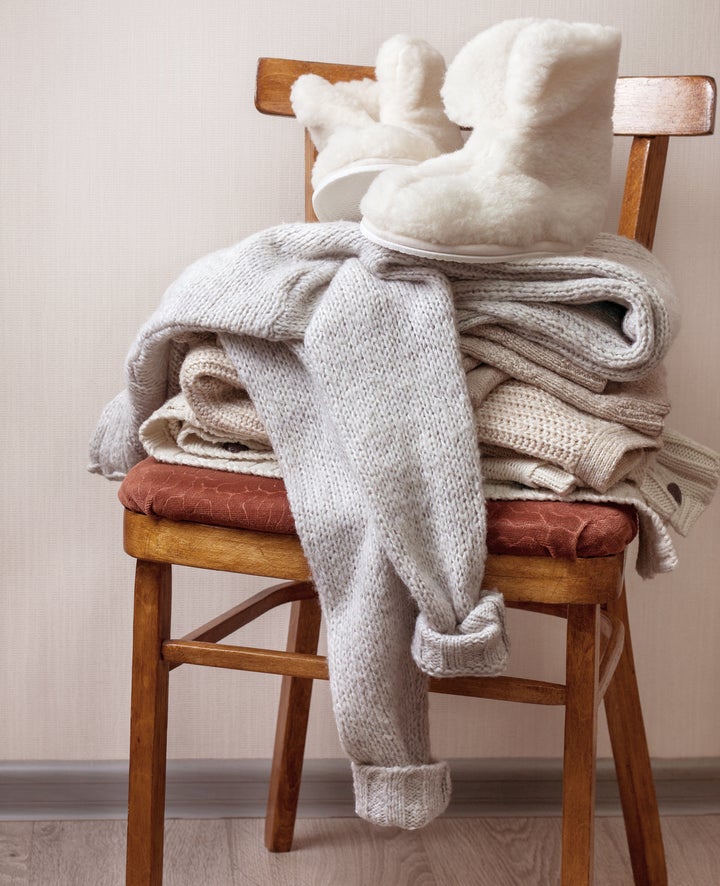 Instead of tossing my pajamas over the back of my chair each morning, I hang them on this closet organizer, which I've hooked on the inside of one of my closet doors. The same goes for my bulky sweaters, skirts and tights that don't need a wash after each wear. Even those dark-denim jeans that shouldn't be washed frequently get hooked on it.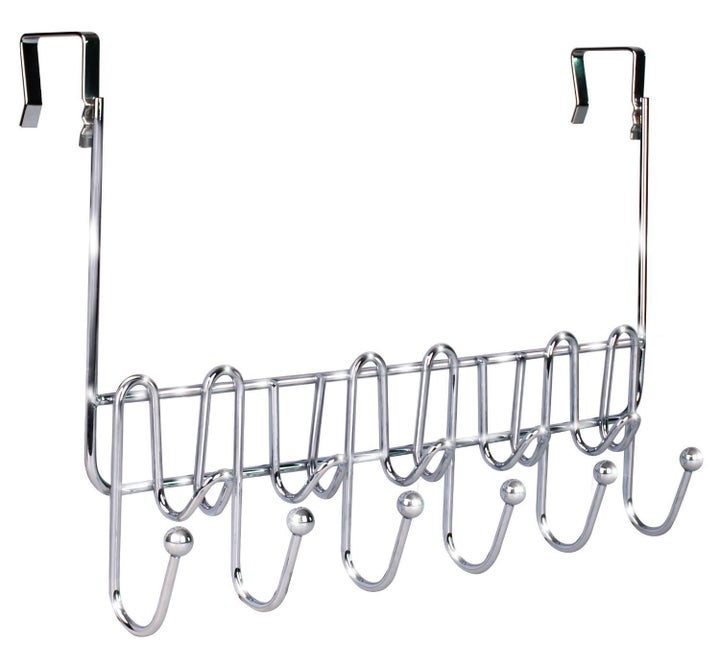 If you wear belts and scarves, this organizer is also great (and perhaps originally designed) for storing accessories. I even use it for wardrobe planning. The night before, I hang out my clothes for the next day. In the morning, when I'm on autopilot, I just grab them and go.
HuffPost may receive a share from purchases made via links on this page.