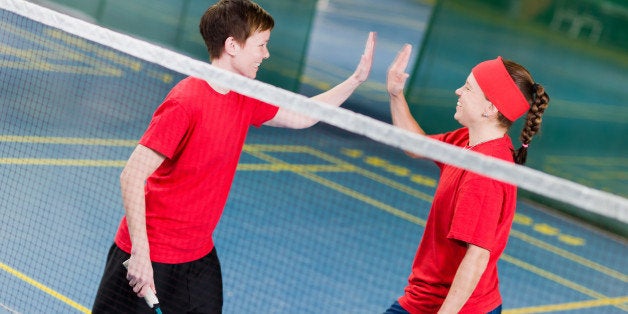 Pairs make for better practicing, a new study suggests.
Researchers from the UK and Japan found that people performed better on a computer task that required use of a joystick device when they practiced the task by working with a partner, versus working on their own.
An interesting twist: Most people in the study didn't even realize they were working with a partner.
The partner was hidden from view, but the partner's joystick device was connected with a virtual elastic band to the other person's joystick device, so that the partner's touch gave cues to the other person that then affected performance.
"They say it takes two to tango and it seems that for physical tasks, practicing with a partner really does improve performance," study researcher Dr. Etienne Burdet, of the Department of Bioengineering at Imperial College London, said in a statement. "Our study is helping us to understand how touch plays a vital and very subtle role in helping people to transmit information to one another. This was the case in our study even when people couldn't see their partner or feel their partner's skin."
The study, published in the journal Scientific Reports, included 68 people. The results also showed that regardless of how the partner performed, simply being physically connected to another person improved that person's performance on the task. However, practice led to the greatest improvements in performance when both partners were around the same level.