Prada went back to basics for its latest accessory.
The fashion house is now selling a "paperclip-shaped" money clip online at Barneys New York. The $185 accessory is made of sterling silver with the word "Prada" etched into it. It's almost as bad as Nordstrom selling jeans with fake mud splattered on them.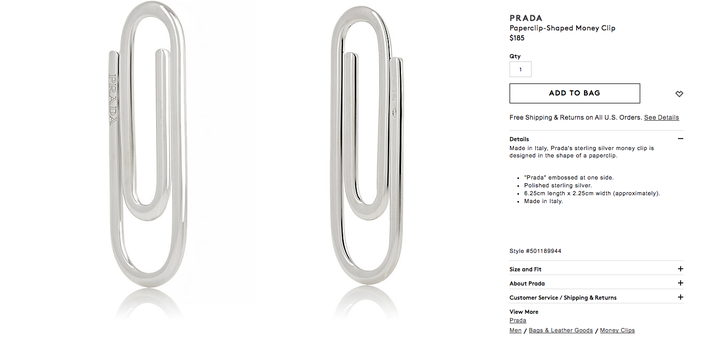 Twitter users were really confused about the clip. Someone thought it was inspired by Microsoft Word:
Others were just here for the jokes:
If you've always wanted a paperclip-shaped money clip but can't quite afford the Prada version, Barneys is offering two versions of the sterling silver money clip for only $150.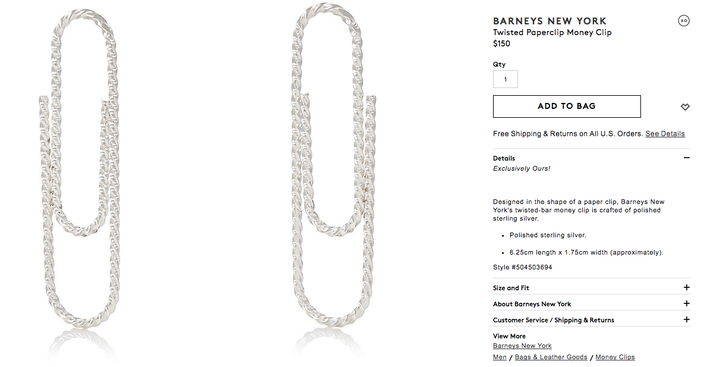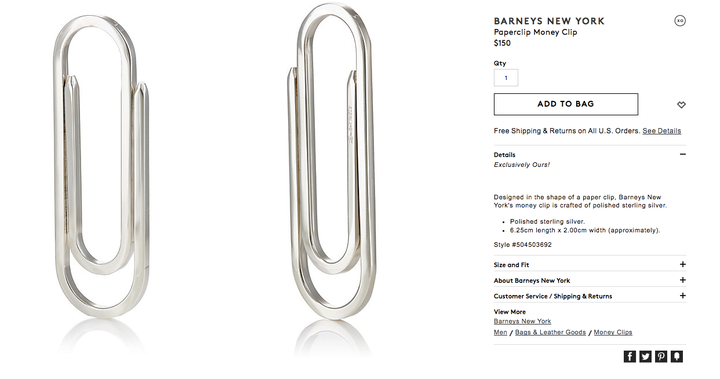 The HuffPost Lifestyle newsletter will make you happier and healthier, one email at a time. Sign up here.