Miuccia Prada is known for her bright colors and retro prints and both are out in full force in Prada's latest ads.
The Spring/Summer 2012 campaign, just one of the many to drop in the past few days (Givenchy, Versace, Donna Karan), features a slew of brightly clad models photographed against a vivid blue sky by Steven Meisel.
The girls, including Elise Crombez and Natasha Poly, are strewn around a vintage-looking gas station, posing against hot rod cars and lacquered gas pumps exuding a '50s vibe -- sans pants (that's more of a 2011 thing, but we'll let it slide).
Check out the Prada spots below -- don't they make you want to do the hand jive, hop in a hot rod and head on over to the drive-in?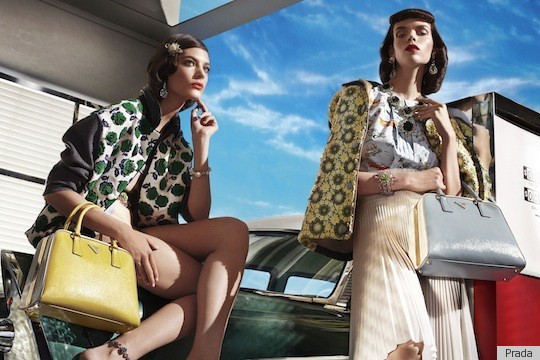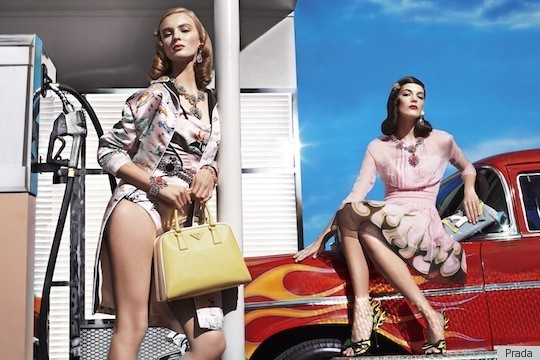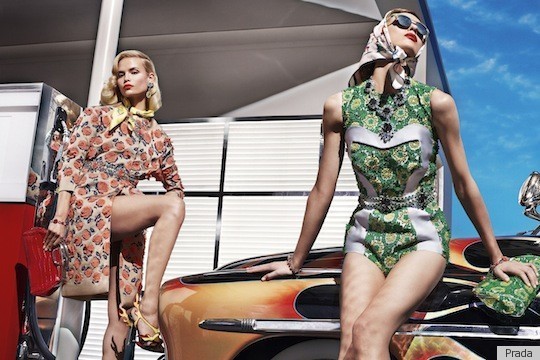 Popular in the Community