Classical melodies seem to waft out of every open window in Prague, not to mention its many concert halls. For a city of only 1.2 million people, Prague has an overwhelming number of venues for opera, ballet, orchestra and chamber music.
The city is home to three opera houses, the oldest of which, the Estate Theater, was built in the 1770s and hosted the premiere of Mozart's Don Giovanni. Orchestral concerts are held at the Dvořák Hall and the Smetana Hall, venues named after the Czech Republic's two most famous composers -- Bedřich Smetana and a violist in his orchestra, Antonín Dvořák.
On a recent trip to Prague, I attended a Czech Philharmonic Orchestra performance of Beethoven's fourth and eighth symphonies at Dvořák Hall. When the orchestra reached the first forte, the auditorium burst with sound, stunning me. I racked my brain for a memory of a concert hall with such fantastic acoustics. My many visits to Alice Tully, Carnegie Hall and Avery Fischer in New York and the Salle Pleyel and the L'Opéra Bastille in Paris had not produced such a reaction on my part.
The legato sections were so rich that I felt that if I reached out into the air in front of me, I could taste the sound. The more the orchestra played, the hungrier I became.
After the fourth symphony, the smiling conductor -- a sprightly Japanese man named Ken-Ichiro Kobayashi -- shook hands with every member of the first violin section as he walked off stage, not a common practice. The musicians seemed genuinely happy as well, tapping their bows on their stands in applause.
During the intermission, I spoke to the principal bass player, Jifi Hudec, about the popularity of classical music in Prague. "I am surrounded by young people who are interested in classical music. At our concerts, sometimes the audiences are half young people, which is surprising," he told me.
The city is overflowing with music. There are six to eight classical concerts for visitors each day, held in Prague's many churches and palaces. Flyers for these concerts are handed out on the street, and the programs are crowd pleasers - Mozart's Requiem, Vivaldi's Four Seasons, Beethoven's Fifth Symphony. You can buy tickets five minutes before the shows begin, and you don't have to dress up, making these performances a casual way to relax after a long day of touring the city. Tickets cost between 100 and 400 Czech Koruna (CZK) (about $20-$50).
Tickets for fancier concerts are also relatively affordable for tourists. Opera tickets for top-price seats range from 1,000 to 1,300 CZK (about $50-$66) making opera more accessible in Prague than in most cities in Europe. Tickets for orchestral concerts range from 220 to 600 CZK, (about $11-$30).
The concert venues are busiest during Prague Spring, the city's annual international music festival. The festival begins each year on May 12 on the anniversary of Smetana's death, with a procession from his grave to his concert hall, where a performance of his "My Country" is given. For two weeks, there are four to six concerts a day. The festival finishes on June 2 with a performance of Beethoven's Ode to Joy.
But don't worry about ordering concert tickets in advance. Prague has concert venues like New York City has Starbucks -- on every other corner and ready to welcome you.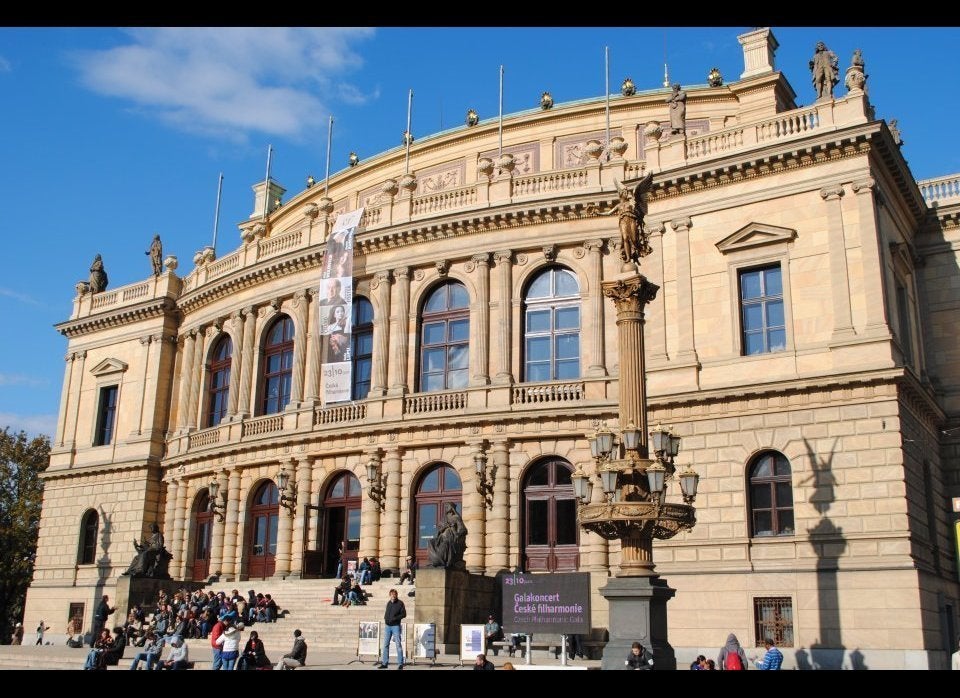 The Musical Side Of Prague
Related