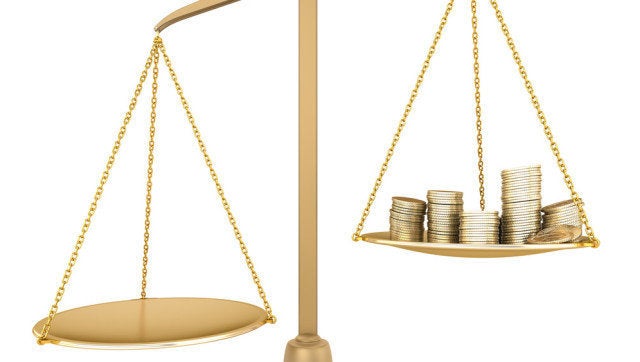 Lately there has been much talk about silly electives in law school. Like much of the angry discussion of legal education, this conversation confuses the issues. The risk is that we will mistake the obscure for the impractical. To the contrary, so much of what lawyers must understand to be successful in representing actual clients with real problems, requires that they acquire technical expertise.
Let me be clear. I agree wholeheartedly that legal education, and legal educators, must be meaningfully engaged with the bench and the bar, to say nothing of the general public. My point is that a legal education with the greatest value to the student and society is a legal education that continually adapts to our world and that turns out a graduate who likewise is constantly adaptable.
What once might have seemed marginal has become mainstream. Health law was arcane, but that was the field of the most important case the Supreme Court decided last term. When the first Internet law courses were offered only a few years ago, people scoffed at them. Yet as quickly as technology progresses, the supposedly fanciful topic has become complex enough to deserve sub-specialties such as privacy.
Chinese Law, Japanese Law, Korean Law until recently would have been listed in only a few catalogs and would have attracted sparse attendance. Now there are not enough Americans studying these subjects, especially compared with the number of Asians who could be called expert in Anglo-American common law.
Entire practices come into existence, because a professor gives a name to a casebook. By doing so, the teacher brings together various pieces of law that looked as if they were separate, but which through an original organization are unified. Elder law, consisting of components each more obscure than the next, is about as practical as could be. Any law student who plans eventually to move back to her hometown to set up shop should sign up for elder law; she will not lack for work.
Other subjects are esoteric only to non-lawyers. A senior colleague of mine was lamenting that his insurance law class was not full. He thought it likely that students didn't see it as "sexy." Insurance, or even the lack of it, is a part of all litigation. Although it could be called subsidiary, a student who learns its intricacies is able to distinguish herself.
The profound change that is occurring is the demand for interdisciplinary, strategic thinking. A lawyer must understand law of course: their primary skill sets are concerned with the interpretation of precedent of prior cases from time immemorial as well as the array of statutes and regulations that make up the modern state. The ability to perform legal reasoning is necessary, but it is not by itself sufficient. The law student who develops only their strengths in analysis of doctrine will not lead the profession.
The obvious example is the lawyer who also boasts a STEM background, meaning science, technology, engineering, and math. Even with a glut of lawyers on the market, there are not enough people who blend training in law with training in STEM disciplines. They are sought after for more than the intellectual property disputes that dominate headlines. The formulation of public policies ought to be guided by real knowledge of law and science, not assumptions about both that are demonstrably wrong.
All of this is also true in regular day-to-day practice. The lawyer who succeeds as a solo practitioner is a lawyer who understands business. In addition to being able to cross-examine a witness and draft a will, a new graduate of law school should be able to, at a minimum, read a balance sheet. Even if their aspiration is to be a civil rights trial lawyer, they will not advance their cause if they cannot determine whether a venture is making money or losing it. After all, they themselves are in business -- whether in their own firm or as a member of a larger enterprise.
Even those classes with the ampersand serve a social good, the "Law &" elective that is subjected to regular ridicule. For instance, the single school of thought that arguably has dominated academic discourse in the past generation, whether one agrees or disagrees with its tenets, is law and economics. Its descriptive insight is that much of law is explained by economics, and its normative claim is that all of law should serve economics. A lawyer cannot be called well-educated in our era if she isn't aware of the core concepts of law and economics, especially if she wishes to oppose them.
A member of the bar appearing before the Supreme Court would be ready only if she had better than a modicum of background in legal history. Justice Antonin Scalia is the most forceful proponent of an "originalist" interpretation of the Constitution. If he is to be believed, and appealed to, an advocate should research history. And if the project is to be honest, rather than an amateur effort to grab whatever bit of the past serves a purpose in the present, perhaps the student who aspires to be that advocate could benefit from a seminar in history.
The framing of the first-year curriculum defines what counts as the "basics" and as a corollary what may be dismissed as the unnecessary. The first-year curriculum, however, has been constructed upon the parsing of appellate decisions. The case method is venerable. It has virtues.
Among them is not correspondence to the realities of what lawyers do. Almost all lawyers do something other than appear in court. Of the lawyers who do appear in court on a regular basis, almost none of them do so at the appellate level. A legal education that prepared students well is a legal education that, to a non-lawyer (and, more precisely, to a non-appellate lawyer) looks little like what non-lawyers (or appellate lawyers) do.
Legal education must be reformed. But in order to take on the challenge, it is necessary to identify the issues in accurate terms.
Popular in the Community