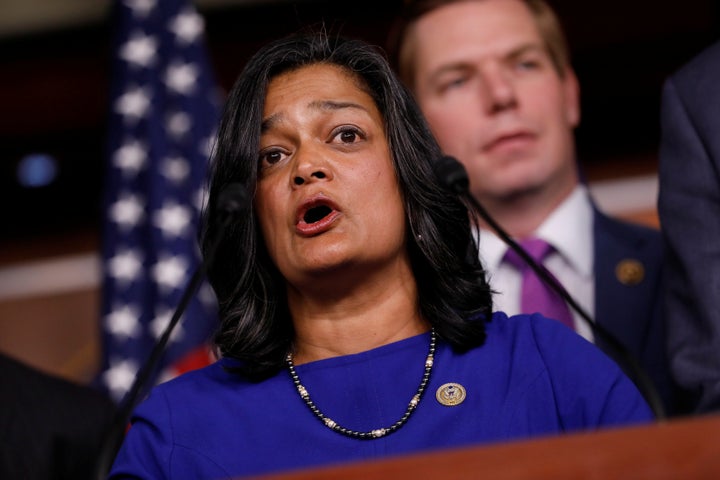 Rep. Pramila Jayapal (D-Wash.) is founding a political action committee to contribute money to congressional candidates who support single-payer health care, commonly known as Medicare for all.
"The goal is really to lift up and support candidates who are excited about and supporting the idea of Medicare for all," Jayapal, a first-term former activist, told HuffPost in an interview. "It's really that simple."
Medicare for all, which would provide health insurance to all Americans through one federal program, was considered a left-wing pipe dream as recently as three years ago.
Jayapal, who has become an outspoken progressive voice representing Washington's 7th Congressional District, noted that 20 percent of the candidates on the Democratic Congressional Campaign Committee's "Red to Blue" list of competitive House races support Medicare for all. Creating an engine for small-dollar financial contributions to buoy candidates who get behind Medicare for all is a natural next step, according to Jayapal.
"We're excited to launch this PAC to capture that momentum and push, educate and support candidates who are also excited about Medicare for all," she said.
Given the looming November midterm elections, Jayapal said she expects the PAC to play a modest role, but plans for it to have a more significant influence in the 2020 elections.
The PAC will endorse and raise money for congressional candidates who embrace Medicare for all and make clear that they are not merely using the term to refer to a more modest policy like lowering Medicare's eligibility age or creating a Medicare opt-in.
"The only criteria that we have is: are they legitimately for that or do they undercut it in the next sentence and say, 'And the way to get there is through a Medicare buy-in,' which doesn't really get at the idea that we're transforming the whole system?" Jayapal said.
By merely applying these criteria, however, the Medicare for All PAC distinguishes itself from other Democratic PACs willing to use Medicare for all as a fundraising tool, but not limit its contributions to lawmakers and candidates who back the policy. For example, as HuffPost reported in September 2017, the Congressional Hispanic Caucus' Bold PAC routinely sent fundraising emails appealing for help passing Medicare for all, despite the fact that just half the caucus members were on record supporting the policy.
"People are cautious about this sometimes because they don't have all the information," Jayapal said. "And I really hope that the PAC serves not only as a source of financial support, but that we can help candidates to feel comfortable talking about the issue."
Democrats are heavily favored to take back control of the House in November, and jockeying is already underway over the ideology and policy priorities that will shape a Democratic majority's agenda.
Massachusetts Rep. Seth Moulton's Serve America Victory Fund has routed hundreds of thousands of dollars, much of it from wealthy corporate executives, to moderate Democratic candidates with military or civil service backgrounds. Moulton is also one of a growing number of members and candidates who oppose House Democratic Leader Nancy Pelosi (D-Calif.) for House speaker.
Asked whether she hoped to build a countervailing source of financial power within the party's caucus, Jayapal said, "I do think it will help to build the power" for Medicare for all and ideas like it.
On Thursday, Cynthia Nixon, an actress and education activist, takes on New York Gov. Andrew Cuomo (D) for the gubernatorial nomination in New York's Democratic primary. Nixon is running on enacting state-level single-payer health care, while Cuomo is not.
Jayapal declined to endorse in the race, where Cuomo is widely expected to prevail, though she commended Nixon for running on the issue. She also preemptively addressed the implications of a Nixon loss for the Medicare for all movement.
"What the media will do is say, 'Well, this candidate lost and therefore it means that Medicare for all doesn't work.' But the reality is candidates lose for multiple reasons," Jayapal said.
Before You Go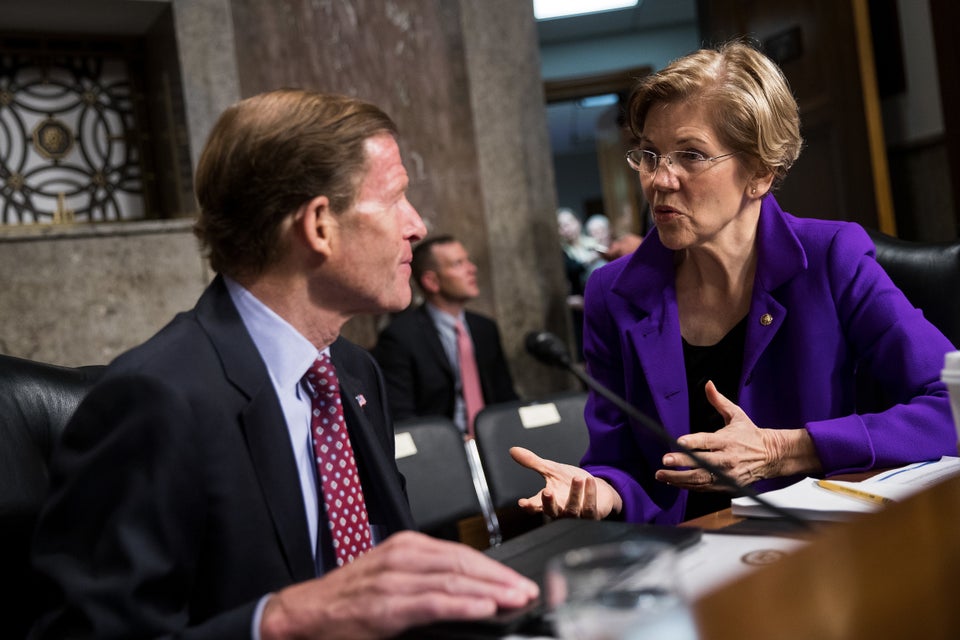 2017 Scenes From Congress & Capitol Hill
Popular in the Community