A 4-year-old girl was using a McDonald's bathroom "like a big girl" when she says she found herself super-glued to the toilet seat in a frightening prank that left her ripping herself off in tears.
Little Kaya was dining with her mother at a southwest England restaurant New Year's Eve when she found herself trapped.
"Mom let me go to the toilet like a big girl and then there was like, two girls come out and then there was super glue on the toilet seat and it hurt," she told SWNS News. "My hands and my bum didn't even know that."
Her mother, Nicole Langmead, said she had waited outside with her three children for the Devon restroom to clear for some time.
"We were just about to give up when these two girls came out of the bathroom laughing," Langmead told the Exeter Express and Echo. "I didn't think too much of it and Kaya went into the toilet."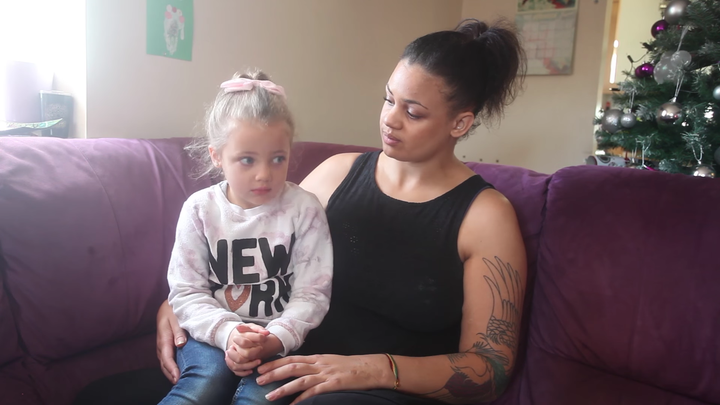 When her daughter returned, she was in tears.
"She said something had hurt her bum, but it never crossed my mind it would be glue," her outraged mother told the Mirror. "I thought maybe the seat had moved or something. But when we checked it over, there was glue everywhere."
When she checked her daughter she found the skin around the backs of her legs and bottom were extremely red and sore.
They notified the restaurant's staff who worked to comfort Kaya -- giving her a balloon. Cornwall police were also notified, Langmead said.
Police said they're now hoping to speak with the two girls, described as aged 16-to-18, one with long blonde hair and the other with shoulder length brown hair.
Super-gluing someone to a toilet seat may sound like a harmless prank to some, but it can leave the victims suffering extreme injuries.
In 2013, first responders had to remove a Georgia woman from a Home Depot restroom after she became glued to a toilet seat. Nearly two weeks later, she said she was still barely able to sit up from her injuries.
PHOTO GALLERY
Childrens Artwork For Messages Of Peace In Response To Terrorism
REAL LIFE. REAL NEWS. REAL VOICES.
Help us tell more of the stories that matter from voices that too often remain unheard.