It was a profound moment captured on camera: A group of coffee shop employees, hailing from different religious backgrounds, huddled together at a drive-thru window to pray for a grieving customer.
The woman in the car ahead had lost her 37-year-old husband the night before, Danner explained on Facebook.
"When the [Dutch Bros] guys and gals noticed she was falling apart, they stopped everything and prayed with her for several minutes, invited her to come back for prayer and support as well as anything else that she might need," Danner said.
Dutch Bros employees told The Oregonian that the woman was "visibly upset" when she drove to the window. After learning that she'd recently been widowed, 19-year-old Pierce Dunn offered her free coffee and asked if he could pray for her.
When she said yes, Dunn and his co-workers "stopped everything," reached for the customer's hand and prayed.
Dunn's co-worker, Evan Freeman, said he's not religious but that his own beliefs were secondary in that moment to the customer's needs.
"She could have said she wanted an apple, and I would have gone and planted a tree and grown her an apple. It just happened to be religion that she wanted," the 21-year-old said.
"I hope that she is starting to find some solid ground because when I saw her face it looked like her entire floor got ripped from under her and she was falling," he said.
Related
Before You Go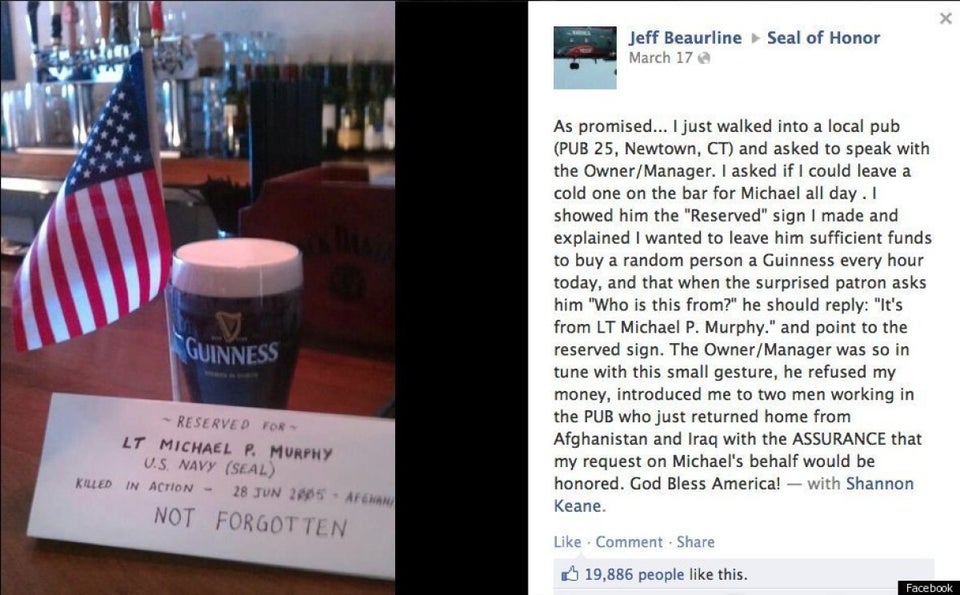 Random Acts Of Kindness